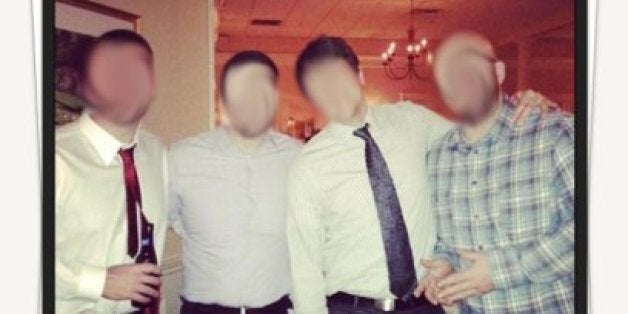 When the matchmaking app Tinder first launched, everyone claimed it was the easiest, laziest way to date online. There were no quizzes, no essays, no personality tests. Even reading was optional.
But those people were wrong. Tinder is hard. You must upload not one but six (6) different (!) attractive photos. You must select one of those to be the main photo that strangers see and judge. And, because Tinder hasn't realized we now communicate in "yo's," you must think of witty sentences to send to other human beings. Tough. Love.
Michael Raven, the 24-year-old co-founder of a tech-focused public relations company, is an avid Tinder user who feels its online daters' pain. So last Thursday afternoon, while in the Ozone coffee shop in London's hip Shoreditch hood, he decided to launch a Tinder consulting service called TinderUs. Two hours later, TinderUs was live. For a $50 "beta" fee, the website will arrange a live Facebook chat with one of Raven's three 20-something friends, who can help pick your Tinder photos, craft your 500-character bio and refine your come-ons.
TinderUs is one of several Tinder coaching companies that promise to take the headache out of dating on an app that vows to take the headache out of dating. For the uninitiated, Tinder's premise is simple: Is the stranger you see in that photo attractive? Then swipe right ("like!"), and repeat ad infinitum. If you turn the person down, they'll never know it -- but if you like them and they "like" you back, the two of you may begin chatting.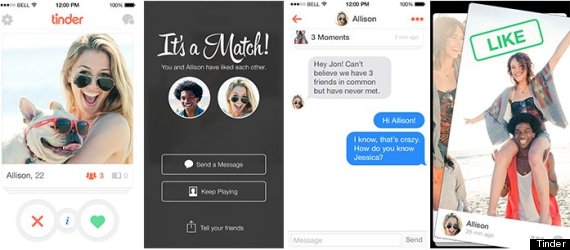 It would seem that very little could go seriously wrong in six curated photos. And yet one week after TinderUs' launch, the Tinder-tutoring service had already booked 45 consultations and paid Raven's rent for the month. It's also acquired a well-worn tagline: "It's the Uber for Tinder," says Raven.
Like previous "gotcha" services that start as a prank, get outsized attention for an absurd premise and then attempt to become real startups, TinderUs began has a "half-joke" that Raven is now taking seriously. Whether anyone else will is another question.
TinderUs is essentially selling the unbiased opinion of another Tinder user. Raven boasts that his consultants are young, in fashion, on Tinder and, somewhat cryptically, "on trend." Look at it this way: Do you have a friend with good judgment? He can probably do the same thing for free. Raven is not one of TinderUs' dating consultants, all of whom work in the fashion industry (this is a key selling point, Raven emphasizes). Rather, TinderUs' creator is a self-described "tech hustler" and "future tech evangelist" with a "growth hacker background" and an evident affinity for tech buzzwords. His TinderUs Twitter account is a barrage of tweets begging for coverage from almost any journalist who's mentioned TinderUs, Tinder or online dating, while his Twitter profile picture is the go-to headshot of the aspiring tech elite: Raven wearing Google Glass.
Though I haven't personally glimpsed the photo on his Tinder account, TinderUs dating expert Rhyanna Taylor says Raven was "doing it all wrong" before she intervened on a recent ride home from a networking event.
"He's in business and has a PR company, so he put that in there, which is good. As women, we're attracted to confidence and success in the opposite sex," Taylor explains, offering a taste of the advice she gives to clients. But Raven's pictures focused too much on his social life, says Taylor. "He had a lot of 'night out' photos of him out. He also had a lot of pictures of him and other people for the main image. I was like, 'it has to be you.'"
Taylor's crash course helped inspire TinderUs, and Raven later recruited 21-year-old Taylor and two other friends for his fledgling service. TinderUs charges a $50 fee for each 30- to 60-minute tutorial, and half of that goes to the consultant providing their services.
Raven already imagines he might expand the scope of the Tinder consulting with a premium service that provides fashion advice. The experts could "give advice on clothing, or send links saying, 'You should get this shirt, it would match your style,'" said Raven, adding that TinderUs could take a cut from any sales.
In the past week, Taylor has advised about 23 singles -- half of them male, many of them from the United States and most of them in their mid-20s to early 30s. One client told her she had a nice name and tried to pick her up (she demurred). Some men have come to her hoping to engineer their profiles to "hook up with as many people as they can." But, she said, "I don't feel like I'm going against any of my morals in this work."
Taylor offered up a few cardinal Tinder sins that must be avoided at all costs: Don't make a group photo your main picture ("I've seen it before where someone will say 'yes,' then ask who your friend is and it's awful"). Don't upload too many selfies (instead, your photos should include "a selfie, a social situation, your hobby and interests"). Don't ever include an inspirational quote ("Half the time it looks awful"). Better yet, don't say anything on your profile at all, unless it's certifiably brilliant or you're deliberately trying to weed people out ("You have to list the traits that are important").
On her personal Tinder account, Taylor's main photo is a selfie, but she's left her bio blank. She's too busy juggling her job as a photo shoot coordinator to fill it out.
"I haven't had the time for these kinds of things," she said. "I can't be bothered anymore."
For a small fee, she can always hire someone to help her out.
Calling all HuffPost superfans!
Sign up for membership to become a founding member and help shape HuffPost's next chapter