Delete your Tinder app immediately. There's something way more adorable: It's called Tindog, and it helps you meet dogs (and their owners) in your area.
The app, which launched in May 2015 for iOS and Android, works pretty much like the human dating app, except the focus is on the canines. It currently boasts 100,000 users.
To sign up for a profile on Tindog, you input your dog's age, gender and breed, along with a photo of the pup. (Some owners also included photos of themselves in the profile.) You then swipe left to ignore and right to "like" other profiles. Once you find a match, you can chat, share photos and schedule meetups. The rest is history.
In a Tuesday interview on HuffPost Live, the host and producer of YouTube comedy channel LOLPervs talked about how she uses this so-called "Tinder for dog owners." The comedienne, who goes by the mononym "Davison," said that Tindog not only matches your dog, but matches you, too. Most of her human matches, she noted, were men.
Funnily enough, although Davison uses Tindog, she doesn't own a dog herself. "I cheated ― I actually used my bunny and I used my friend's dog," the comedian confessed.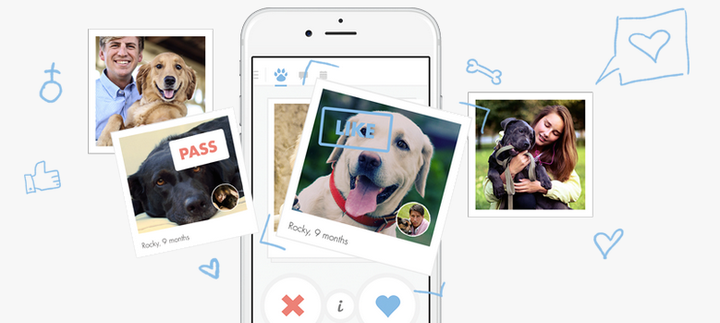 Related
Popular in the Community