A tiny wedding with a tiny guest list requires a proportionally tiny wedding venue. That was the concept behind ordained minister Bil Malbon's "Tiny Chapel" -- a 100-square-foot chapel on wheels based in Richmond, Virginia.
"When couples want a small, intimate ceremony, having it in an intimate space that reflects that attitude adds to the experience," Malbon told The Huffington Post. "Standing in a large, empty church with only a handful of people doesn't set the mood most couples want."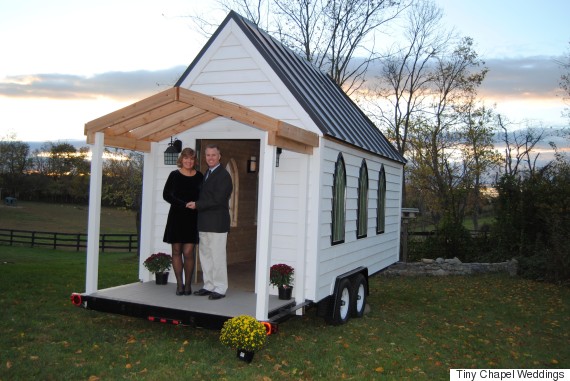 Thom and Midge Stanton at their vow renewal in 2014, prior to the chapel's completion.
The retired government employee came up with the idea to construct the Tiny Chapel after witnessing the boom of the tiny house movement in the years since the 2008 recession. Malbon enlisted the help of Build Tiny, a Berryville, Virginia business that specializes in designing and constructing micro spaces. And thus, the Tiny Chapel was born.
The space can accomodate 20 to 25 people standing. There are two single pews inside for guests who are unable to stand for the duration of the ceremony.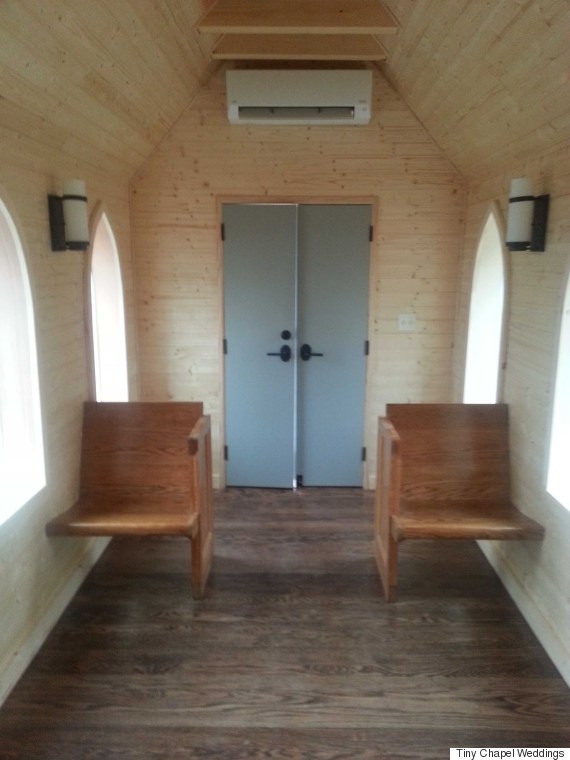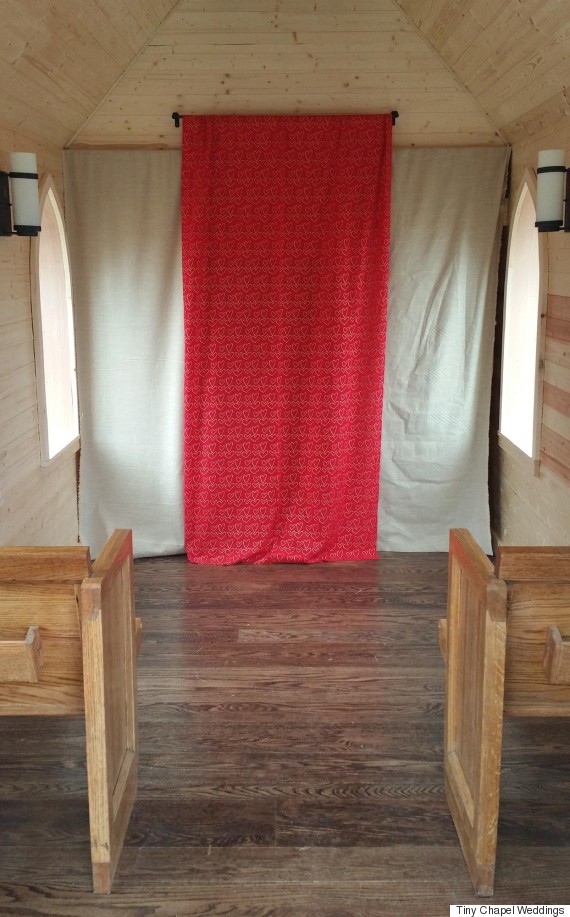 The tiny venue is now accepting bookings for the 2015 wedding season. The first ceremony at the chapel will take place on March 14, and there are several other reservations on the books.
Prices start at $100 for a 30-minute session. Because the chapel is on wheels, it can be transported it to a desired location within an hour of Richmond.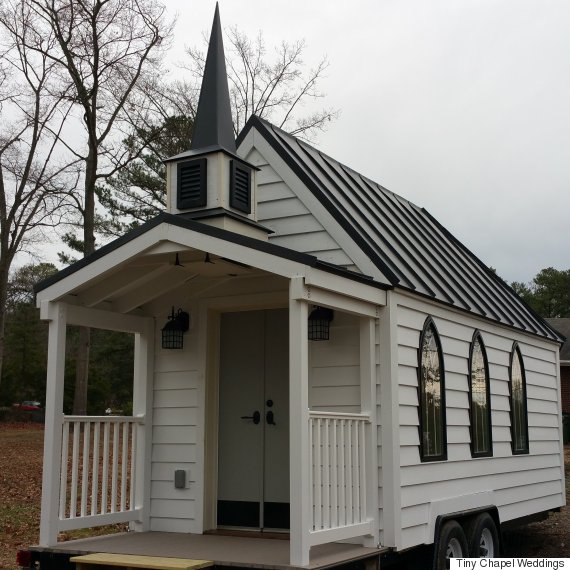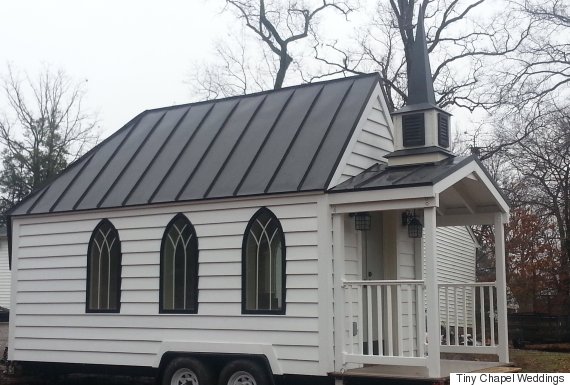 Related
Before You Go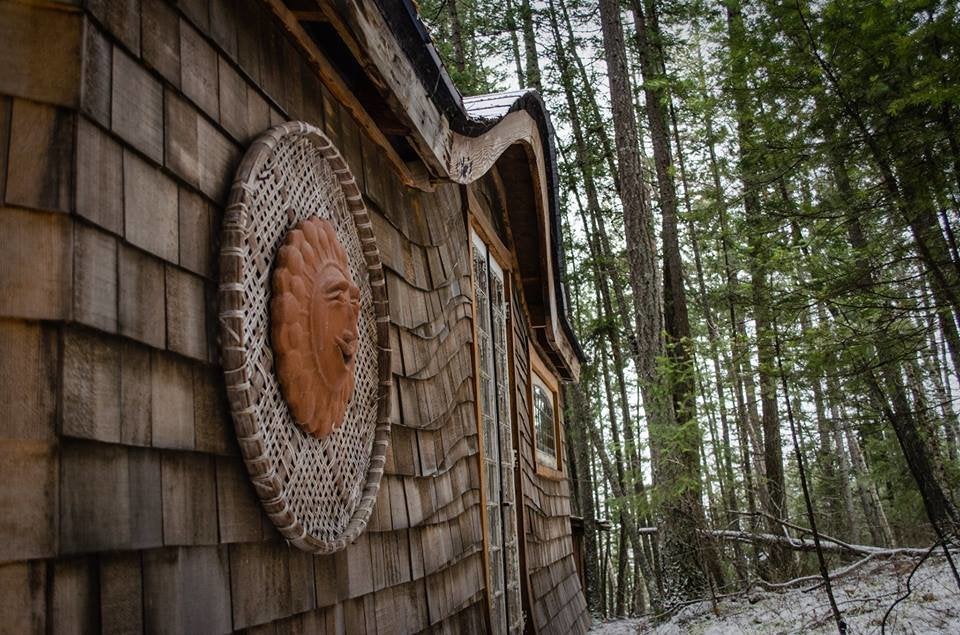 This Might Be The Most Whimsical Tiny Home We've Seen