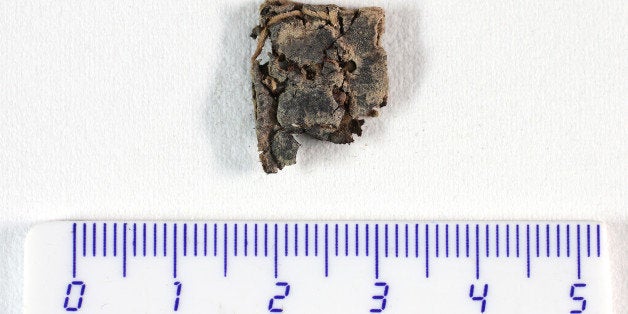 Nine tiny but mighty Dead Sea Scrolls have been discovered -- or more accurately, re-discovered -- within the vaults of at the Israel Antiquities Authority (IAA), The Times of Israel reported.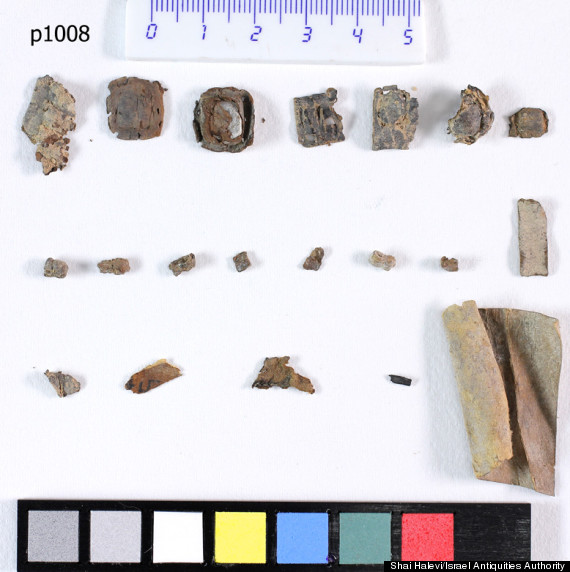 The rolled scrolls (in the second row) and their empty cases from Cave 4.
While searching through the Israel Antiquities Authority storerooms one day in May 2013, Dr. Yonatan Adler, a lecturer at Ariel University and post-doctoral researcher at Hebrew University, came across an unmarked phylactery case.
He had the case scanned on the suspicion that it might contain an undocumented scroll and in December continued investigating for unopened scrolls while on a visit to the IAA Dead Sea Scrolls labs. There he found two scrolls inside a tefillin case that had been documented after the original 1952 discovery but never examined.
Adler eventually found seven more previously unopened scrolls, all of which are believed to have been included in the discoveries in Qumran Cave 4. Phylacteries, also called tefillin in Hebrew, are pairs of leather cases containing biblical passages and traditionally worn by Jews during prayer.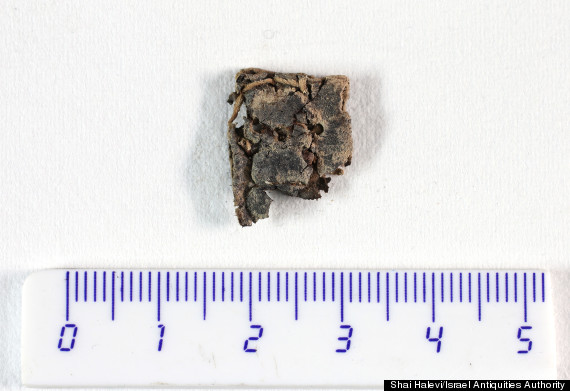 A phylactery case from Cave 5.
These newly re-discovered scrolls are among more than two dozen tefillin scroll fragments discovered in the Qumran caves, and among thousands of scrolls and scroll fragments found containing biblical and secular texts.
Due to the scope of the scrolls' initial discovery, curator and director of the IAA's Dead Sea Scrolls Projects Pnina Shor told The Huffington Post, it is reasonable to assume these nine "new" finds will not be the last.
"With the progress of research on the one hand and our digitization project on the other we hope 'new' finds will keep 'popping up'," Shor said. "Since we intend to image and eventually treat and preserve every single fragment/item, we hope to find many more such treasures, that have gone unnoticed and have not been deciphered yet."
Although no major revelations are anticipated from the new scrolls, some of the tefillin cases from the Qumran caves that have been opened have revealed fascinating insights into Jewish life in that era (roughly the 2nd century BCE to the 1st century AD), Shor told HuffPost.
"These parchment slips, folded and placed in capsules, are understood to be the "frontlets between your eyes." mentioned in the Book of Deuteronomy (6:8). The texts are in principle the same as those required by later Rabbinic Halakha and those in use today. Since these tefillin – phylacteries from the Judean Desert caves are the only examples we have from the Second Temple period, we do not know whether their distinctive features reflect the traditions of a specific community or whether they represent a more widespread tradition. Perhaps these "new" ones will shed more light on this matter."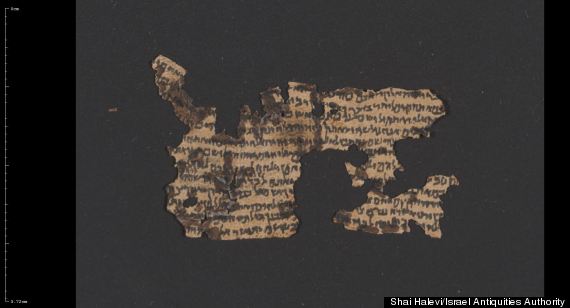 A phylactery scroll after it was opened and preserved.
Professor Hindy Najman of Yale University also commented to The Times of Israel:
"We have to be prepared for surprises. On the one hand there's tremendous continuity between what we have found among the Dead Sea Scrolls — liturgically, ritually and textually — and contemporaneous and later forms of Judaism. But there's also tremendous possibility for variegated practices and a complex constellation of different practices, different influences, different ways of thinking about tefillin."
Shor will oversee the task of opening and reading these new scrolls, but it will take time and patience, she said. "We need to do a lot of research before we start doing this," Shor told The Times.
Shor is simultaneously spearheading a project to digitize the entire Dead Sea Scrolls archive for access to a mass audience. She expects IAA to complete the imaging within the next two years, and these nine new scrolls may very well be included in the database.
Related
Before You Go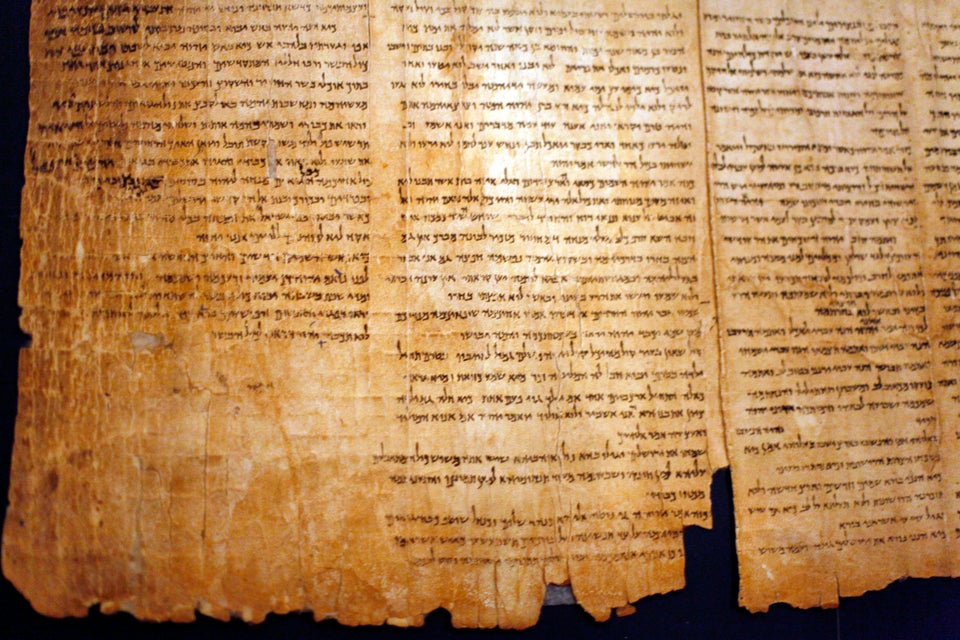 Dead Sea Scrolls
Popular in the Community