Over six seasons, we've seen the Stark family separated from one another, and sometimes from their own heads. We've seen them endure unspeakable hardships, such as weddings. Now, Entertainment Weekly has reunited the remaining Starks in a photo shoot ― the Final Four, if you will ― so you know a party is coming.
The photos of Sansa (Sophie Turner), Bran (Isaac Hempstead Wright), Jon Snow (Kit Harington) and Arya (Maisie Williams) may reveal another, more subtle reunion going on, too. One tiny detail seems to further support information about the upcoming Season 7 from a rumored leaker:
See anything funny? Can't quite put your "little" finger on it?
The young assassin is apparently brandishing a new blade at her hip, and it may be a blade we've seen before.
Following the release of the images, Redditors noticed that Arya seems to be carrying Littlefinger's Valyrian steel dagger. We're pretty sure it's the same knife because, as Littlefinger (Aidan Gillen) says in the HBO show, there's only one like it in all the Seven Kingdoms.
As BuzzFeed discovered, you can see better images of the dagger on ValyrianSteel.com. A listing explains it's "officially licensed from HBO's hit series 'Game of Thrones.'"
Bran may recognize the dagger since a character known as the "catspaw assassin" tried to use it to kill him in Season 1.
(Reunions can be awkward, too.)
Redditor JustACookiecat recalls the journey of the dagger, saying that the last we know of it, it was in Littlefinger's possession.
If all of this is true, and Arya does have Littlefinger's dagger, it seems to support the rumor (based on information from a suspected leaker) that Arya will kill Littlefinger in Season 7, possibly at Sansa's request.
Unfortunately for him, we're fairly certain about his fate in Season 7. Deuces, bruh.
"Game of Thrones" Season 7 premieres July 16 on HBO.
Before You Go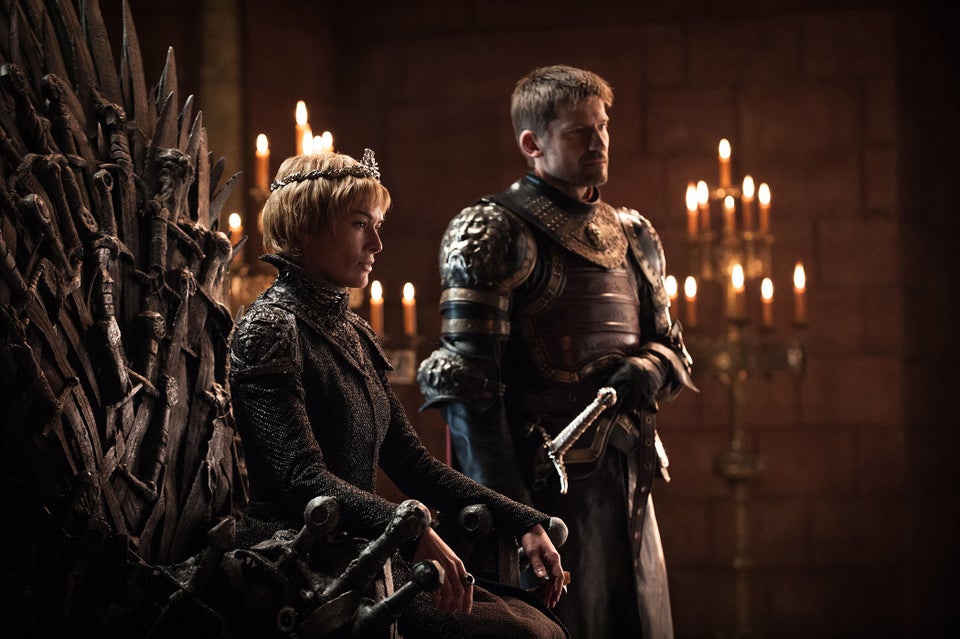 'Game of Thrones' Season 7 Images