Last July, photographer Karen Marie set the internet ablaze with her photo shoot of newborns dressed as itty-bitty Disney princesses. A year later, she reunited the royal little ones to recreate their pics, and the results are just as adorable.
Karen Marie of Belly Beautiful Portraits knew last year that she wanted to reunite the babies, she told parenting site Babble, which is part of the Walt Disney Company.
The photographer, who has worked in newborn and maternity photography for more than 10 years, told HuffPost that both photo shoots featured the same kids and that the little ones portrayed the same princesses each year. She imagined the babies as Ariel from "The Little Mermaid," Snow White, Sleeping Beauty, Cinderella, Belle from "Beauty and the Beast" and Jasmine from "Aladdin."
"We wanted to keep everything the same," she said.
Here are the babies at their original princess photo shoot: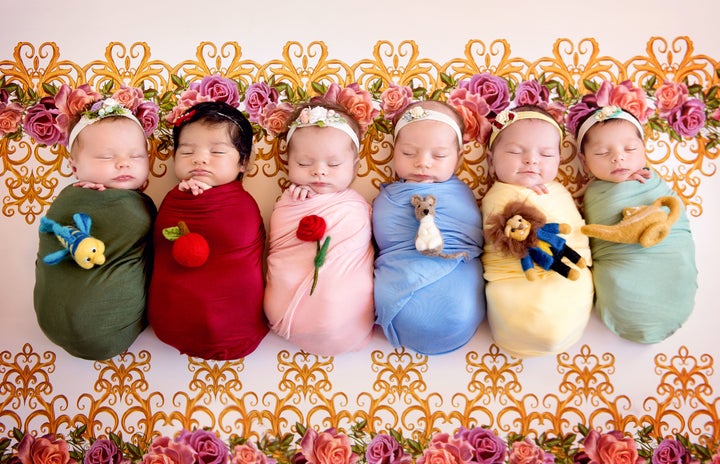 And here they are a year later, as royal as ever: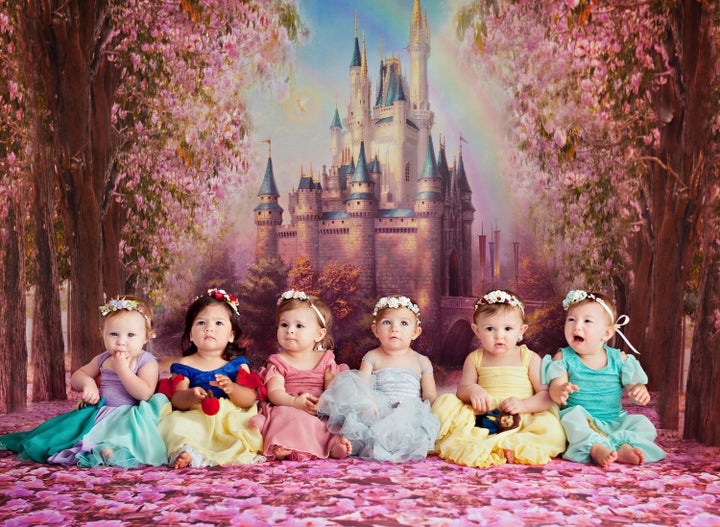 The original shoot went viral. A video from Babble featuring the images racked up more than 17 million views. Karen Marie later hosted another shoot featuring different babies as other princesses, including Tiana from "The Princess and the Frog" and Rapunzel from "Tangled."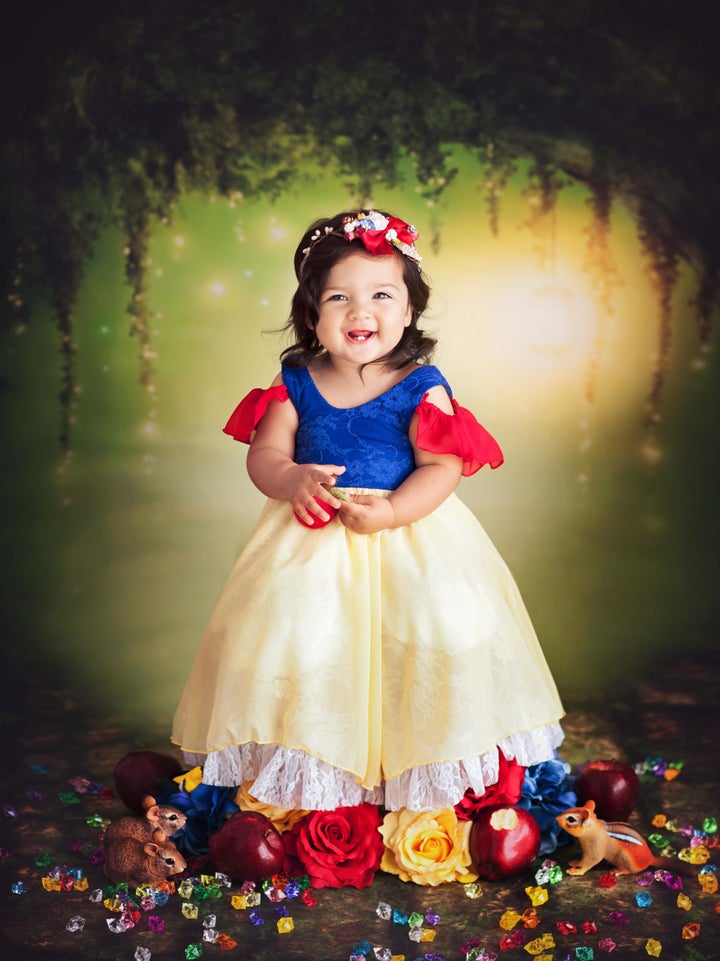 Karen Marie told HuffPost last year that she decided to pursue the Disney theme for the newborn shoot because she and her family love the company's movies and stories.
"The amazing tales of love and heroism have always been an inspiration to me, and now I see it inspiring my girls," she said.
Karen Marie said the one-year anniversary shoot went by quickly compared to the one she did with the newborns.
"Newborns are very unpredictable," she said. "But I love each age!"