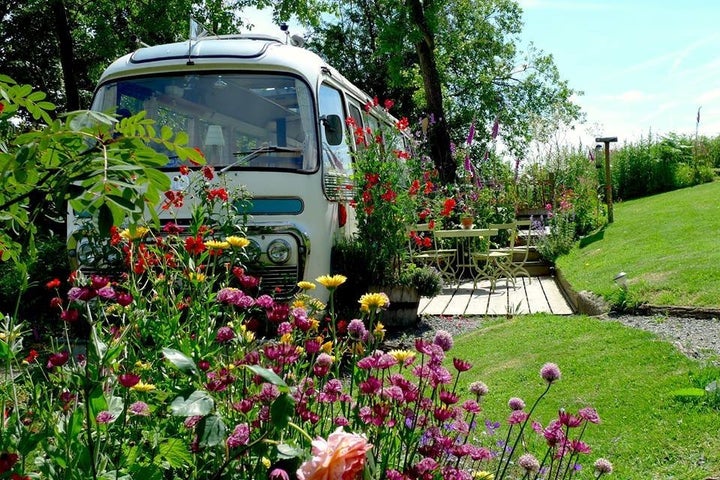 Welcome to a small slice of heaven, on wheels.
This is the Majestic Bus, a converted vintage vehicle parked in the English countryside. The owners renovated the bus themselves from ramshackle to totally magnificent in just five months, for under $8,000.
Their shabby-chic oasis looks small, but don't be fooled: The airy hangout sleeps eight visitors per night -- four inside (two in the bed and two on the fold-out couch ... it's just one big, happy bus!) and four on the outdoor deck -- proving how much you can do with a little space and some major decluttering.
Upon entering, "guests are treated to their own private world," said Rob Robinson, who runs the bus as a bed and breakfast. "It's a very light and airy space, with a warm feel."
Visitors arrive to a full-service kitchen with rustic oak countertops. There's British tea, coffee, a lemon drizzle cake and a fridge stocked with fresh milk. Sunlight streams through the built-in skylights... and it's hard to believe you're standing in a bus.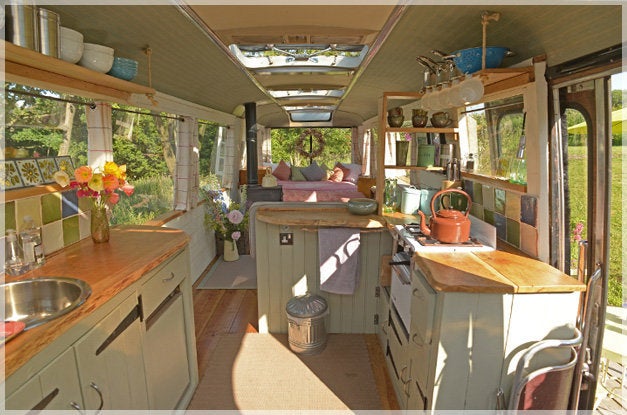 "Guests have commented that this is a much bigger cooking space than they have at home," Robinson says.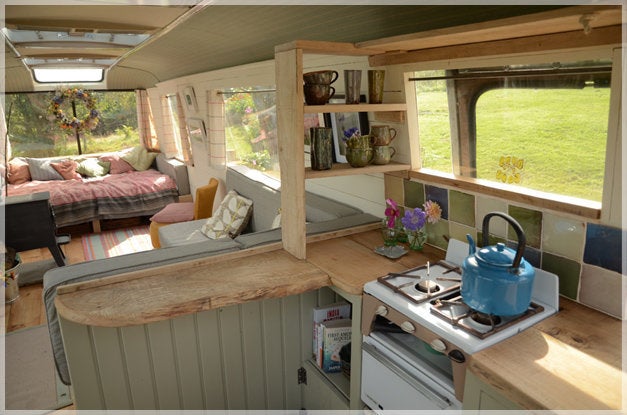 The nook still has the original bus steering wheel, gear shift and engine, giving coffee hour a vintage twist.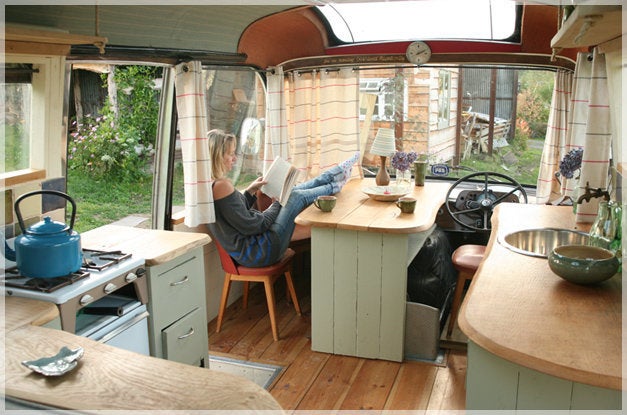 A seating area includes a classic wood-burning stove, cheery carpets and a couch that folds into a bed. It's simple, but chic.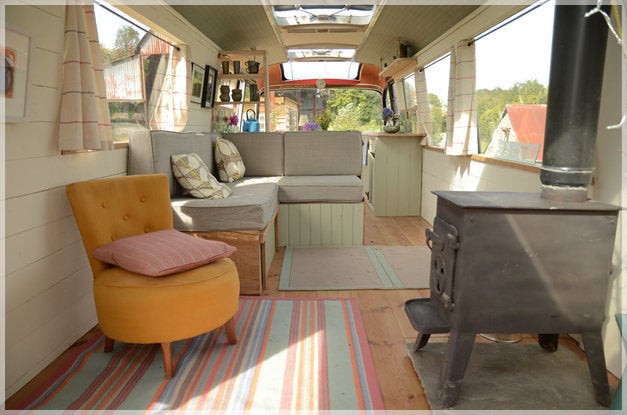 And if you need a restroom, head outside to the outhouse. You'll find a bathtub with tea candles and another wood-burning stove, perfect for a charming night in.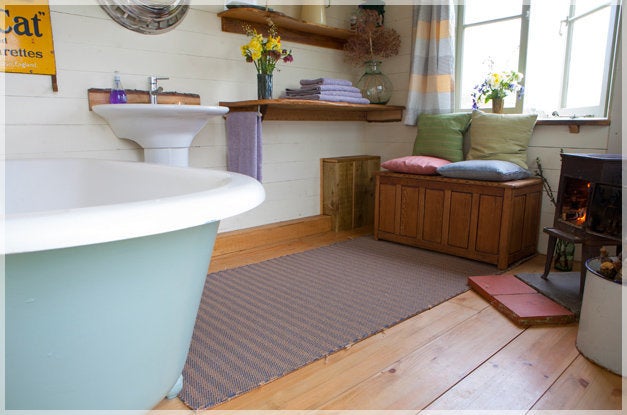 The deck and lawn are perfect spots for pitching tents, which can sleep four additional guests. Linda, one of your hosts, curates the lovely gardens with flowers, fresh fruits and vegetables.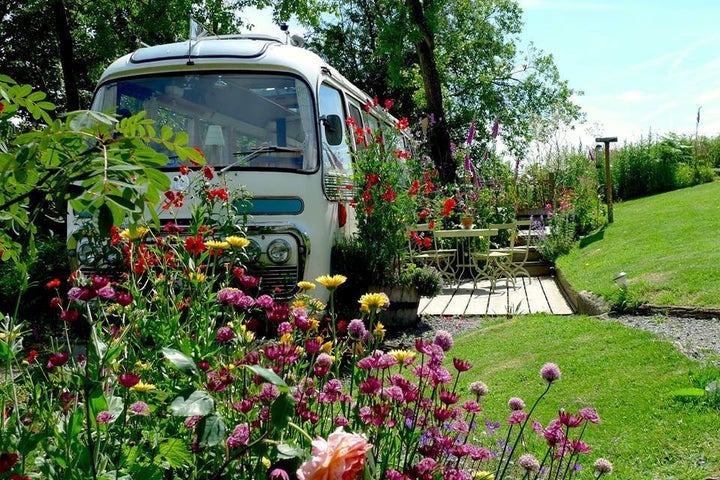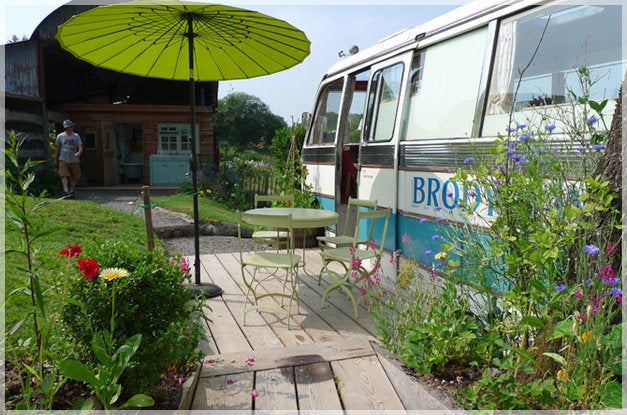 Plus, you'll wake up to THIS: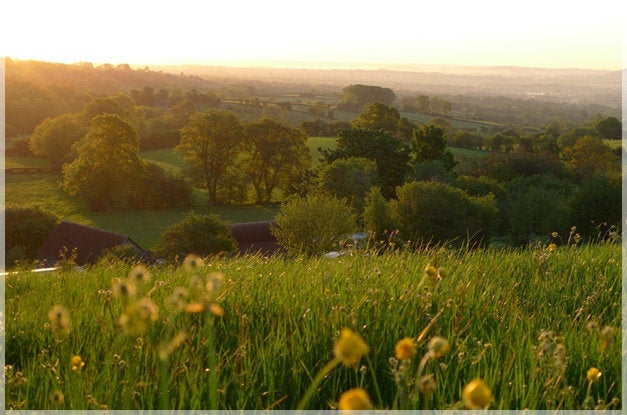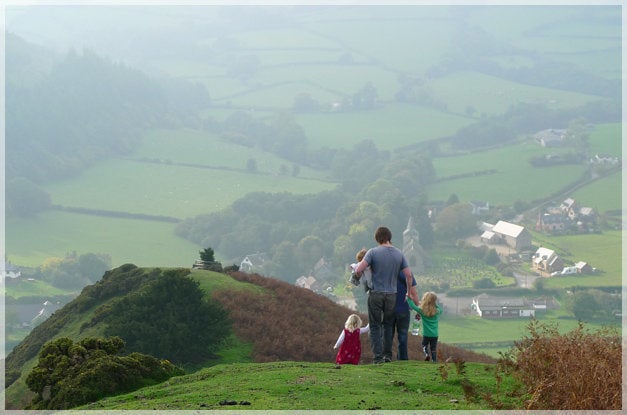 You can stay in the Majestic Bus for about $155 to about $194 per night, depending on the time of year. The initial cost covers two visitors, and after that, it's about $16 extra for each additional adult and about $8 for each additional child.
Sheer, simplistic living, at this price? We'll take it. And we'll take the hint that it's time to de-clutter our own spaces, too.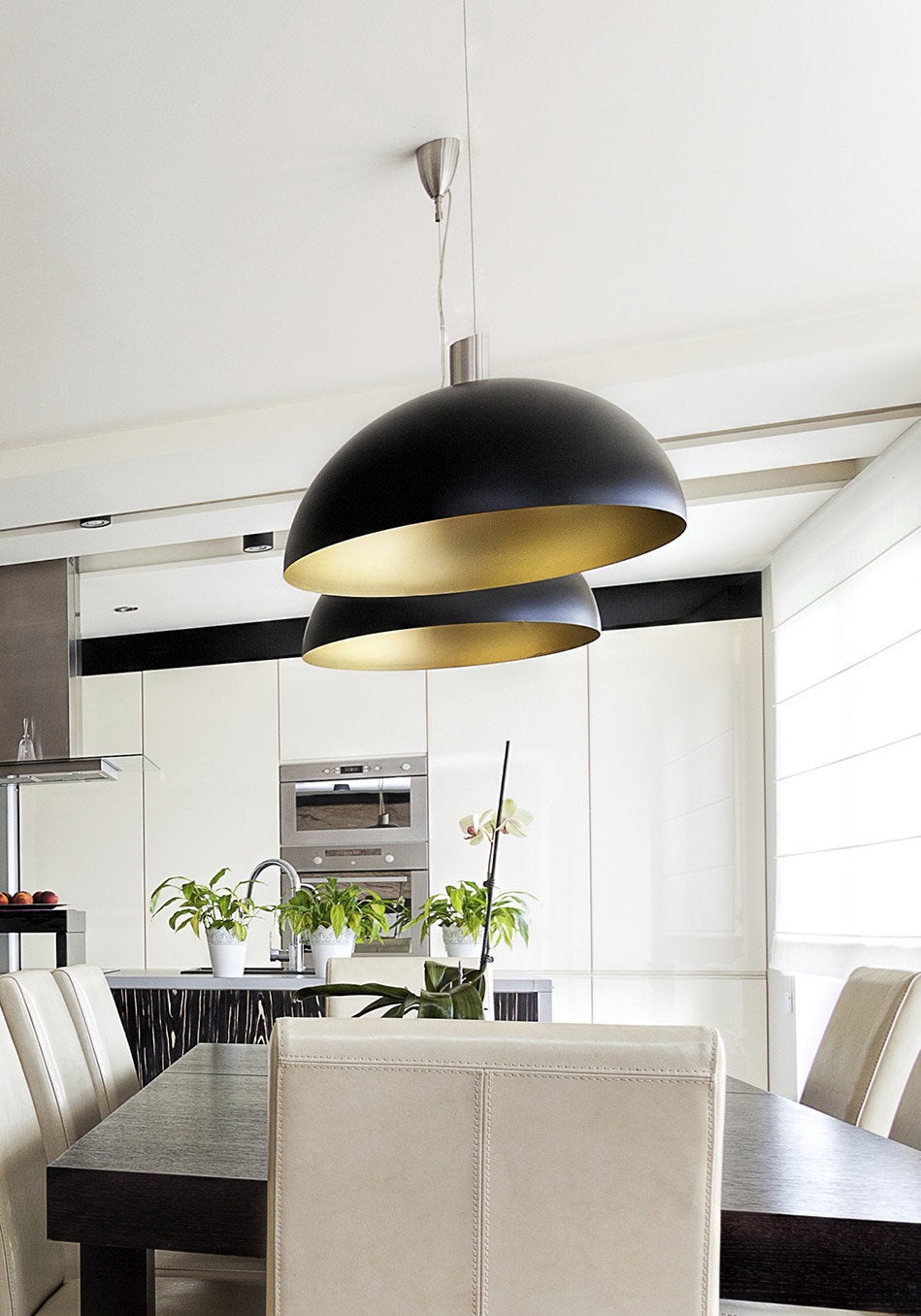 7 Steps To A More Polished-Looking Home
Related