Is a pirate's life for you? If so, we have found the perfect home to satisfy your love for all things nautical.
We came across this 1988 Owens cabin cruiser that has been converted into a house -- on land! Located in Kingston, Tennessee, it has one bedroom, one bathroom and a pretty awesome exterior.
According to the ad by Tiny House Listings, there are solar panels, a wooden stove and propane used for power. And if you're particularly interested in sustainability, this home uses a nearby spring for water. All of this and more can be yours for just $19,500!
Now we've seen it all: homes made from boats and school buses -- what will they think of next?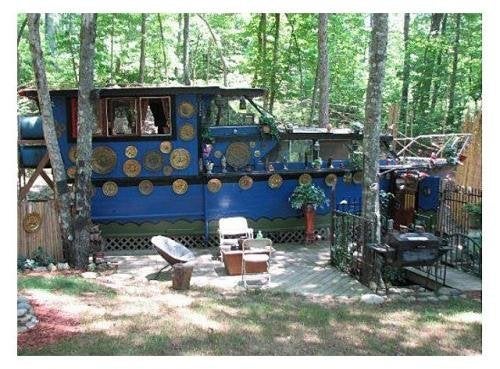 Converted Houseboat Tiny Home
Popular in the Community