Occupy Madison isn't so much focused on bringing down the 1 percent as much as its determined to give those at the bottom a hand up.
On Nov. 15, the Wisconsin-based activist group completed construction on three finished houses for homeless residents in the community, according to Al Jazeera. One couple and two others will reside in the tiny homes, which were built on private property, as part of the organization's OM Build initiative focused on providing stable shelter for those living in extreme poverty.
A joint effort between activists and homeless residents, OM Build hopes to complete the next phase of the project -- six more homes, a bathroom and community room complete with kitchen and laundry facilities -- by spring, according to Al Jazeera.
The tiny home initiative relies heavily on private donations and contributions from volunteers.
Occupy Madison, which resulted from the nationwide movement against Wall Street wealth in 2011, has focused its efforts on combating homelessness in the Wisconsin capital since its inception. Last December, OM Build completed its first tiny house: a 98-square-foot home with a roof, insulated walls, bathroom and kitchen for Betty Ybarra.
"It's exciting," Ybarra, who'd previously been living in a tent, told NBC 15 News. She moved into her new residence on Christmas Eve. "I've never owned my own house."
The group's newest homes are move-in ready in time for this year's holidays, and residents wasted no time in stringing up some festive decor to match the season.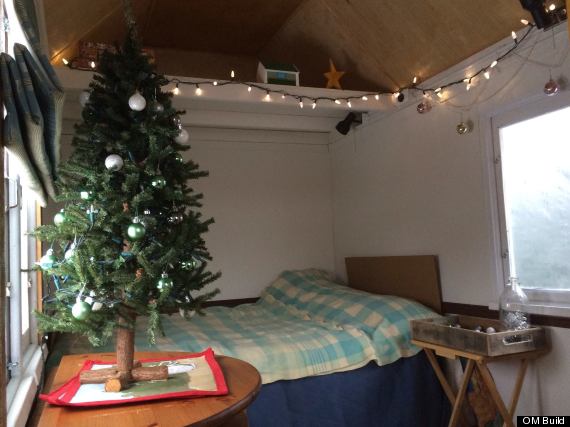 Photo: OM Build
OM Build is one of several initiatives across the country implementing or considering tiny home communities as an effective way to fight homelessness. In August, Portland, Oregon, moved forward in approving plans to utilize public land in order to construct tiny homes for low-income residents. Similar projects have seen successful in New York and Texas communities, too, Reuters reported in May.
"Before people can get back on their feet and take advantage of job training and drug and alcohol counseling, they need a place to live," Multnomah County Chairwoman Deborah Kafoury said of Portland's tiny home plans, according to the Oregonian. "This helps accomplish that."
To learn how you can support OM Build, visit the organization's website.
Related
Before You Go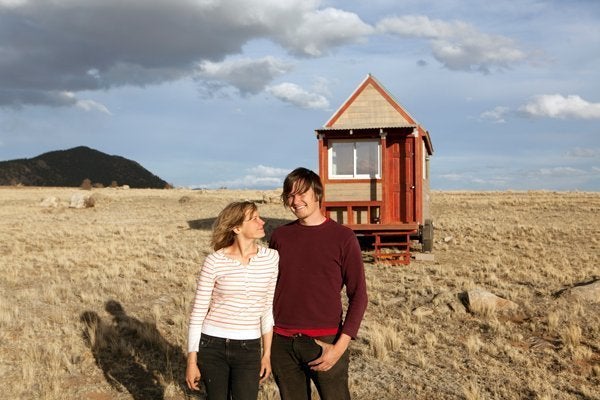 Tiny Homes 2013 Roundup