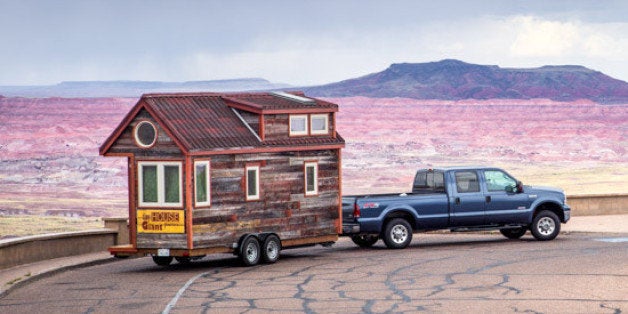 When Guillaume Dutilh and Jenna Spesard quit their jobs two years ago, they decided to go big -- by going tiny.
The two built a 125-square-foot "tiny house" (185 square feet if you count the loft) on a 20-foot-long trailer, latched it onto a pickup truck, and turned North America into their playground with a massive (and ongoing) road trip.
"We enjoy the new freedom this lifestyle has afforded us," Spesard explained to The Huffington Post in an email. "We get to travel all over the country and go on new adventures almost daily. We work online and from the road. North America is our backyard!"
Of course, building a tiny house is easier said than done. This particular project took more than 1,000 hours of labor (not counting research), required more than 6,500 nails, 8,000 screws and cost $29,328.
And it's not without some inconveniences, either. The two hit a laundromat on a weekly basis, and there's no room for a bathtub "for the occasional relaxing soak," Spesard said. Overall, though, "it hasn't been difficult for us to adjust," she added.
Guillaume, Jenna and their dog, Salies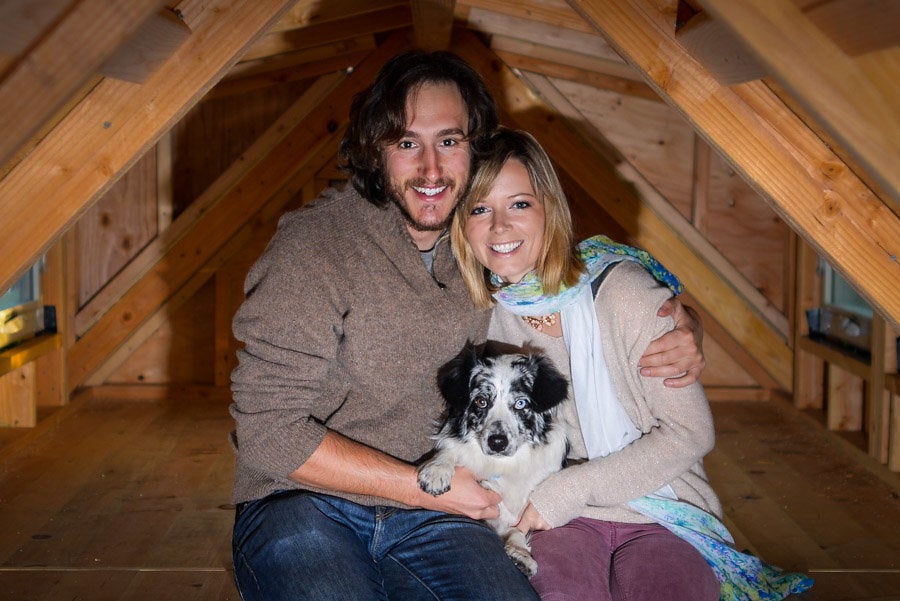 Interior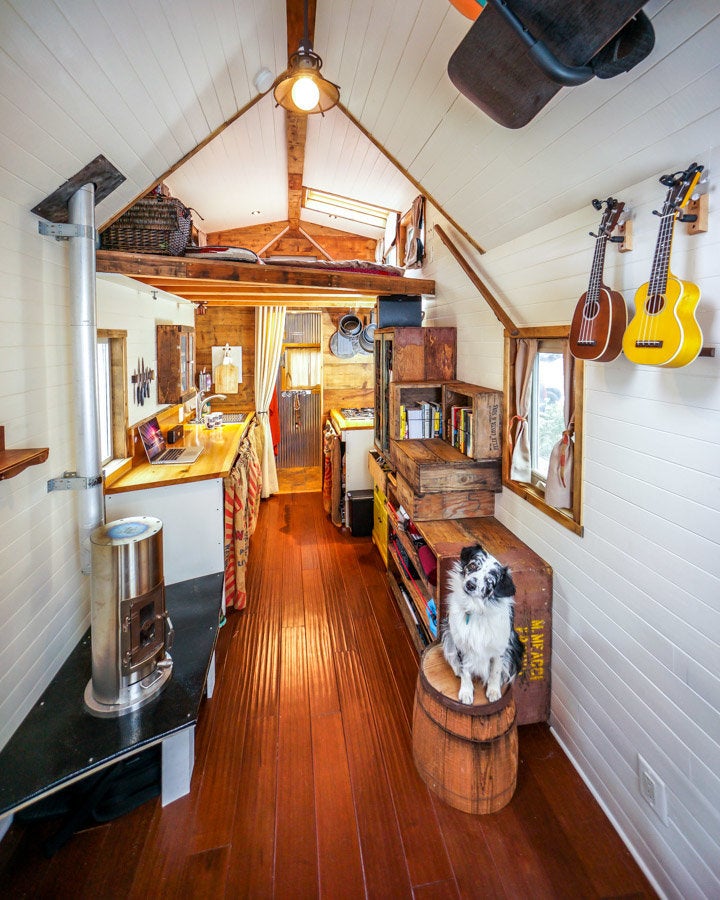 Interior - Great Room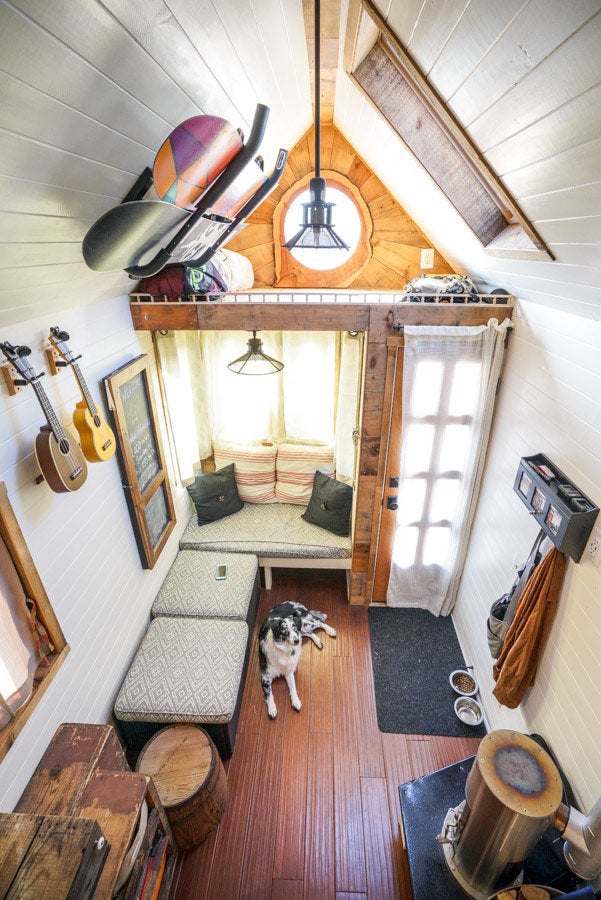 Interior - Kitchen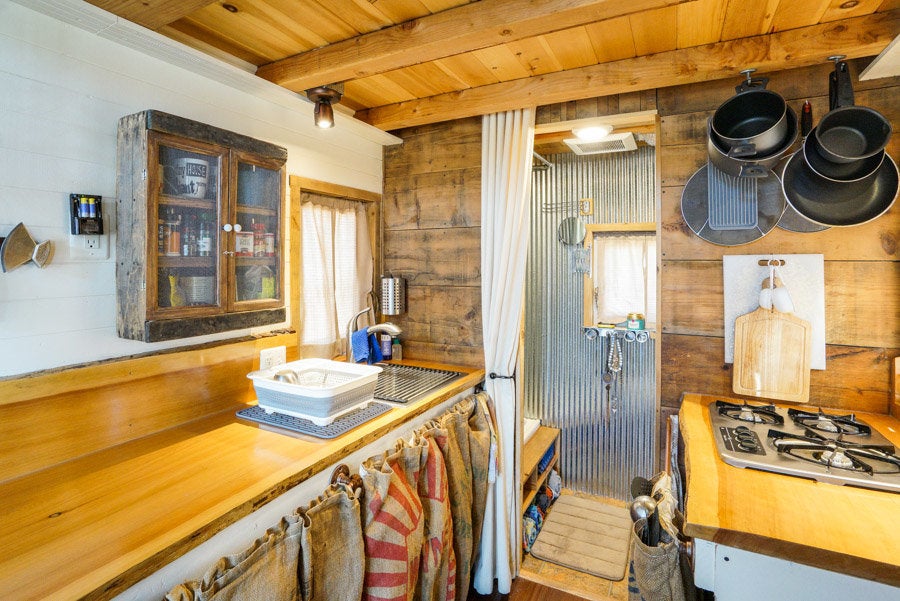 Interior - Loft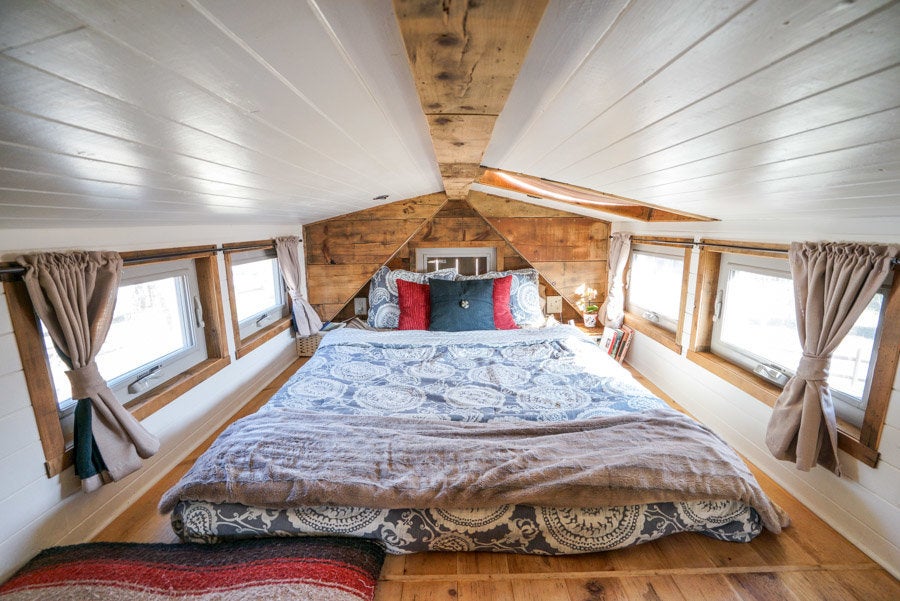 Interior - Shower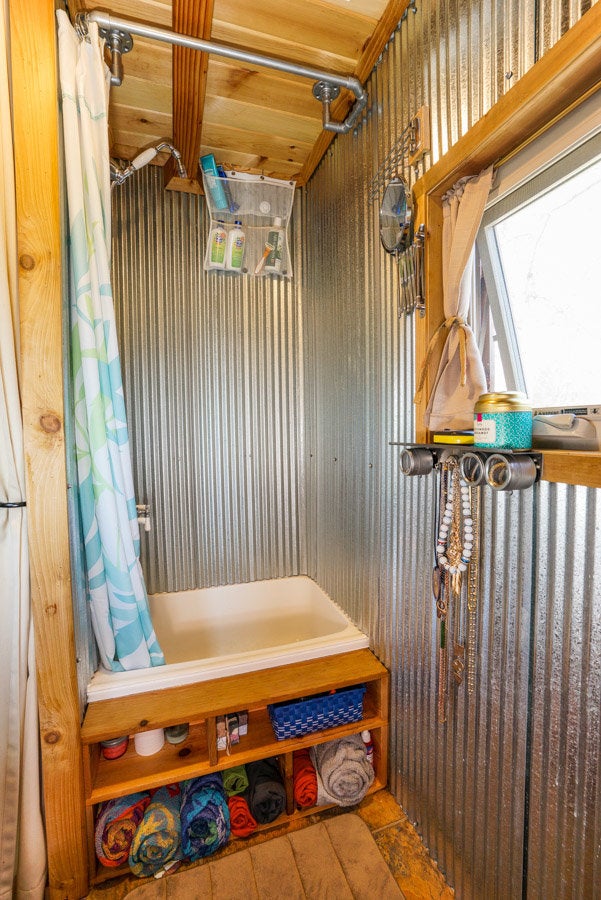 Interior - Toilet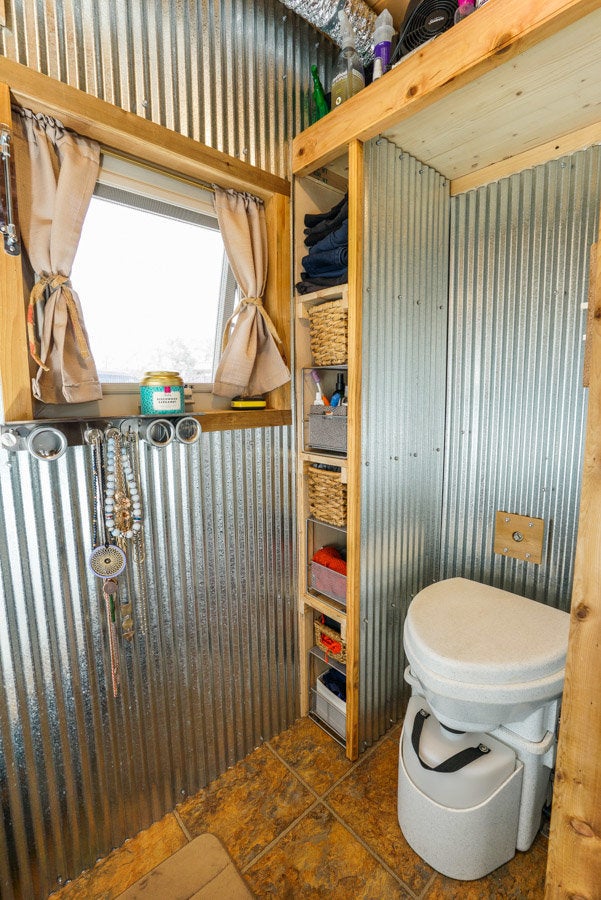 Construction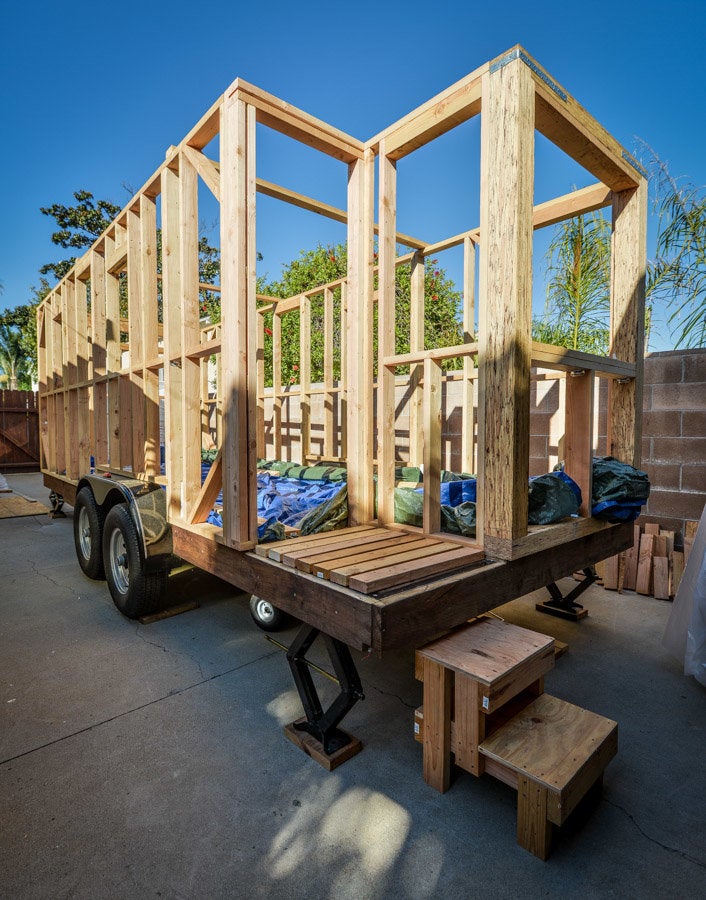 Construction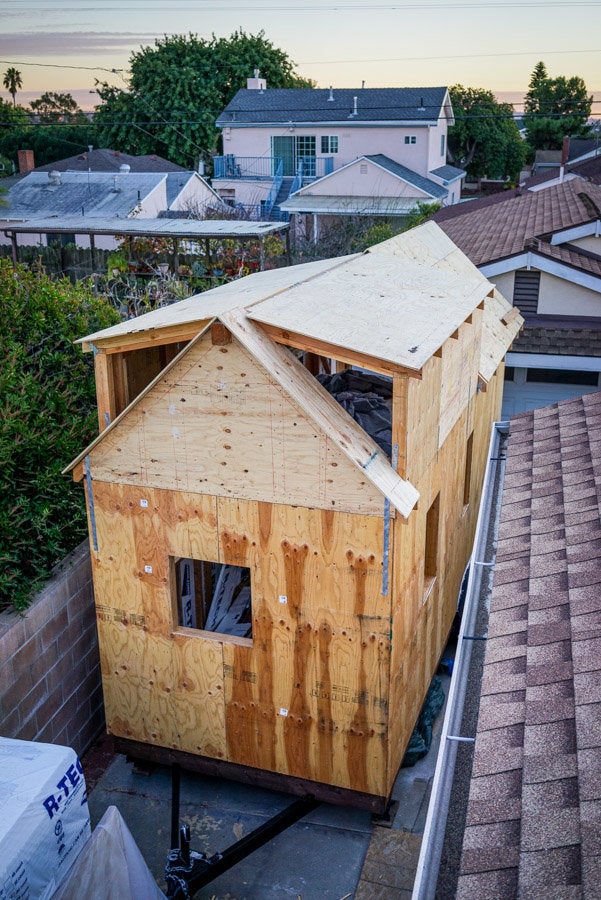 Construction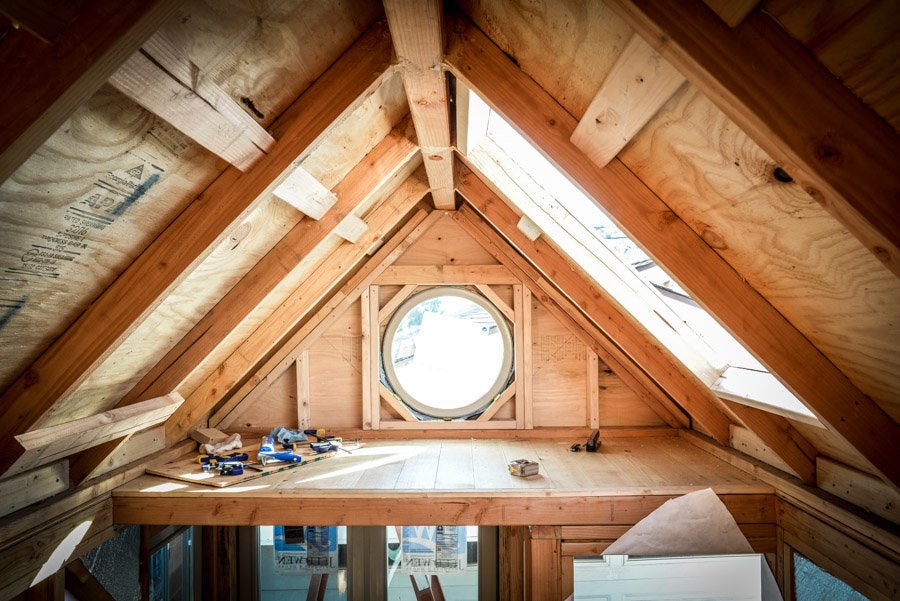 Storage couch in action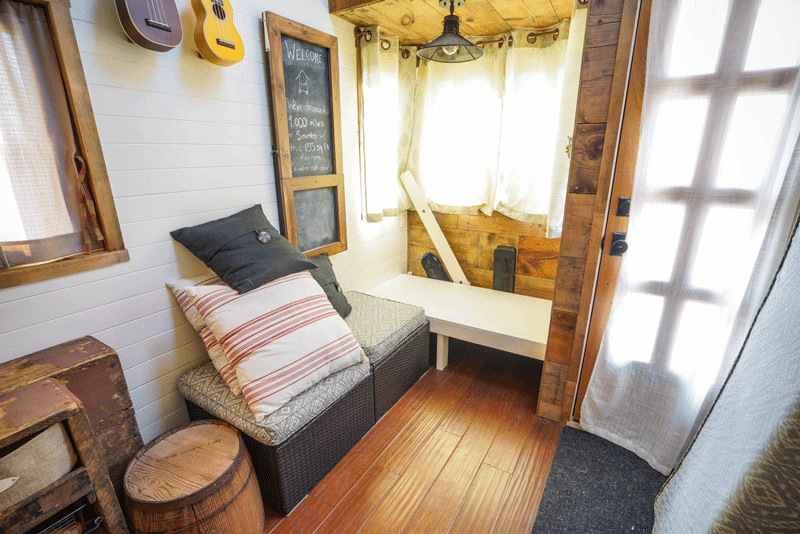 Storage staircase in action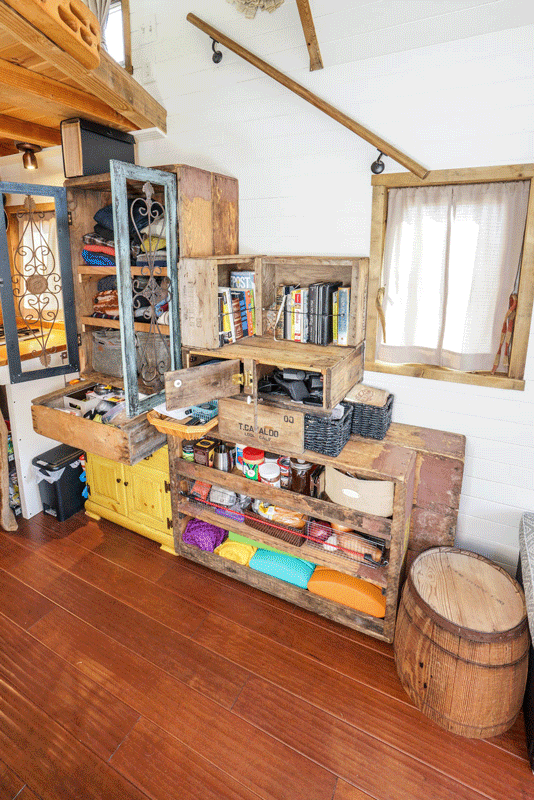 Always on the road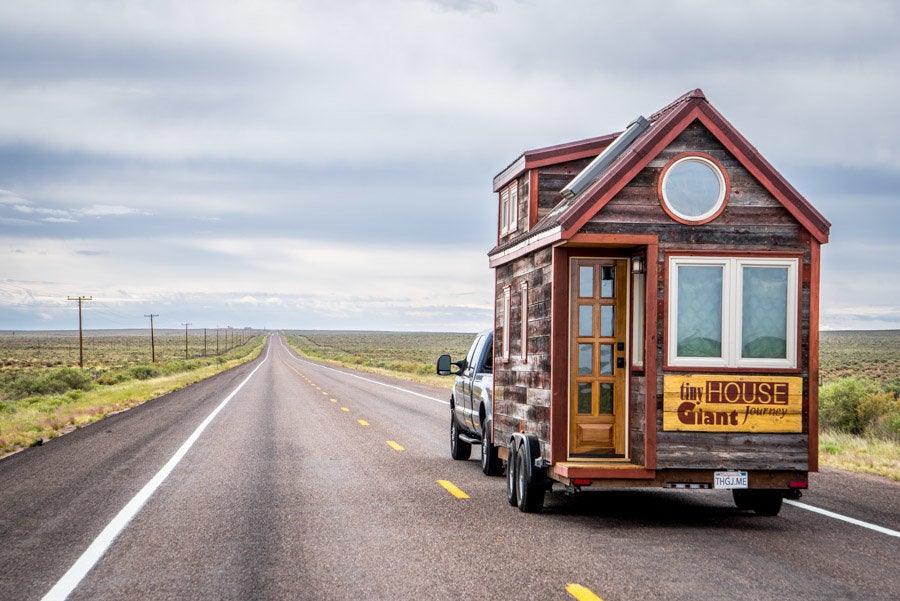 Tiny house vs mobile home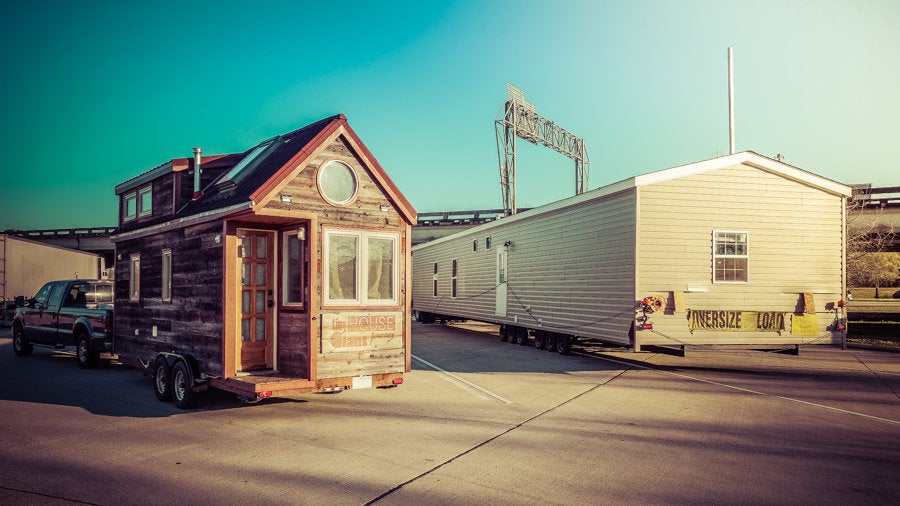 In Arizona's Painted Desert

Petrified Forest National Park, Arizona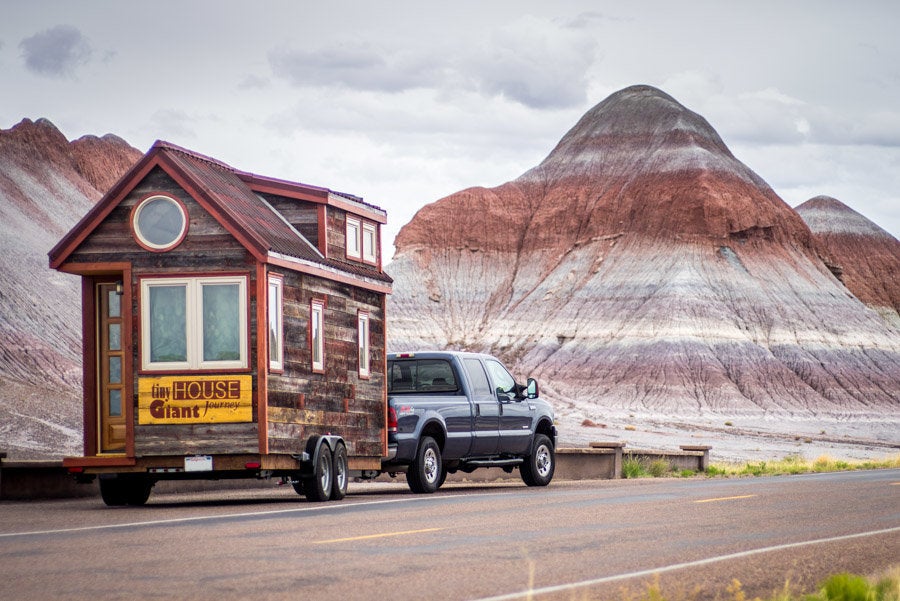 Cadillac Ranch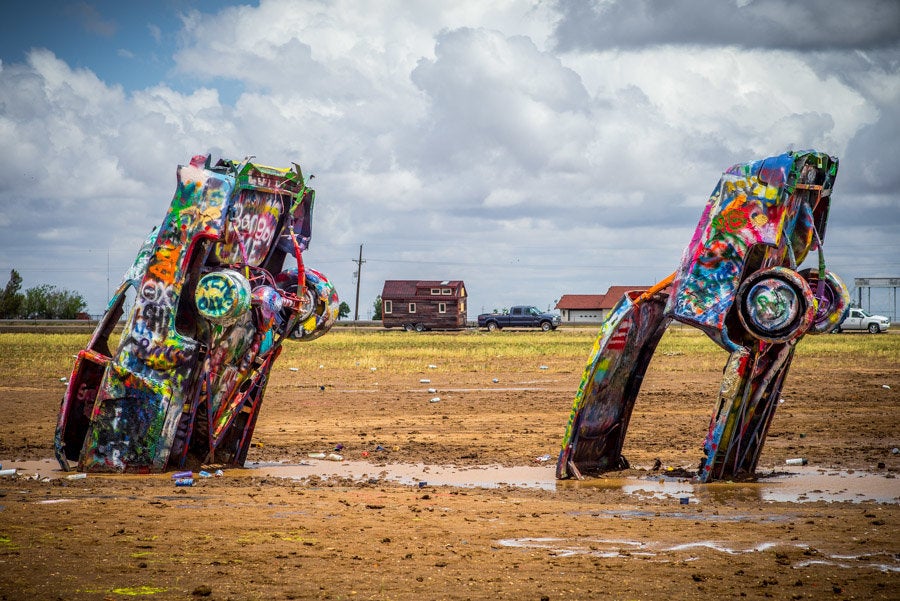 Parked at The Wedge brewery in Asheville, North Carolina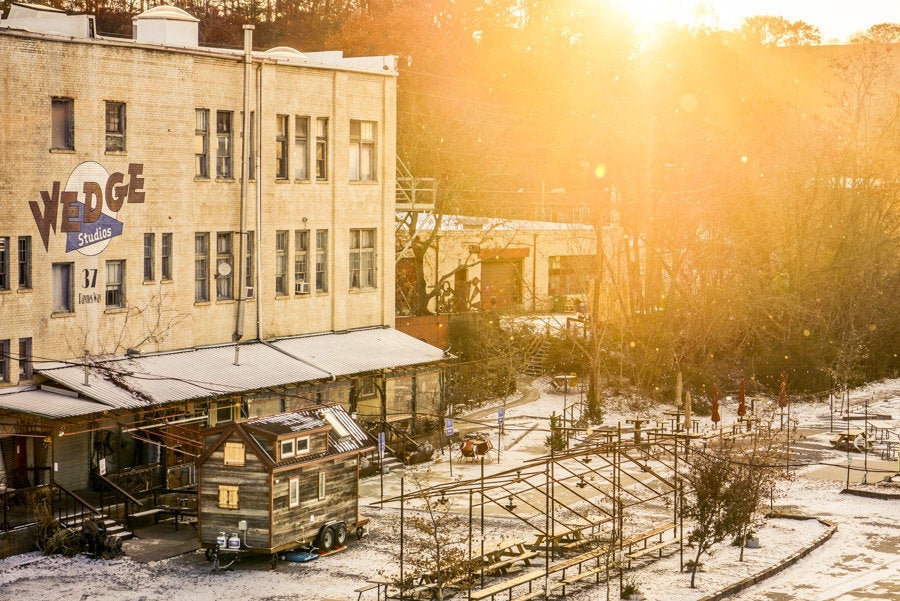 Other tiny houses in Asheville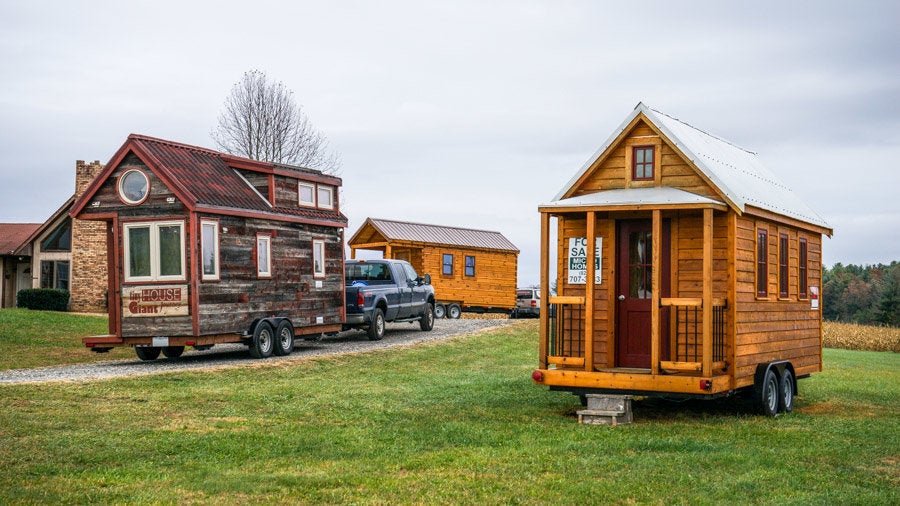 At WonderWorks in Myrtle Beach, South Carolina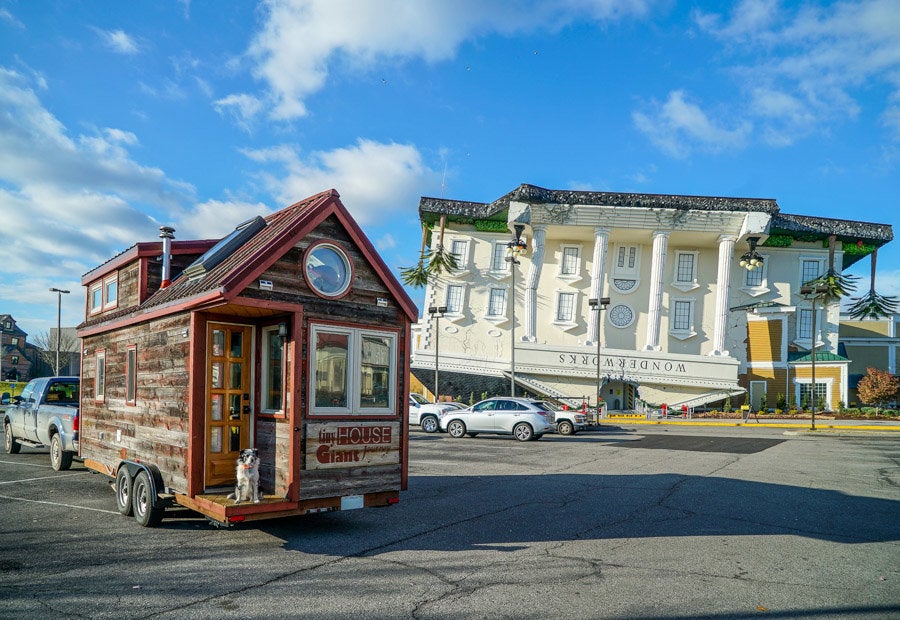 Fire hydrant statue in Columbia, South Carolina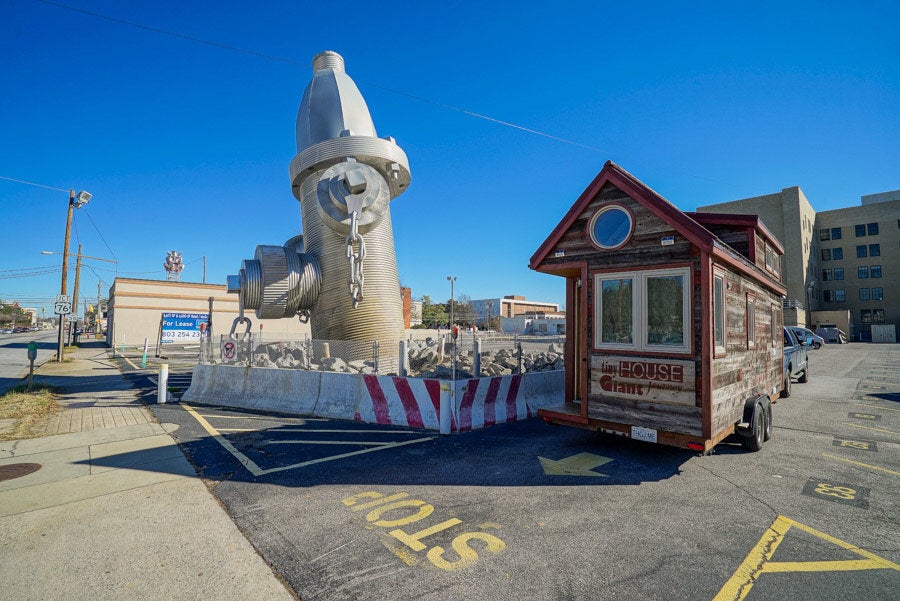 In New York City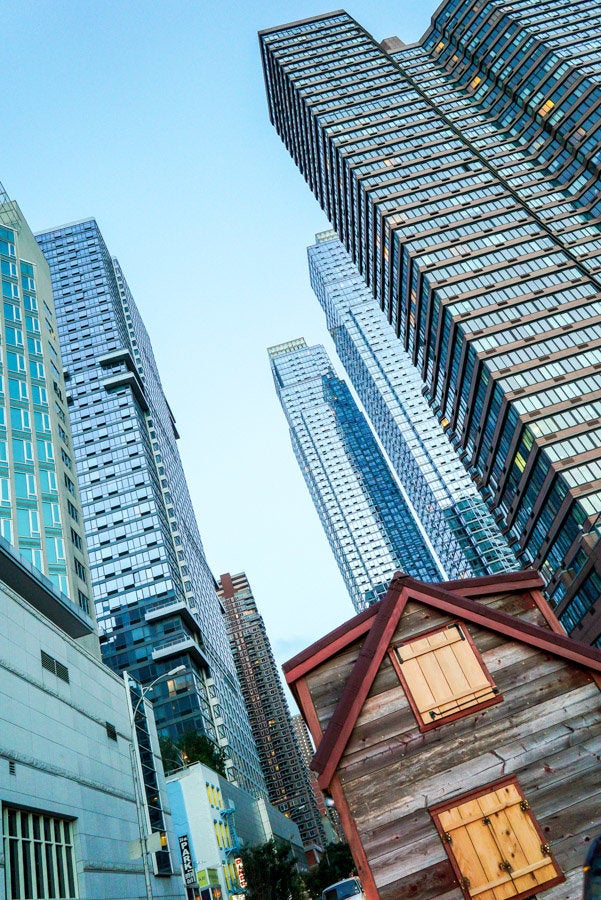 In Central Park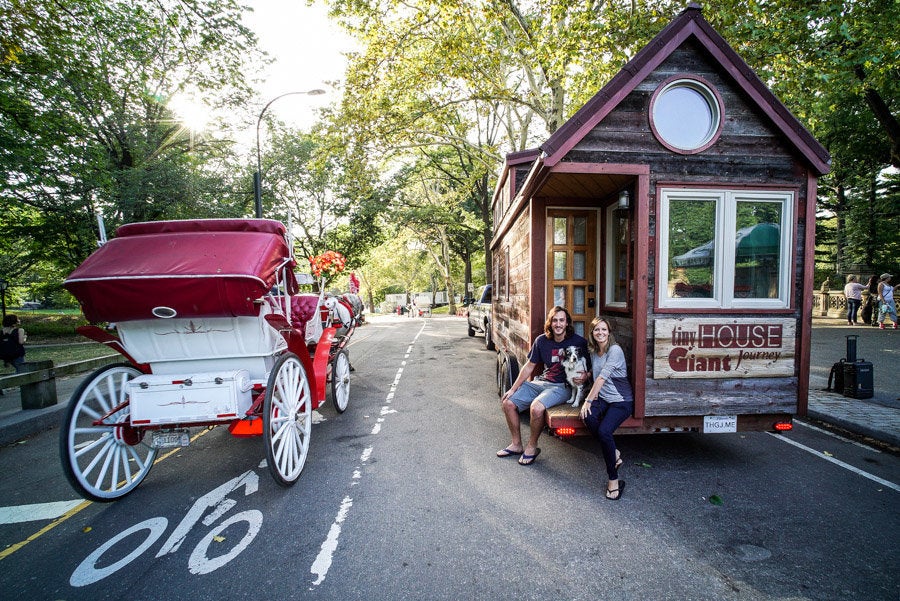 In Marblehead, Massachusetts, under fall colors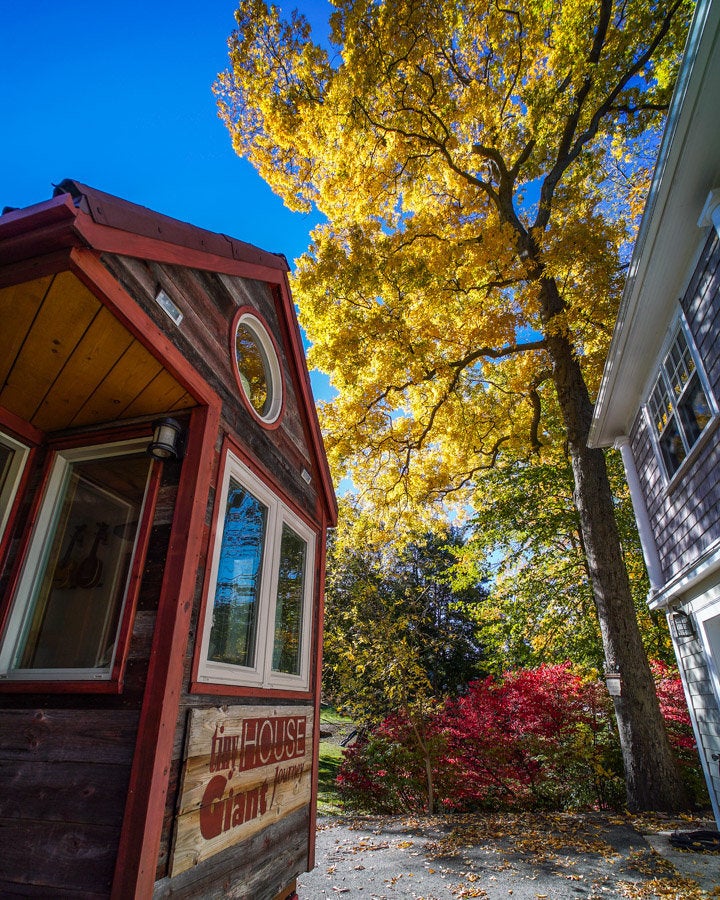 In New Orleans' French Quarters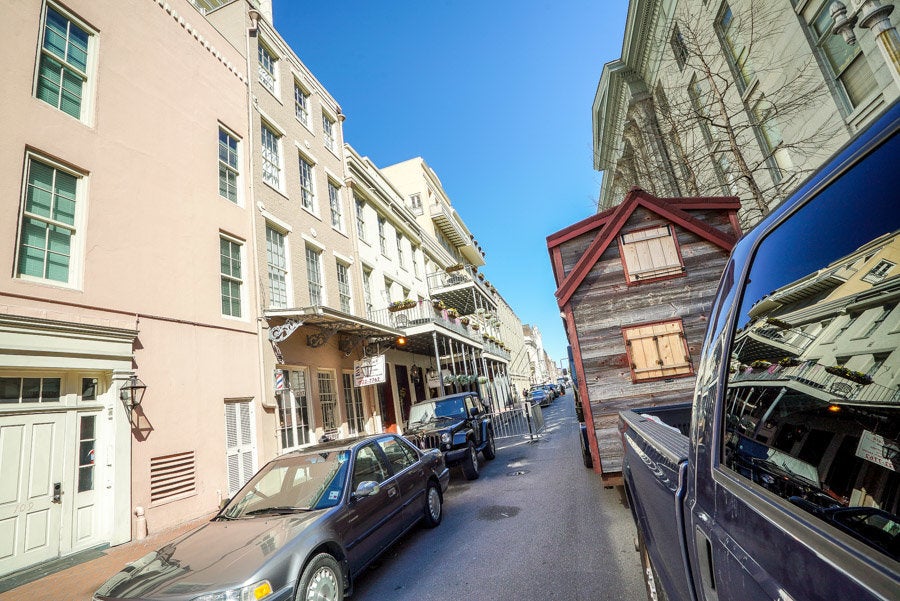 Snow in Gatlinburg, Tenn.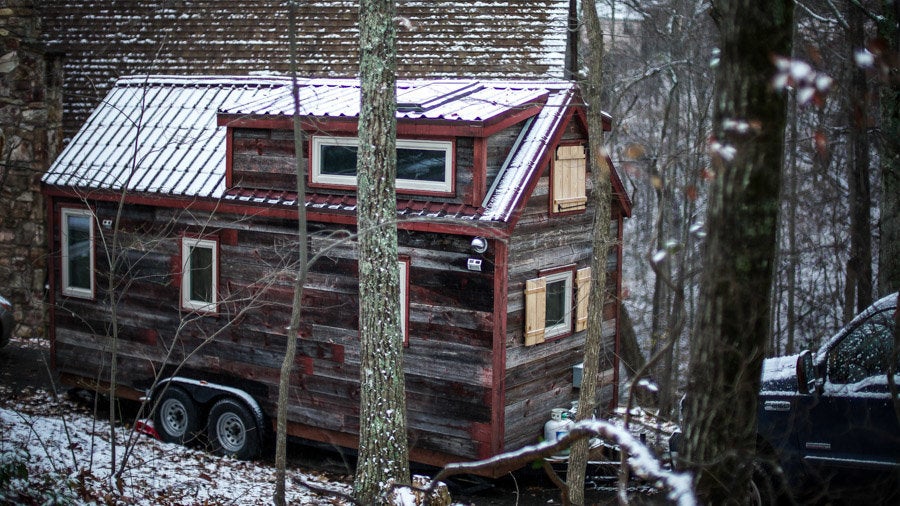 Pensacola, Florida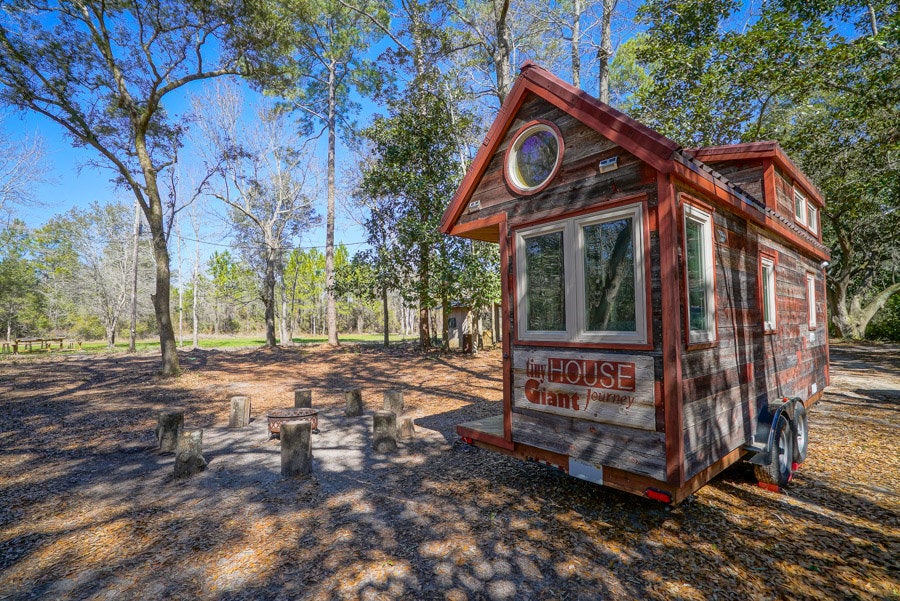 With the 'world's largest alligator,' outside of Orlando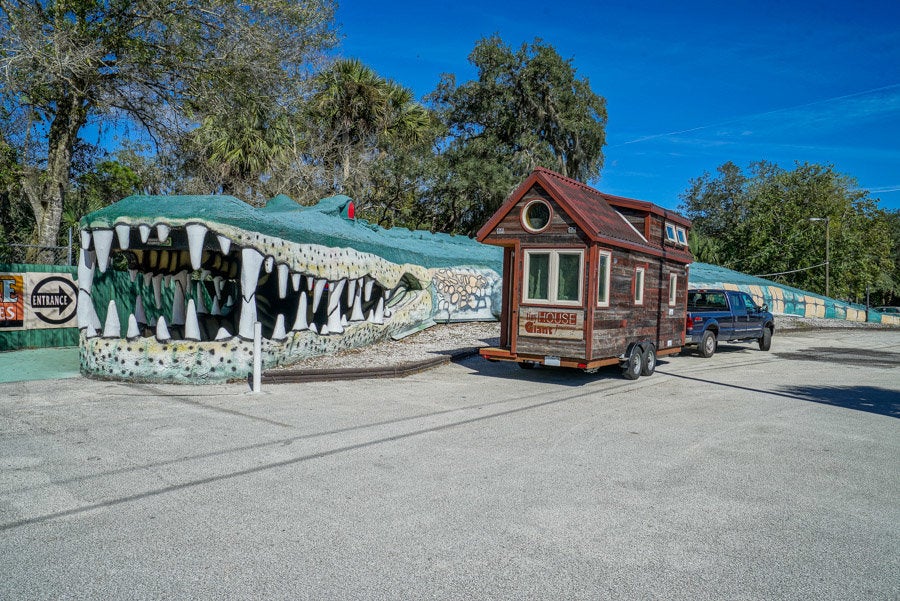 In the Florida Keys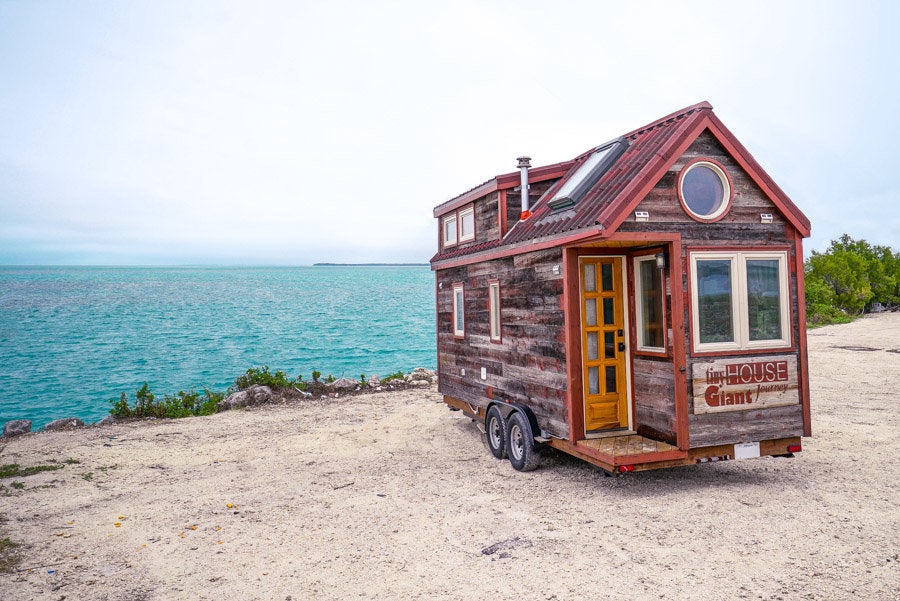 In front of the largest lobster in Islamorada Key, Florida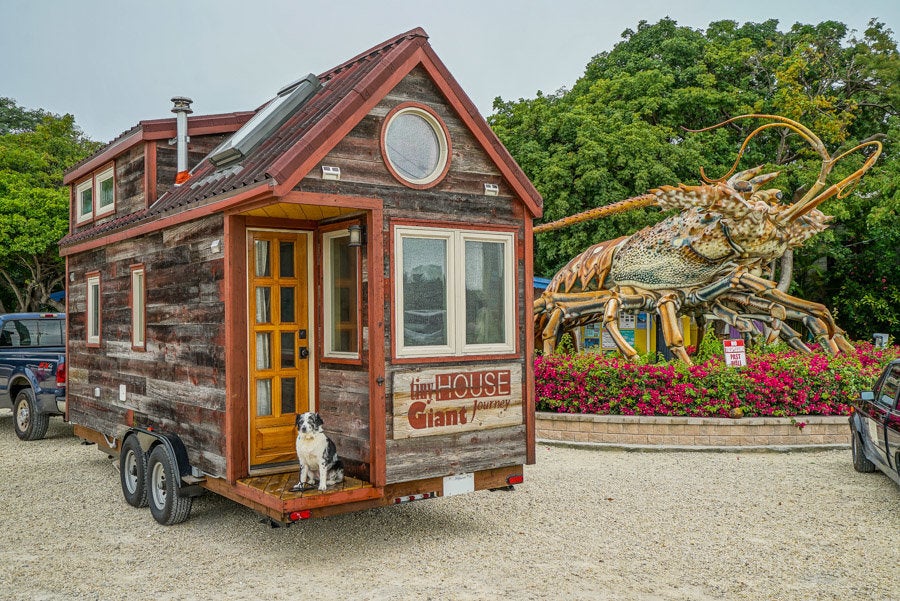 Tiny House Giant Journey in Nova Scotia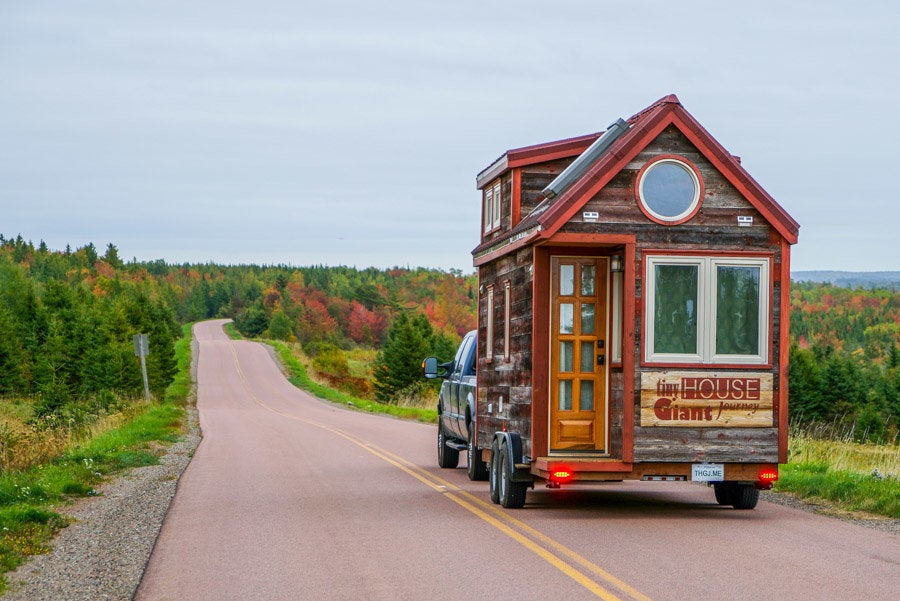 Inside a ferry from Nova Scotia to Maine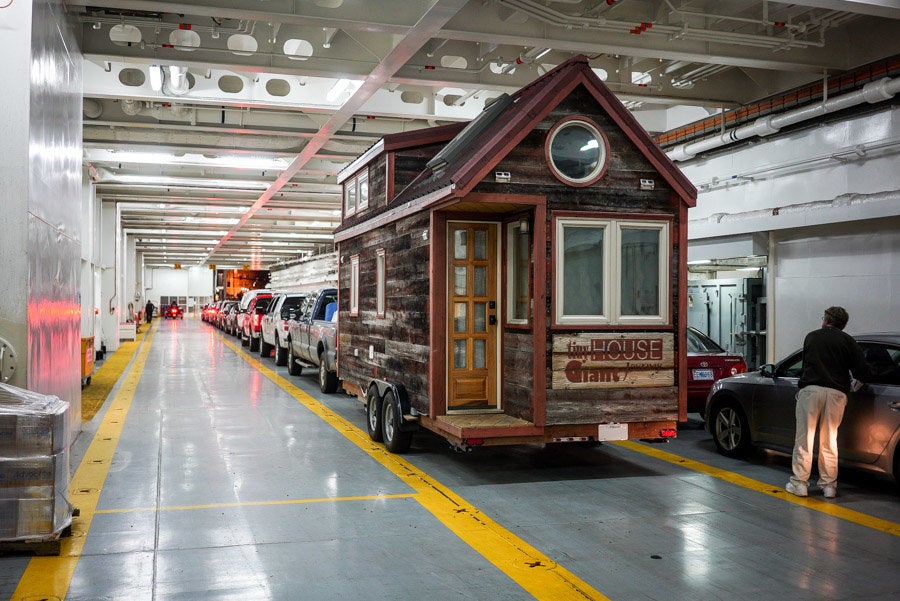 On the way to Cape Breton, Nova Scotia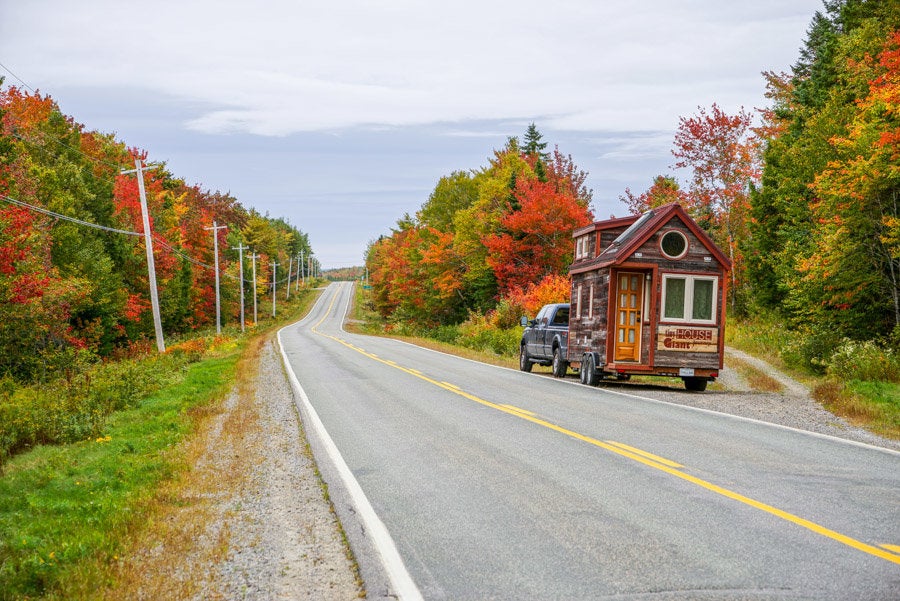 Peggy's Cove in Nova Scotia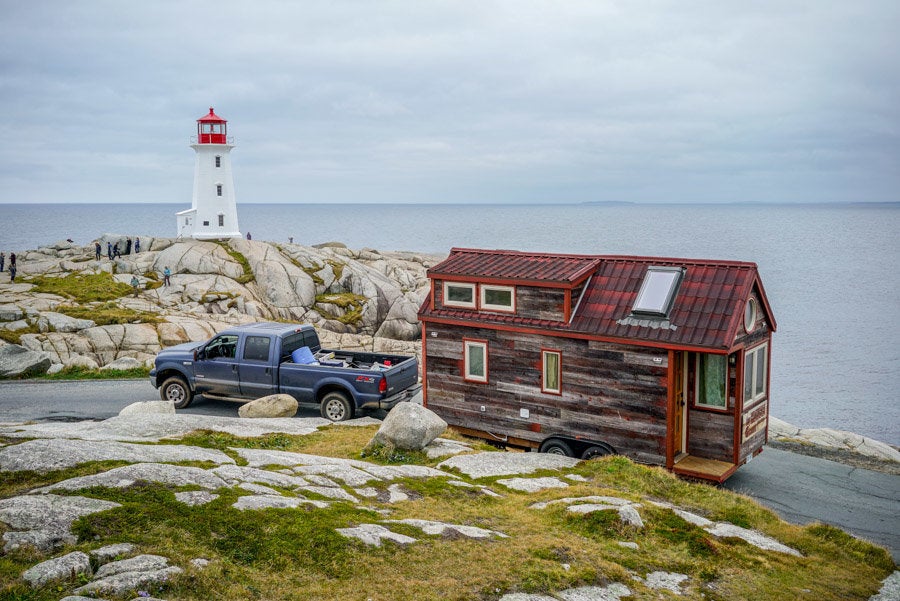 Crossing a bridge in New Brunswick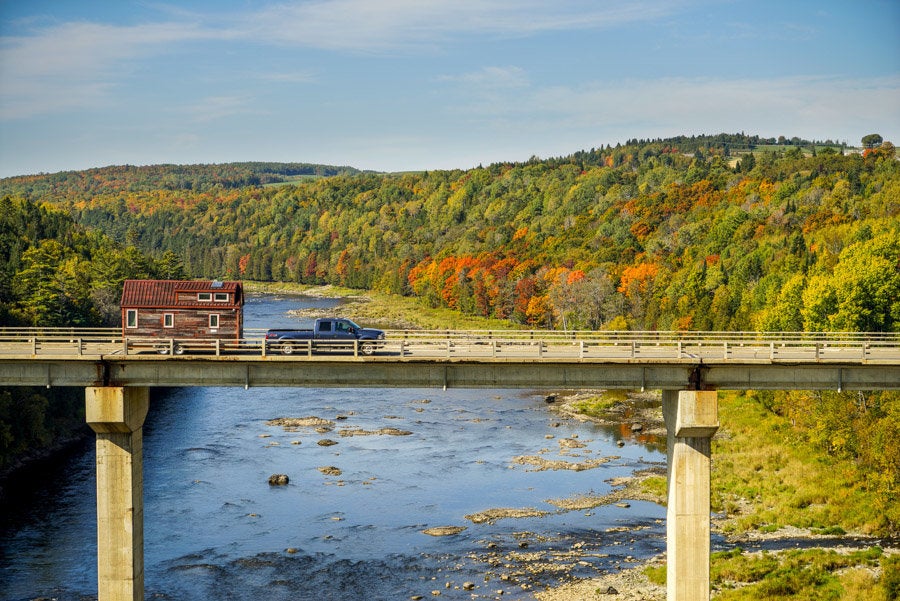 With the 'largest axe in the world' in New Brunswick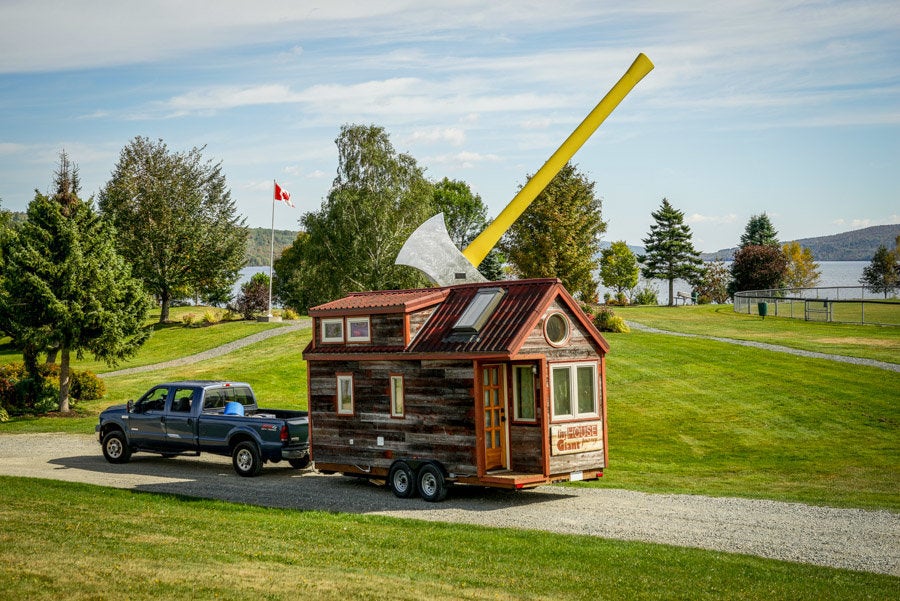 Cabot Trail, Canada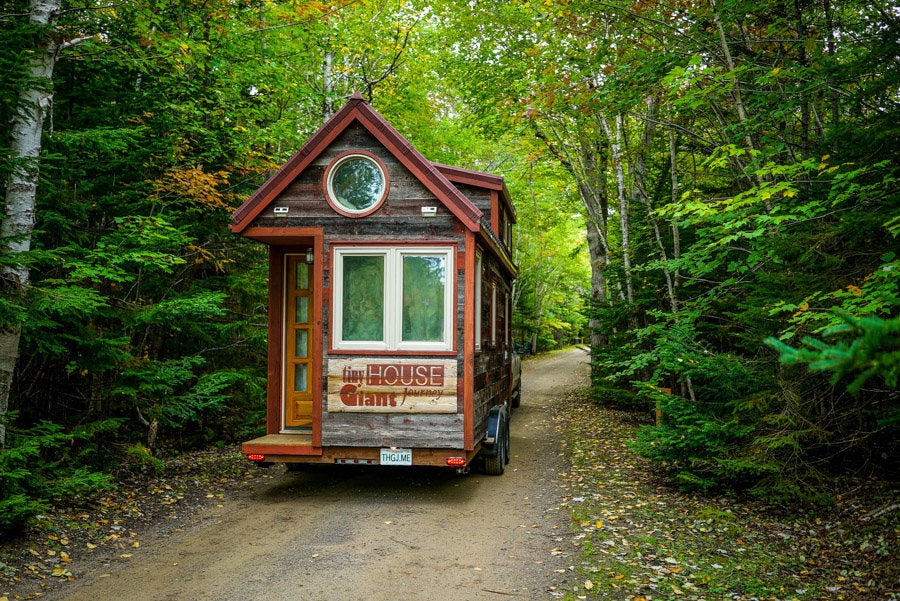 Use a few full-sized furnishings to fill out the space, instead of cluttering it with small-scale options.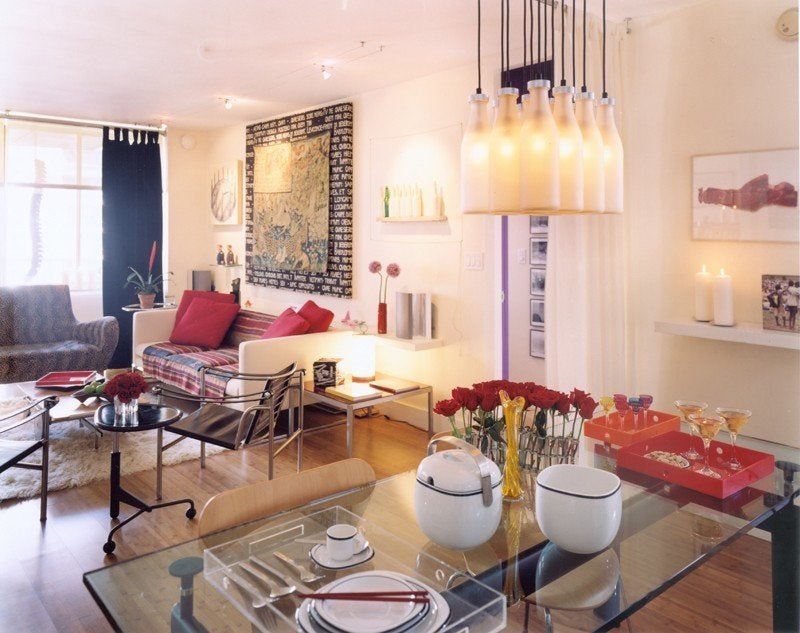 Choose lighting that varies in style and direction -- it divides the space naturally and makes any room appear larger.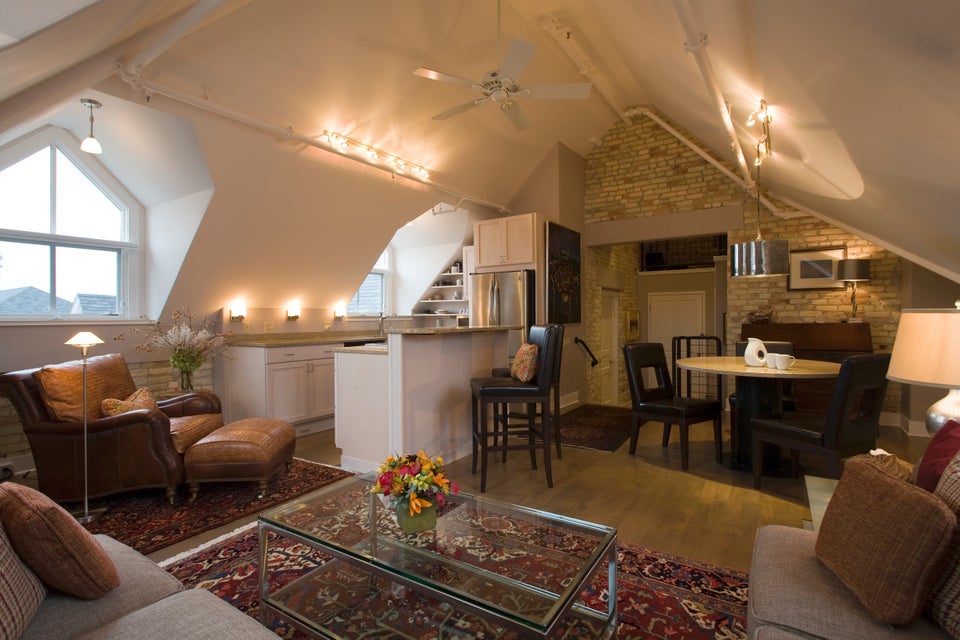 Go with a floating vanity and open-shelving (as opposed to larger, chunkier cabinetry) to save space in the bathroom.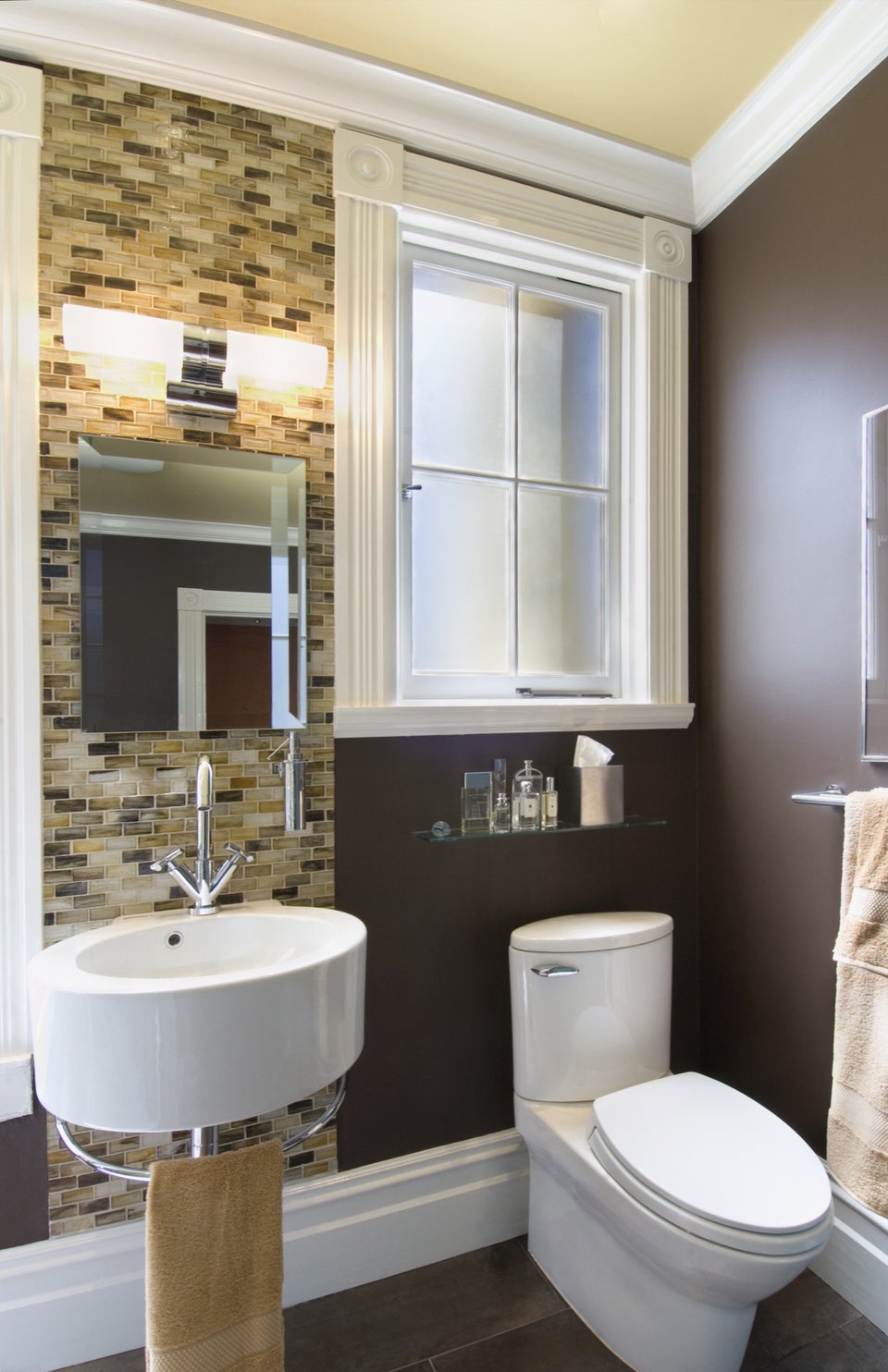 Opt for a multi-purpose setup, such as an in-kitchen office, to do double duty in a singular space.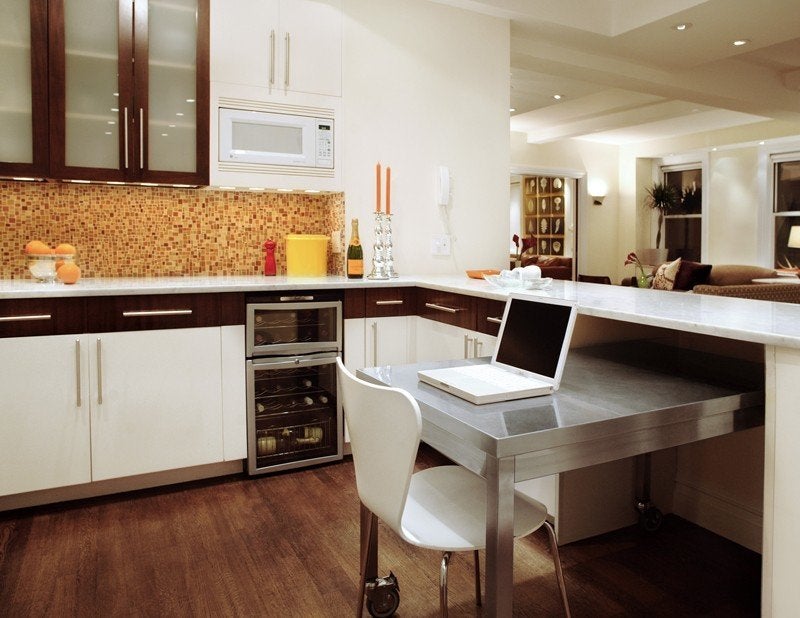 Pick light-colored paints to make any room appear brighter and more spacious.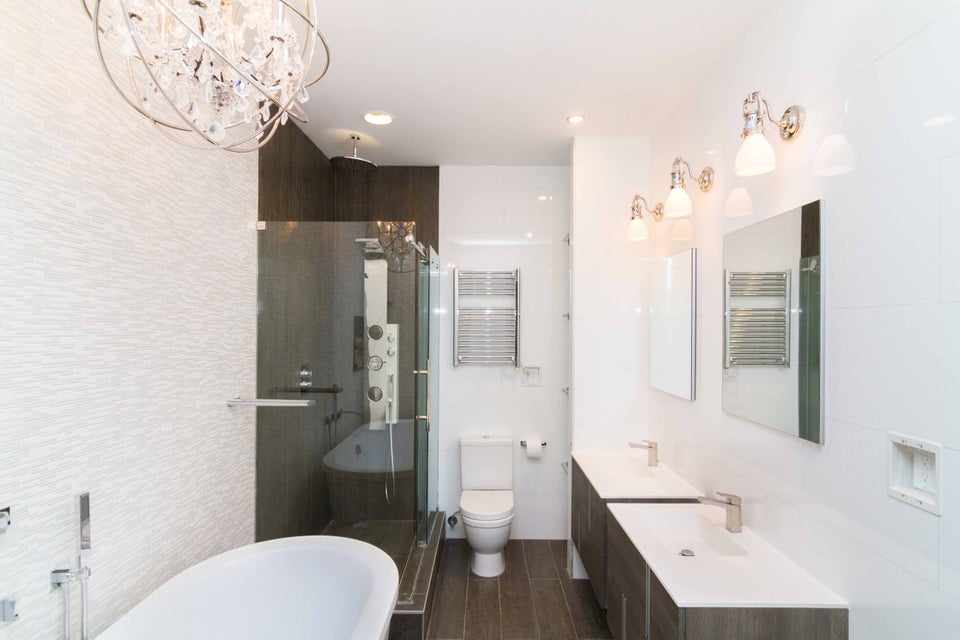 Set up your kitchen with an eat-in counter, instead of cramming a table in your limited square footage.