A well-designed kitchen isn't synonymous with a huge kitchen. While we might dream of the massive open-concept kitchens anchored by a giant island (often seen in Nancy Meyers' movies), the reality is that few of us really need that much space. Besides, we all know that island would quickly be covered in a wide range of junk mail and clutter.
Instead, let's celebrate tiny kitchens. They take up less time to clean, force you to hone your multi-tasking skills and allow you to have your coffee pot within reach at all times.
They can also be incredibly stylish, as proven by these seven designer projects. Here's what we can learn from the best.
Ditch cabinets for open shelving to keep away that "claustrophobic" feeling.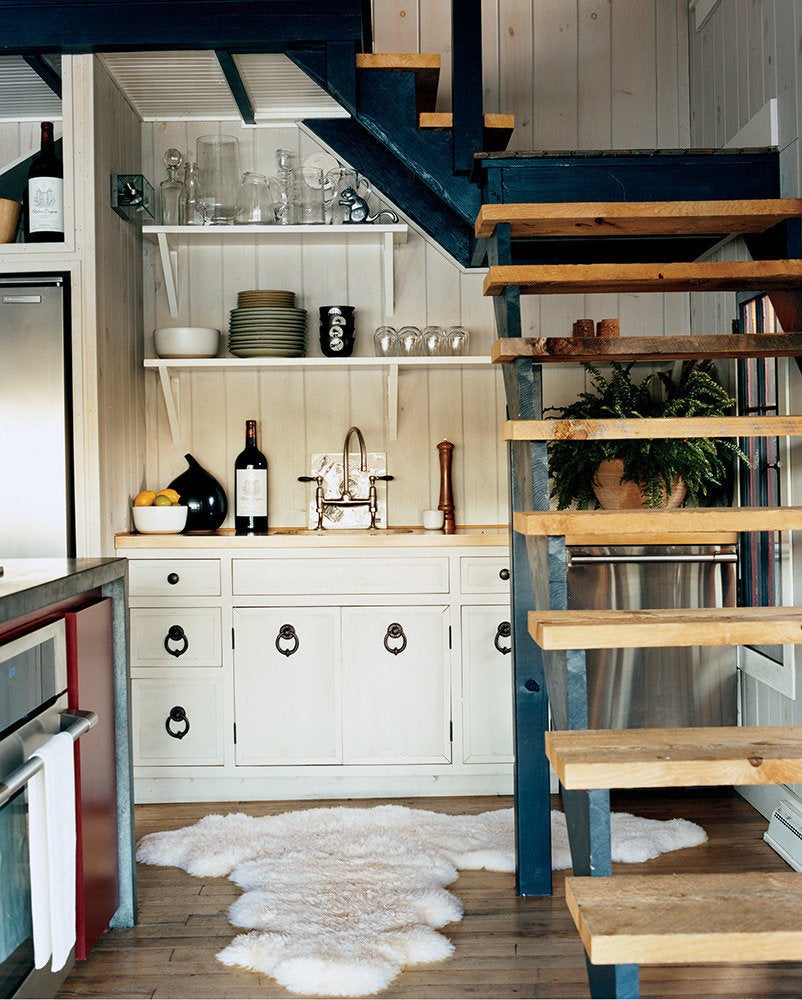 Glass-front cabinets also give the illusion of space.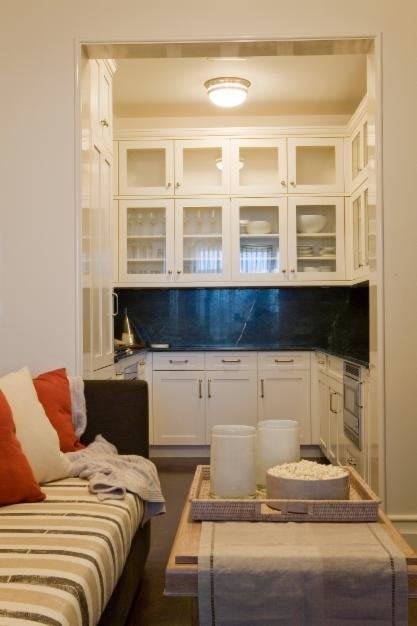 A white tile backsplash is simple and affordable.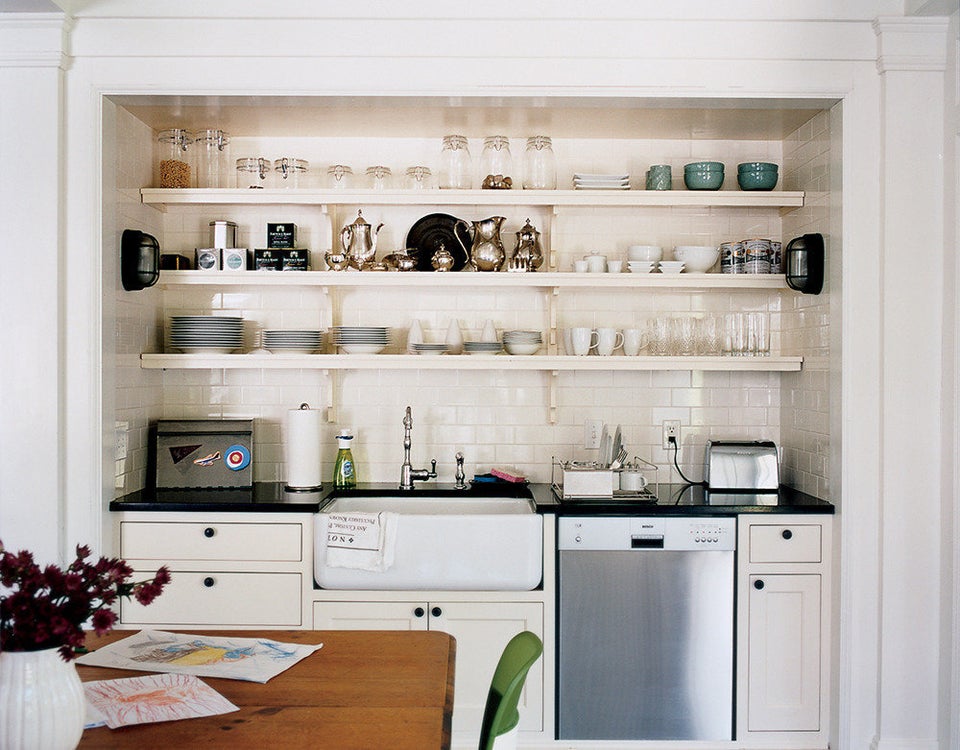 Edit your "stuff" down to only what you need.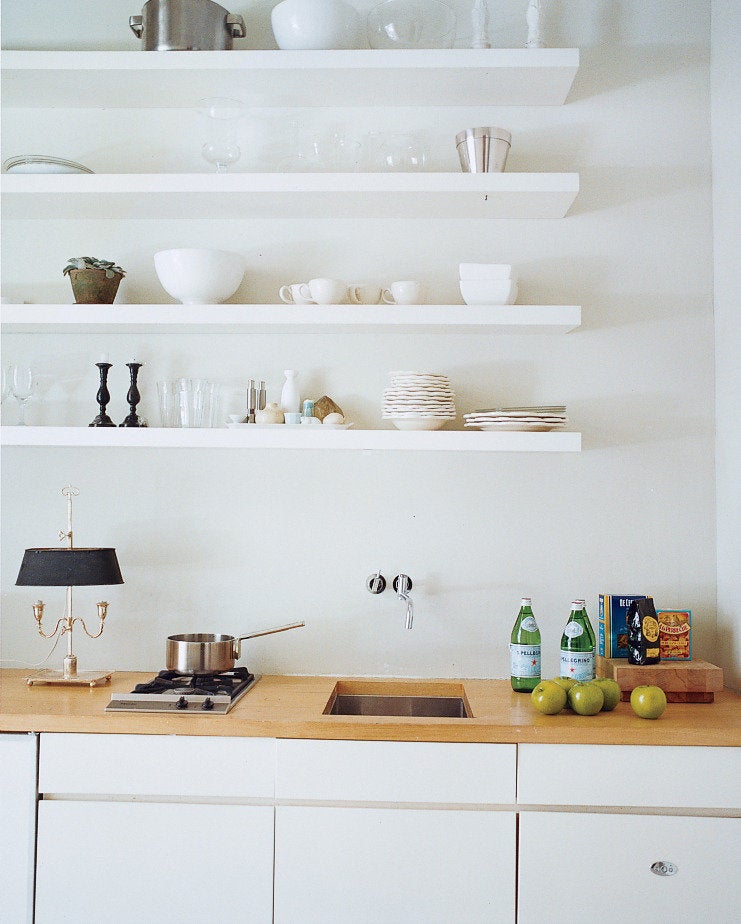 In an open concept, your counter can also become a breakfast bar.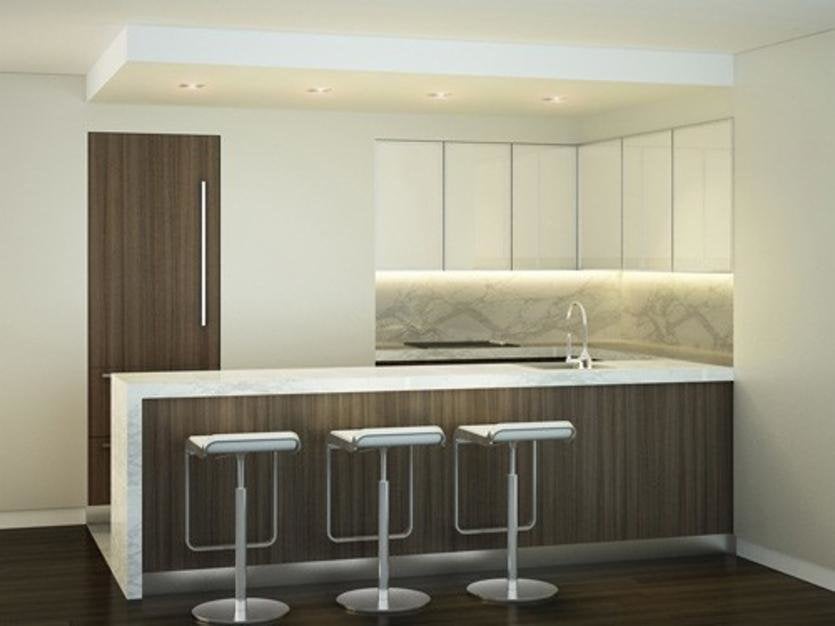 If you can, get your microwave off the counter.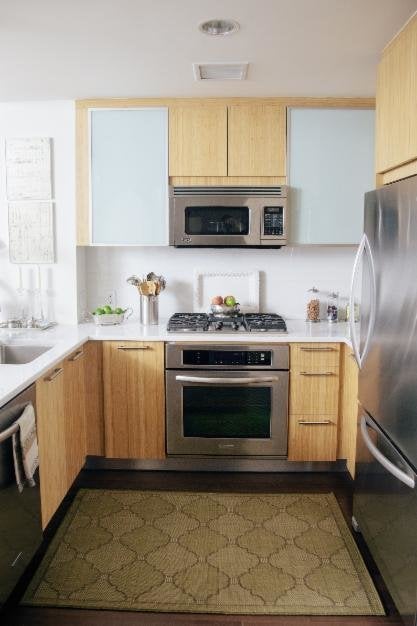 Remember, layout is everything.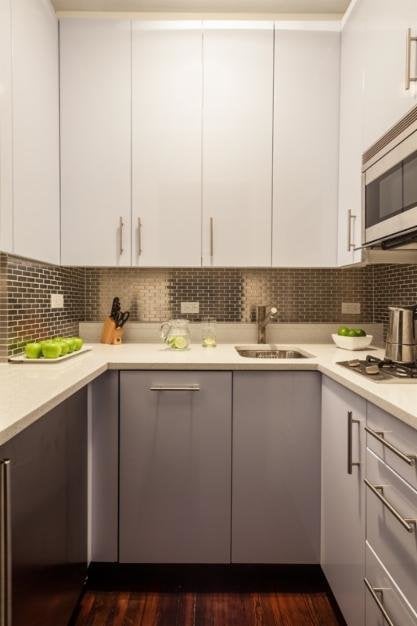 Related
Before You Go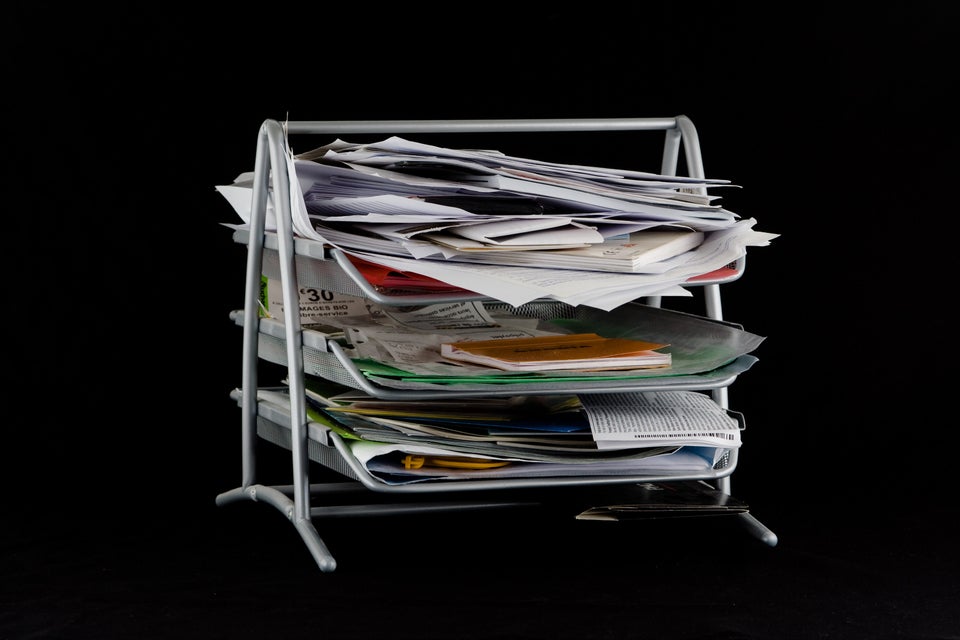 De-Stress Your Kitchen Space