It's time to tap into your everyday joy.
Big moments in life -- weddings, births, new jobs, graduations -- are special, but appreciating the smaller, daily occurrences can really maintain your happiness.
In honor of the International Day of Happiness, we've rounded up some tiny, joyful moments that never fail to lift everyone's mood. There's glee to be found in even the smallest circumstances: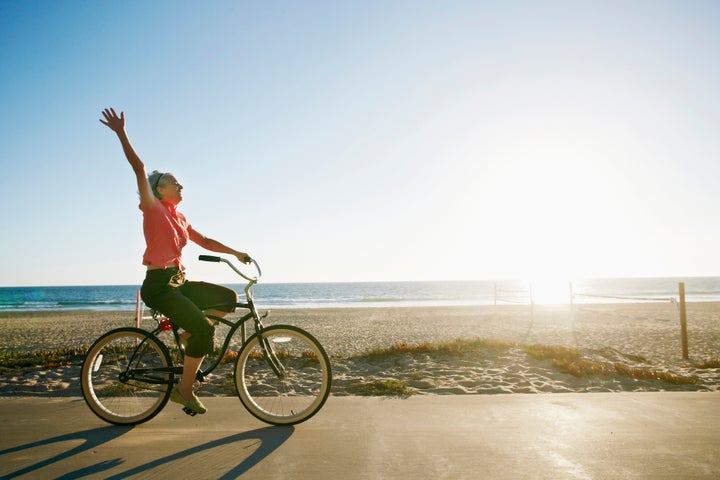 3. Finding a parking space in a crowded lot. Thank you, driving gods.
7. Finding money in your pocket. It's like your own miniature version of winning the lottery.
10. The first few moments after a fresh snowfall. Is there anything more serene?
11. Crawling into bed with fresh sheets. There's just something about a well-made bed that instantly puts your mind at ease.
12. When you cut a mango or avocado perfectly around the pit. Sweet, sweet success.
13. When someone surprises you with flowers. Any expression of gratitude -- whether you're on the giving or receiving end -- can improve your well-being.
14. When you recognize someone wearing your favorite team's jersey or in another country. Hive fives all around.
18. Having a really good date with a loved one. It could be a significant other or just your best friend. Hanging with the special people in your life can reduce stress.
19. When your food comes at a restaurant. One word: mouthwatering.
20. The moment when you realize you're incredibly content. A day with no complaints? That's the good stuff. Happiness looks good on you.
Related
Before You Go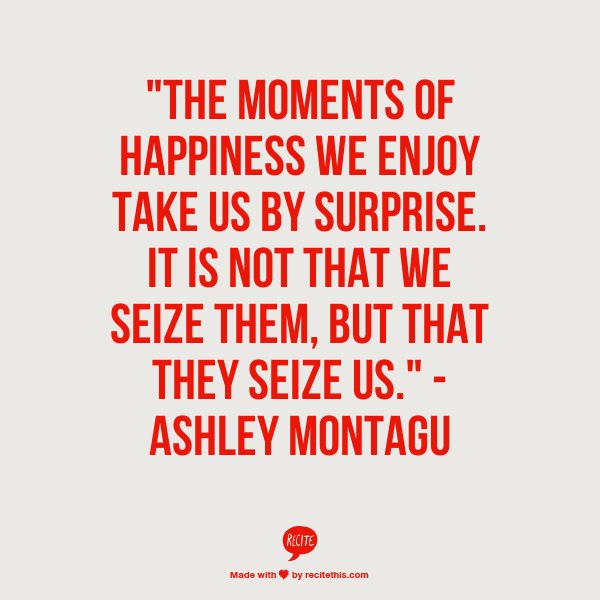 Happiness Quotes