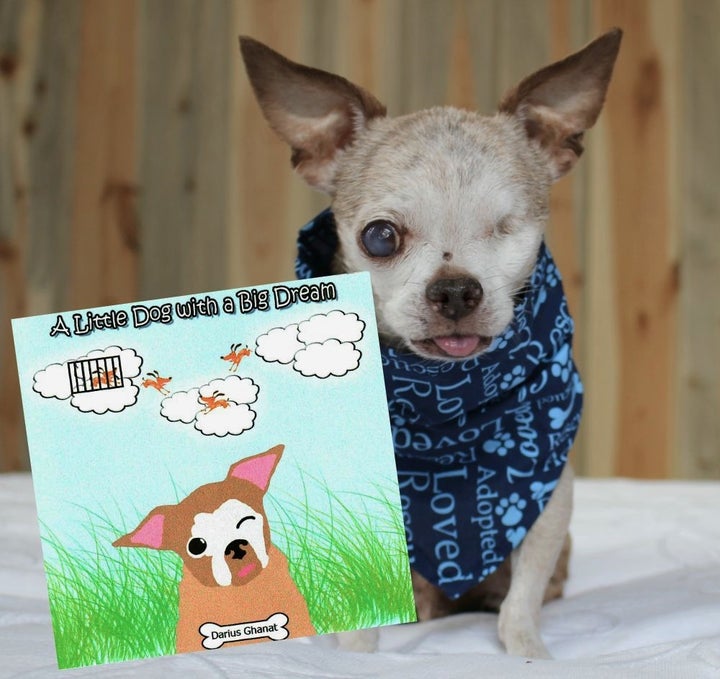 Puppy mill awareness comes in many forms, but the story of Darius and Harley is perhaps among the most unique.
A few years ago when Darius had lost his own dog and was struggling with many illnesses, including Tourette Syndrome, he learned about Harley, a old one-eyed puppy mill survivor. Darius was so inspired by Harley's indomitable spirit that he wrote the song "A Little Dog with a Big Dream" as a gift to honor Harley and to support the effort to raise awareness about the plight of puppy mill dogs.
Darius was diagnosed with Tourette Syndrome as a child, but he quickly found that music helped him escape and cope with his illness. Darius learned to play several instruments, including the piano and began writing his own music. Then unexpectedly, when Darius was a teenager, the illness went from mild to severe, taking away his quality of life. Darius became disabled and homebound; things were really tough for him! Despite seeing many specialists, his condition grew worse. In the midst of dealing with his health crisis, Darius' dog Paco died. He was devastated! Due to his dire situation, Darius began feeling discouraged and desolate. And then, like a beacon in the darkness, he discovered Harley on Facebook. Like many people out there, Darius didn't even know what a puppy mill was, but Harley changed all that. Not only did Harley educate him about 'puppy mills,' but through Harley's story and strong spirit, he gave Darius strength and hope through a very tough time in his own life. Darius was lifted through his own pain to write a whimsical march as a gift for Harley, which he entitled "A Little Dog with a Big Dream." The song represents Harley's newly found freedom and his dream of rescuing other mill dogs. Harley loved his song so much; he decided to make the song title his very own tagline!
Though still homebound and disabled, when not advocating against puppy mills, Darius can be found raising awareness for Tourette Syndrome and other causes through his music. Follow Darius Ghanat on Facebook and Twitter
Harley, the one-eyed Chihuahua has his own amazing story about strength and perseverance. Harley spent 10 long years living in a small cage in a puppy mill as a breeding dog before being rescued. He lost his eye due to his cage being power-washed while he was still in it and was later thrown in a bucket and left for dead by the mill owners. It's Harley's tough spirit that allowed him to survive that long under such terrible conditions. But yet deep down, Harley knew he had a mission to accomplish! He was adopted by Rudi and Dan Taylor and thrived in their loving home for 5 years. Together they created the 'Harley to the Rescue' campaign along with National Mill Dog Rescue in saving puppy mills dogs. Last September Harley went on to become American Humane's 2015 American Hero Dog! Perhaps it was mere 'coincidence' that Harley was pulled from a bucket that dark day, or a 'fluke' that Darius discovered Harley on Facebook in a dark hour … but whatever the reason, it's so wonderful that Harley and Darius not only found each other, but also went on to support the mission of rescuing mill dogs!
Although Harley passed away on March 20, 2016, his legacy will continue to be honored through Darius' music.
"A Little Dog with a Big Dream" is available as a digital download (.99 cents) or you can purchase the CD ($7.00) at CDBaby.com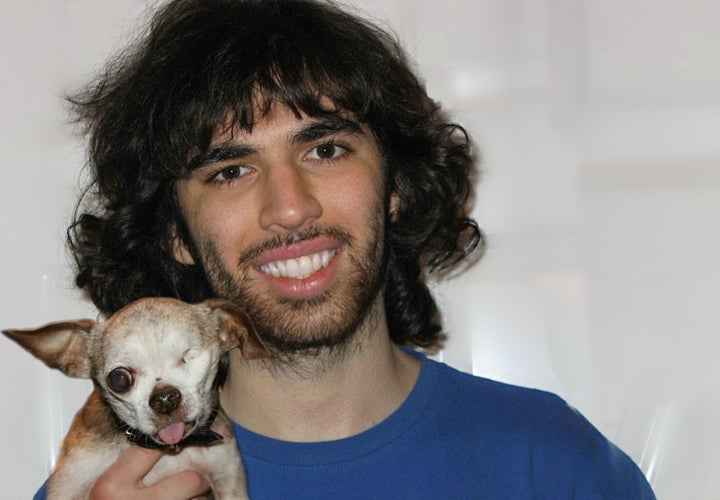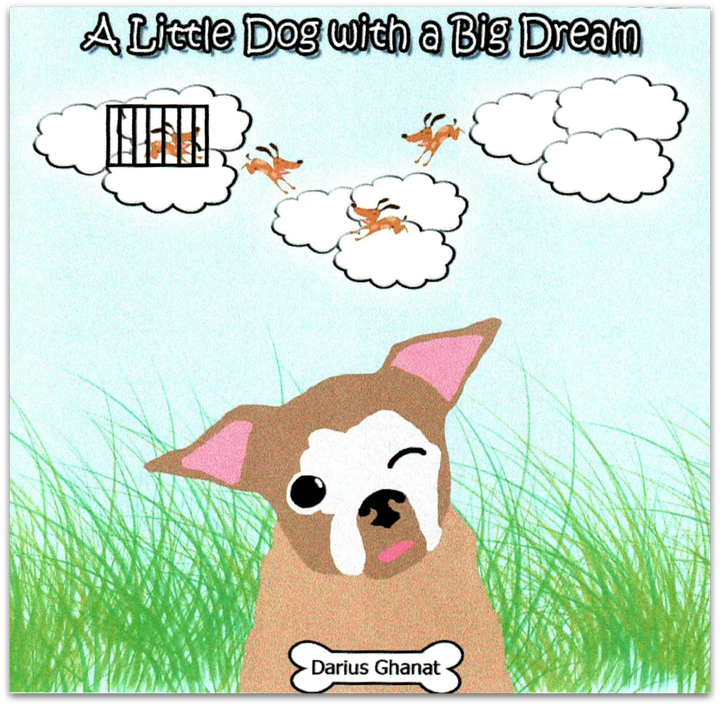 Before You Go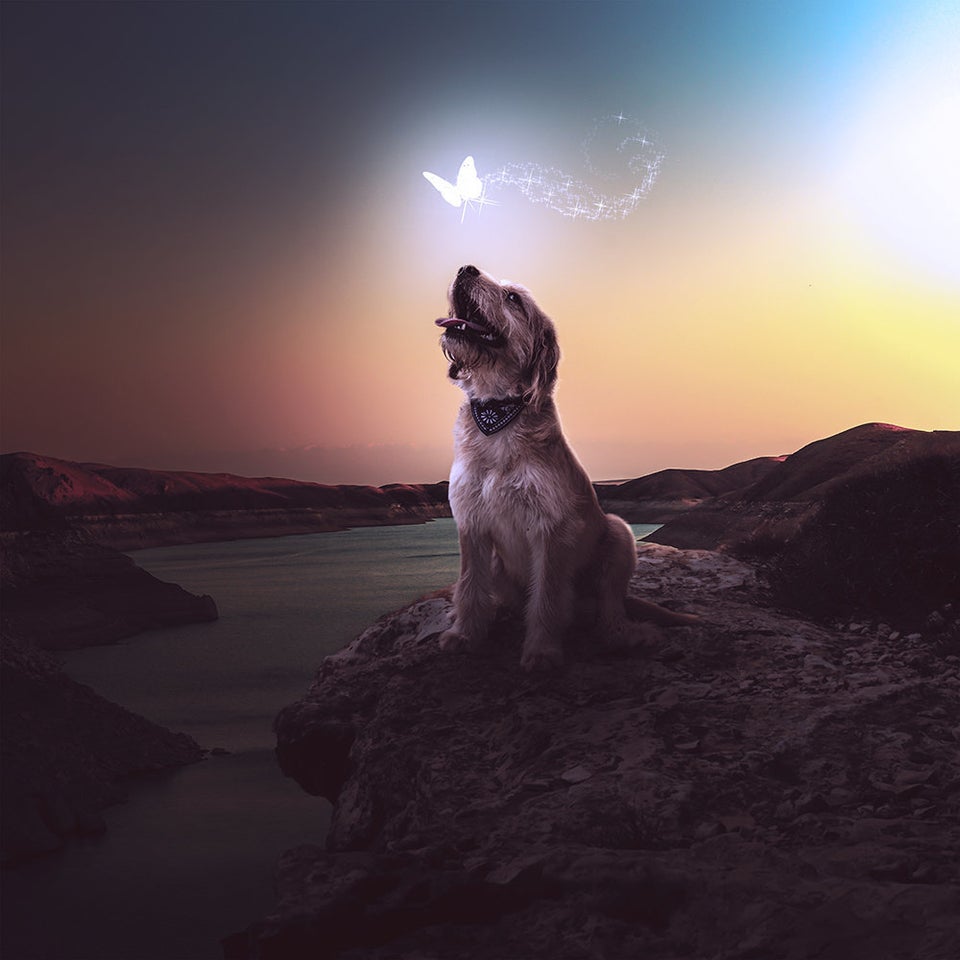 Photographer Uses Photoshop Skills to Help Shelter Dogs
Popular in the Community