The square footage of a home is all relative. 700-square-feet, for example, might as well be a sprawling mansion as far a some tiny house dwellers are concerned. On the "McMansion" scene, 700-square-feet could only be referring to someone's bathroom, right? But for Adam Finkelman, owner of design build company, Yorkwood Co., a living space of that size represented an interesting challenge. Using his degrees in building construction, he took the studio, located in Brooklyn's Boerum Hill neighborhood, and turned it into a two-bedroom apartment that he (and a roommate!) comfortably calls home.
Here's how he pulled off such a feat.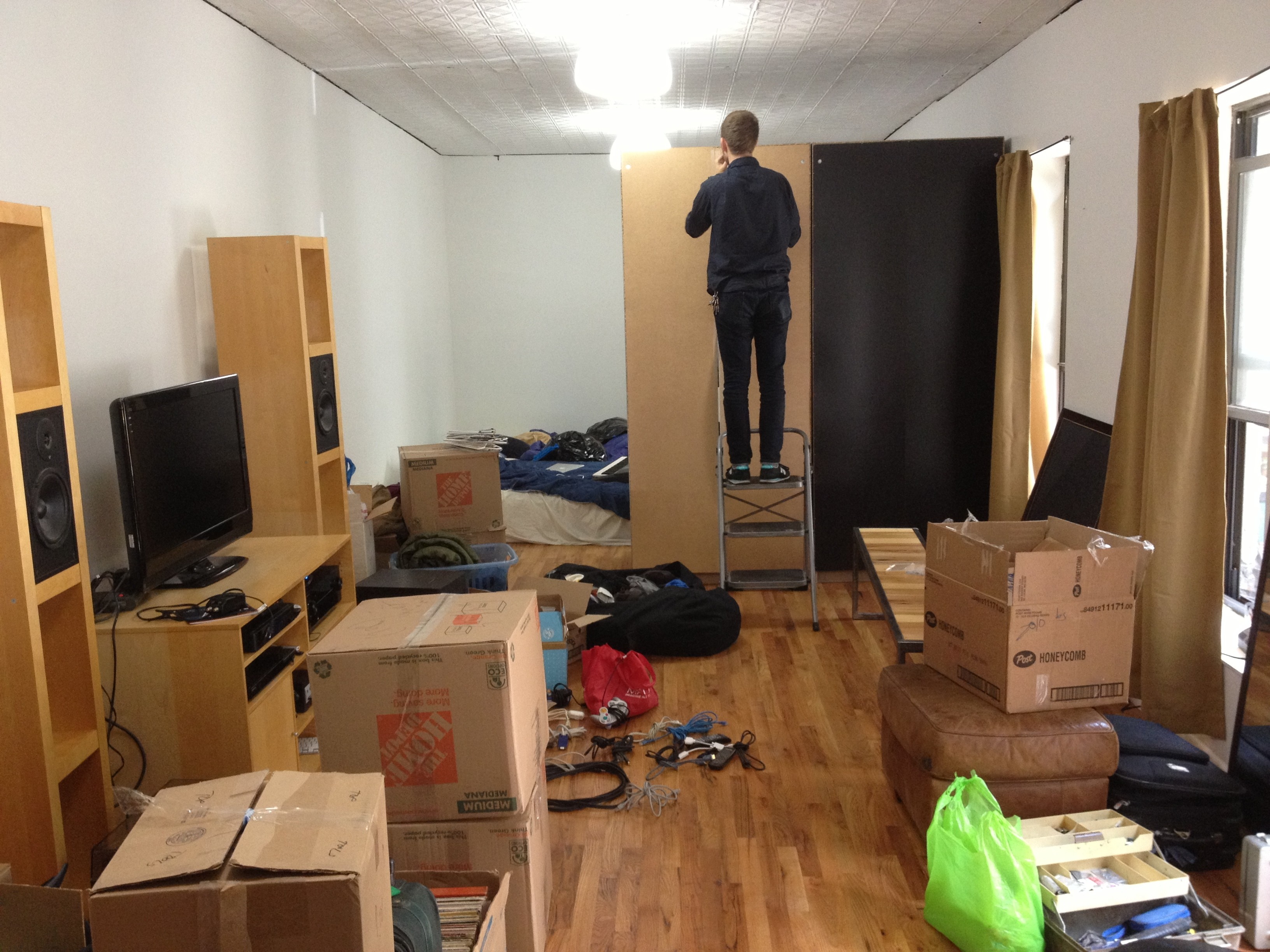 "My roommate and I decided on what truly mattered most to us with regards to a living space and designed around those things as practically as possible," Finkelman says. "[We] decided what would make us happiest would be: Cheaper rent; a safe neighborhood to live in; the ability to host often (dinners, parties, casual gatherings, etc.); and to have a window in each bedroom. (Sadly in NYC sometimes this can be tough to find.)"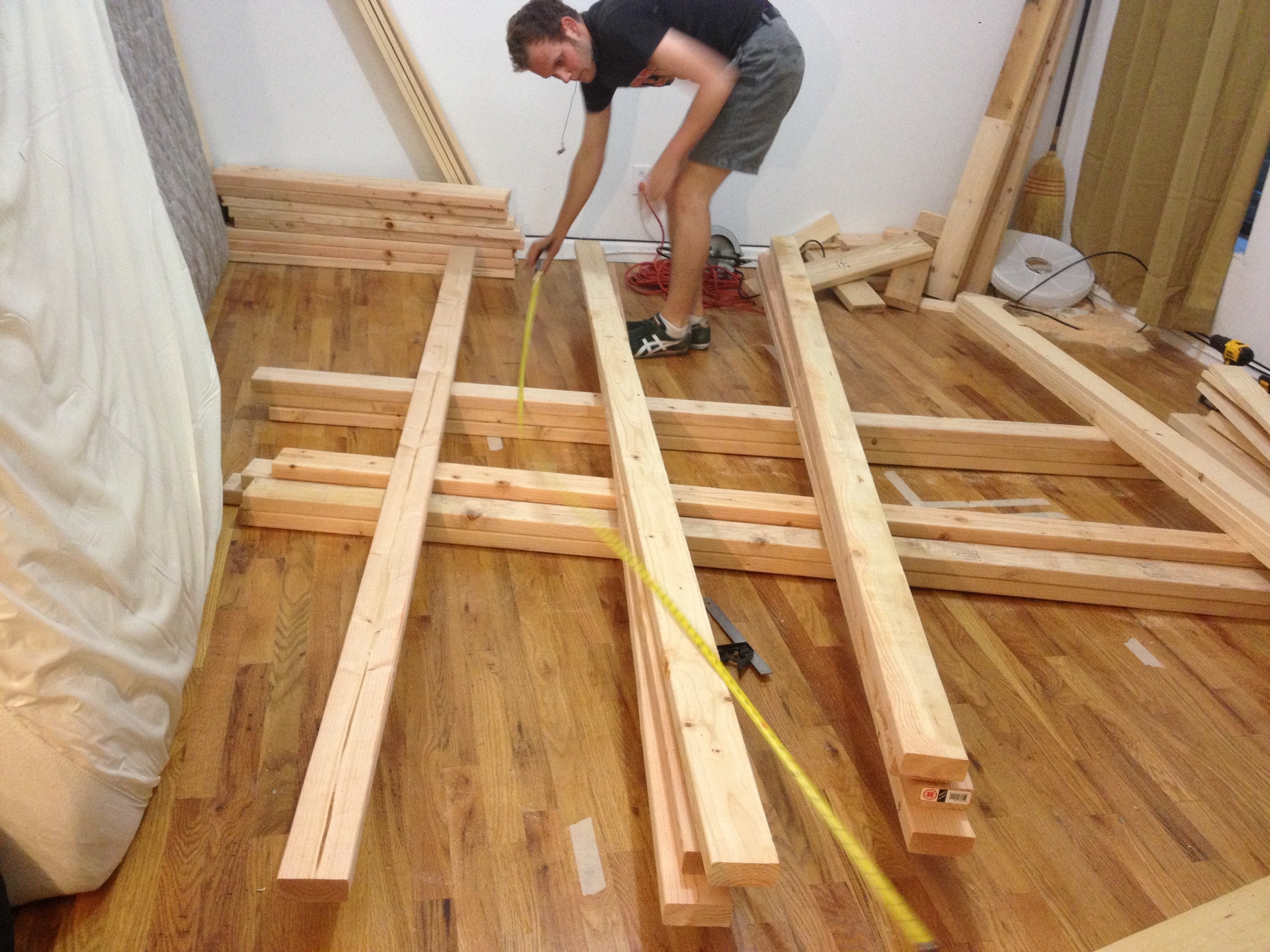 "When we stumbled upon our current place in Boerum Hill, it was really just an empty rectangular studio space with a tiny kitchen and a bathroom. [But] there were a lot of windows," Finkelman recalls. "After taking a hard look at it, we concluded that there was roughly 7' between each of the far windows -- just enough to fit a bed. We figured that we could squish two very tiny bedrooms in the back of the studio and that would allow us to have a large living room and space to expand the kitchen."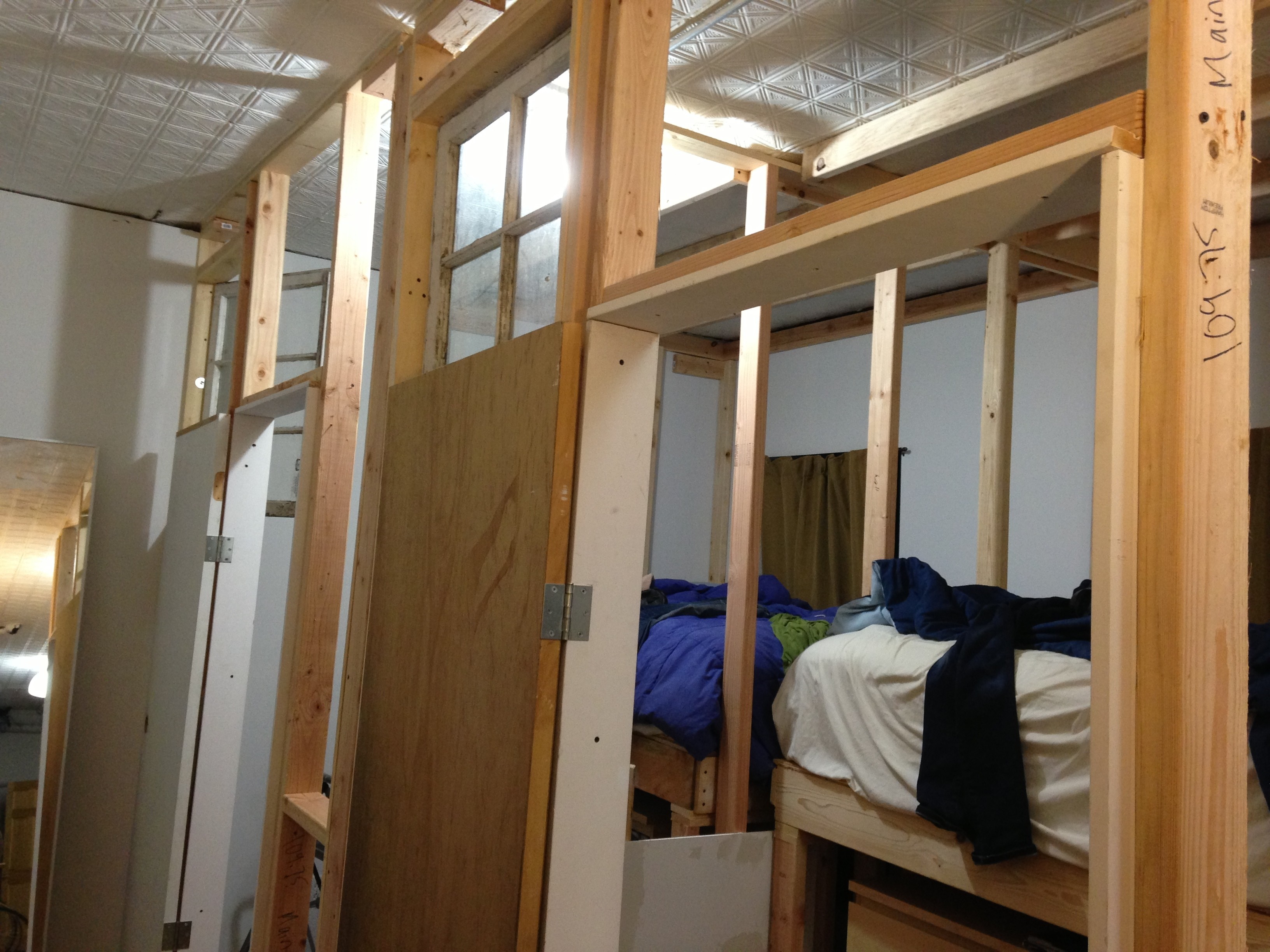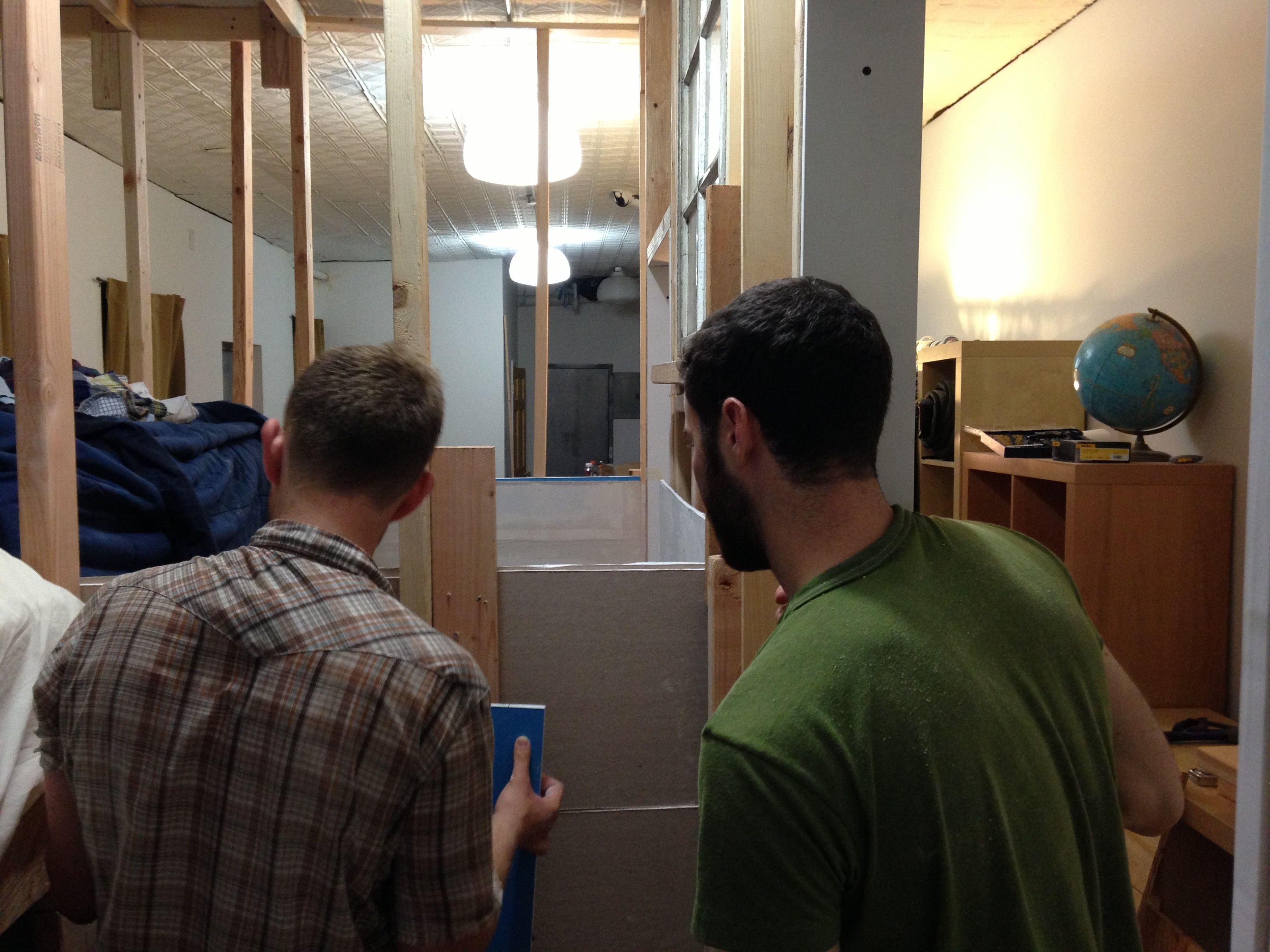 "The biggest challenge for us might have been living in the apartment throughout the renovation. Once the work picked up we had saw dust all over our stuff all of the time, Finkelman says. "Our living experience was initially a lot like camping. With no bedrooms we placed our beds where they would eventually reside and slept on the floor. After a few weeks, we had built frames and lofted our beds up in the air, but we still had no walls. Next we framed the walls to our rooms with wood studs. Finally, after about a month, we insulated and sheet-rocked these walls and our rooms really started to take form. Later we installed doors, windows, stairs, desks, etc."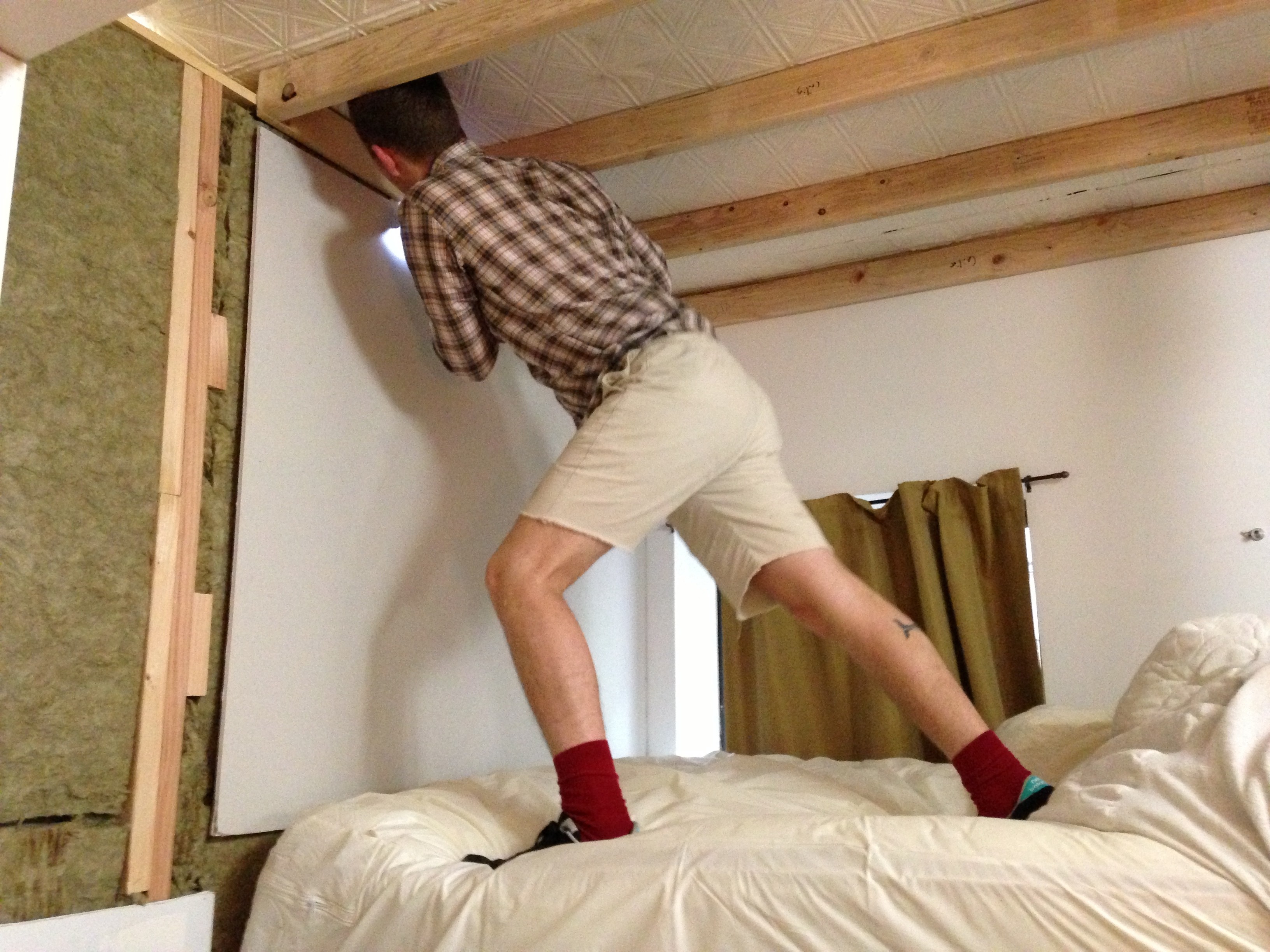 "We salvaged stuff, searching Craigslist everyday for people getting rid of construction materials. But also, living in Boerum Hill, there were brownstone renovations going on all around us. We found doors and windows on the streets around our neighborhood and repurposed them."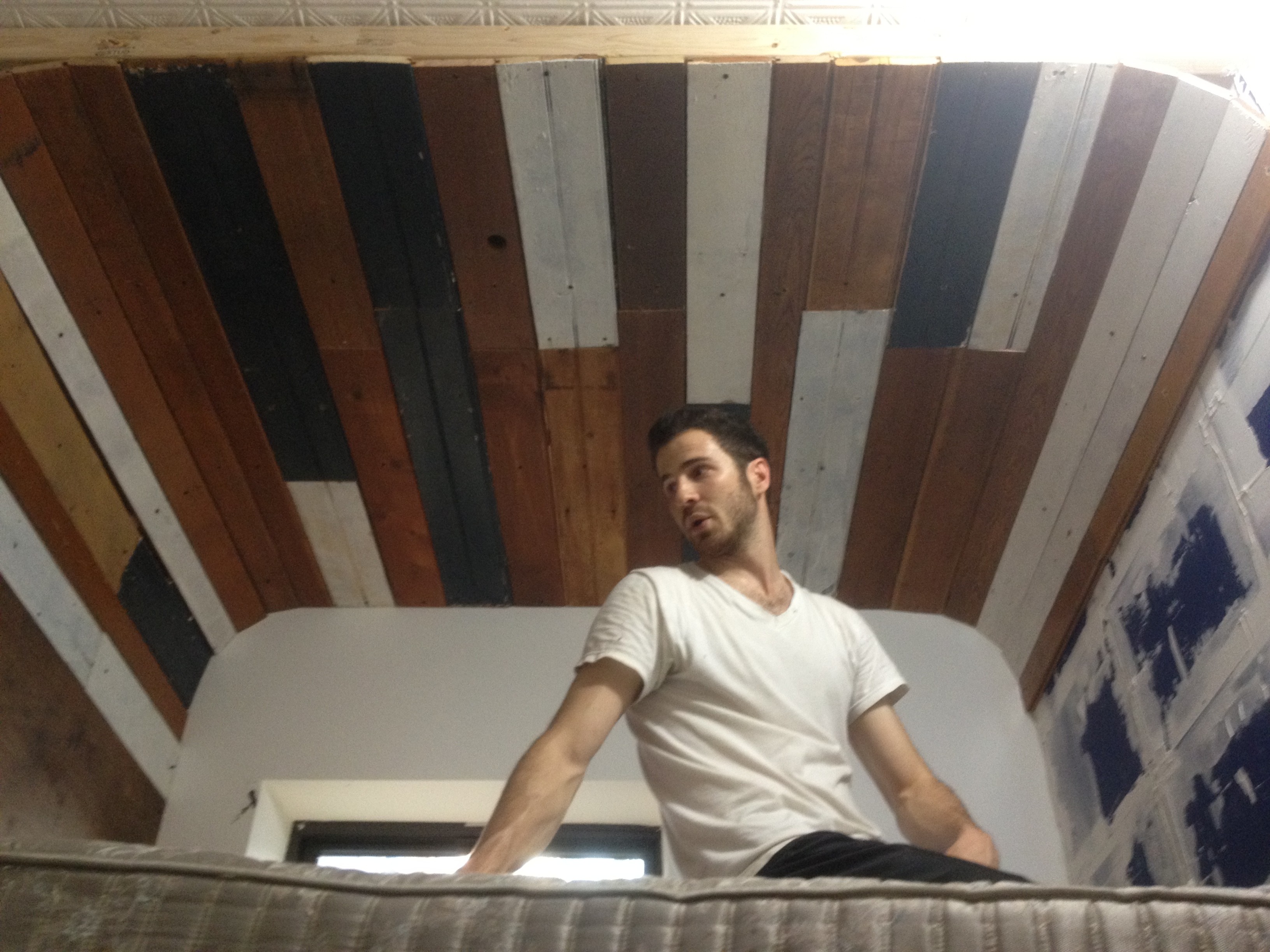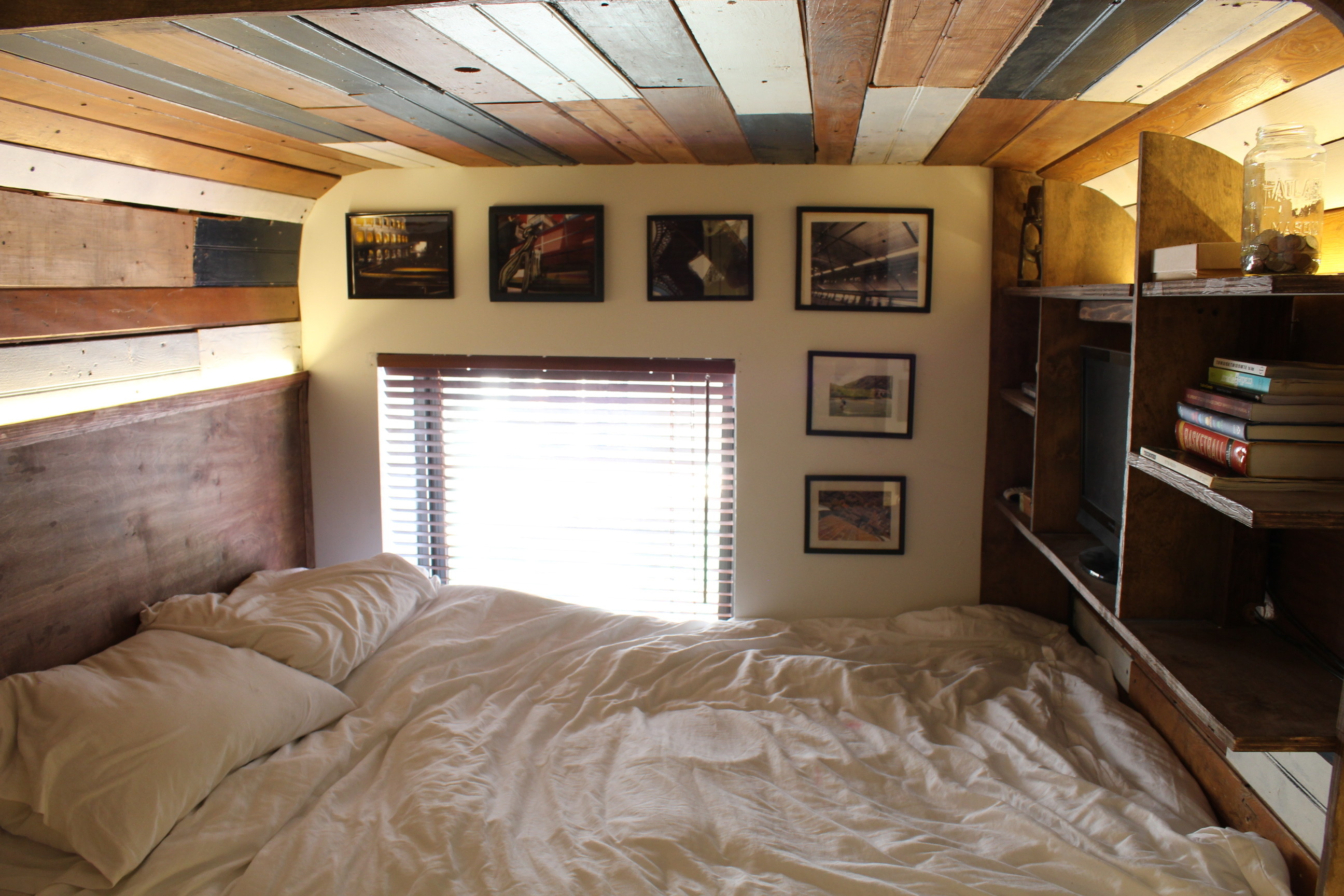 "Through careful thought, patience, planning, and dedication we managed to fit out each bedroom with not one, but three operable windows (one to the outside, two to the inside), a shelving unit, a small closet, dresser, stairs, a desk with storage and a desk lamp, a stool, and of course, our beds."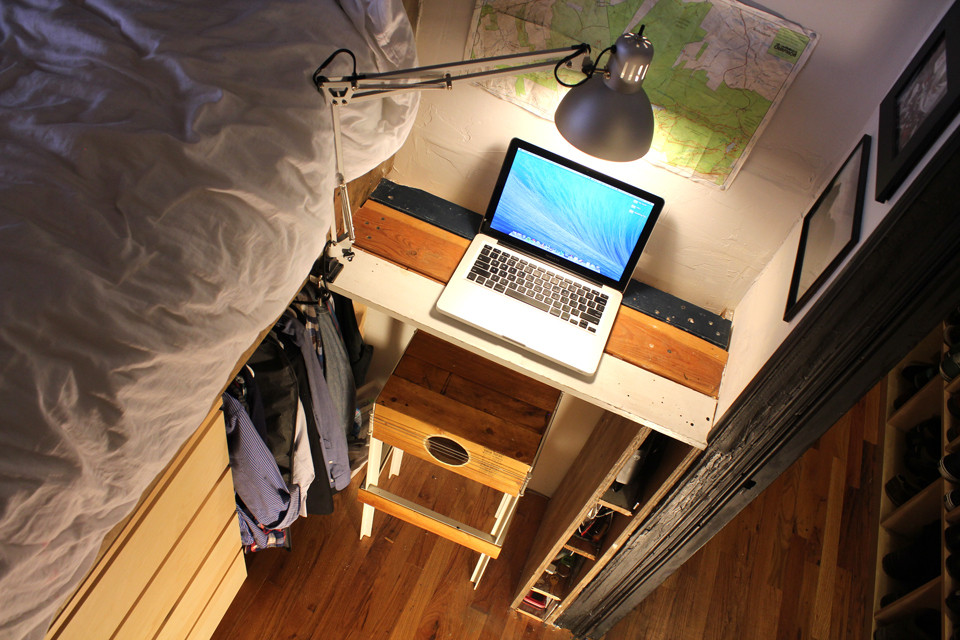 "Once the bedrooms were complete enough, we moved onto the kitchen. We took down the existing shelves, the mica countertops; we learned how to uninstall the sink basin and faucet. Later, we found ourselves cutting butcher block counter tops to just the right dimensions in order to fit a larger sink and industrial faucet, installing the old shelves at new heights, plus new stainless steel shelves and a custom dish drying rack that drips from the shelves down into the sink basin."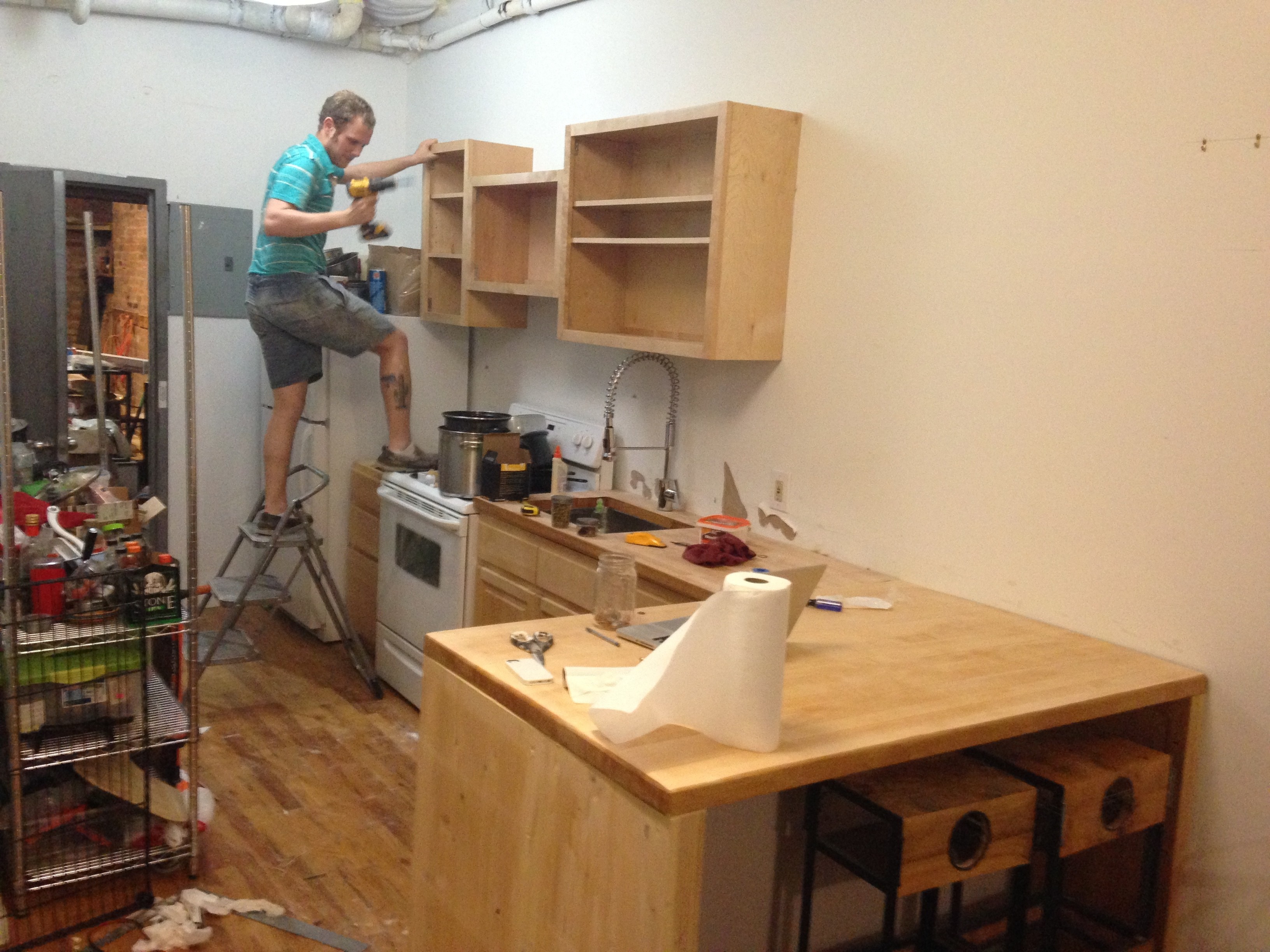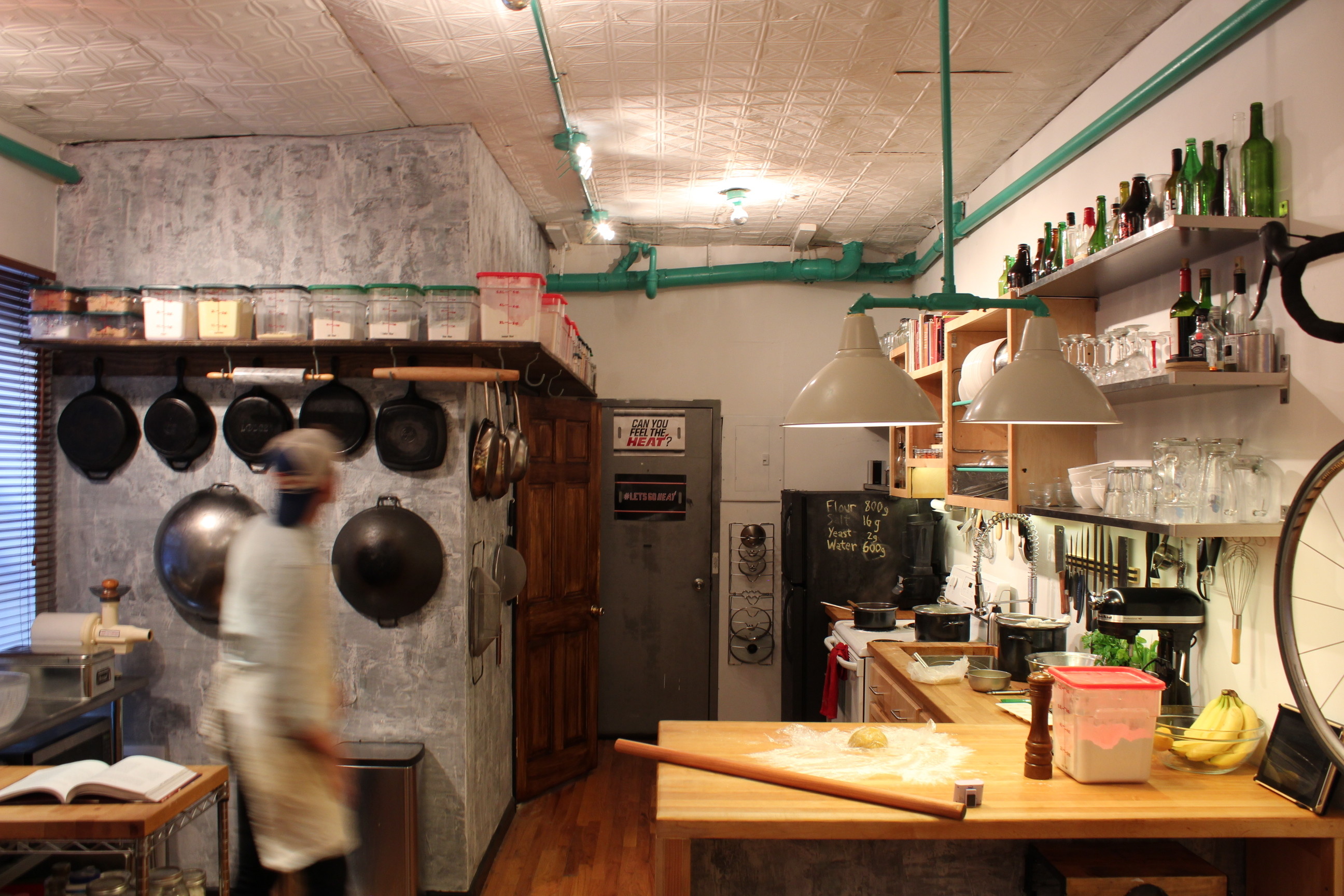 "As a result of us putting in all of the labor ourselves, and salvaging much of the material for the project we did the entire renovation for roughly one months rent each," Finkelman proudly adds.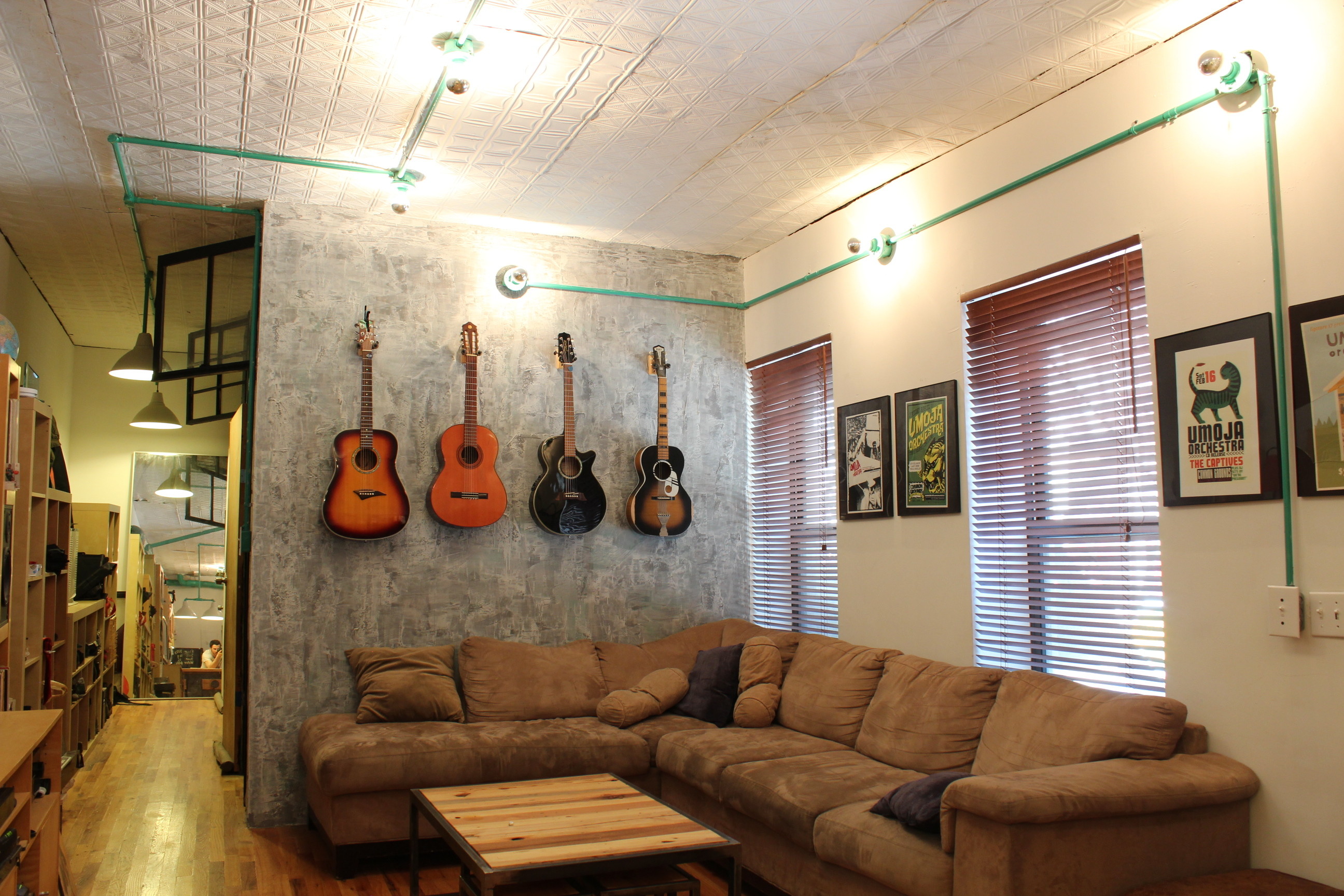 Are you an architect, designer or blogger and would like to get your work seen on HuffPost Home? Reach out to us at homesubmissions@huffingtonpost.com with the subject line "Project submission." (All PR pitches sent to this address will be ignored.)
Related