If you've ever felt that the cereal aisle doesn't offer enough choices, General Mills is here to ease your breakfast malaise with the release of its first all-new cereal in 15 years. The cereal maker, responsible for childhood favorites such as Trix and Lucky Charms, has created Tiny Toast to fill your next morning bowl.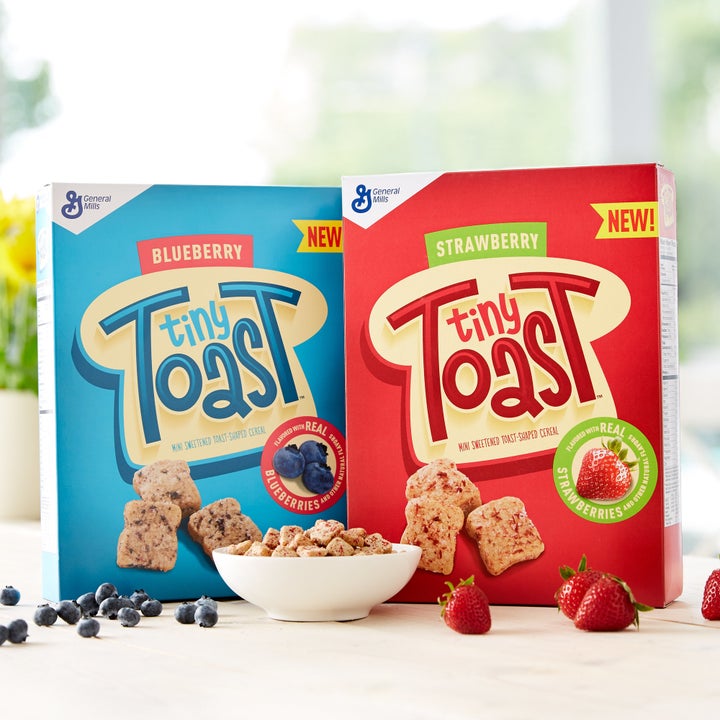 Apparently the drop in cereal sales over the past decade didn't discourage General Mills from investing in a new product, but rather encouraged them to shift their focus from colorful marshmallows -- the best part of any '90s breakfast -- to using real fruit to flavor their Strawberry and Blueberry Tiny Toast. In an effort to appeal to the more health-conscious consumer, the new cereal is also free of high fructose corn syrup and contains no artificial flavors or colors. But whether or not it will lure the granola munchers is still unknown.
The Tiny Toast website boasts that one serving of the cereal contains only 9 grams of sugar. To put that into perspective, it's the same amount as Cinnamon Toast Crunch, and one gram less than Lucky Charms (but without any of the beloved marshmallows). Chew on that.
One thing we can say with certainty, this new cereal is hoping to catch the attention of millennials -- the demographic cereal companies have the hardest time attracting. How? With GIFs, naturally.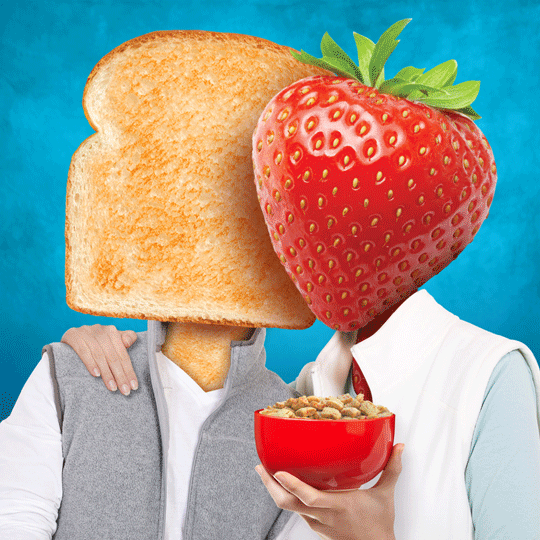 Would you eat Tiny Toast as part of your healthy breakfast? Let us know in the comments below.
Related
Before You Go
Granola Bar Recipes