A mini Yorkshire terrier from New Jersey is now the holder of a very big world record: world's smallest working dog.
By comparison, Lucy's job is not as dangerous, but it's just as important. She works as a therapy dog, through the Leashes of Love program, based in Cherry Hill, N.J.
The tiny terrier makes her rounds each week, visiting hospitals, nursing homes, and rehabilitation centers. She also works with children with disabilities, and troubled youth.
"Because she is so tiny, people are drawn to her -- she stops traffic," said Sally Leone Montufar, Lucy's owner, in an interview with NBC Philadelphia.
Lucy has been brightening up the days of those in need for about one year, but that almost didn't happen.
Montufar met Lucy when the Yorkie's previous owner was taking her to the animal shelter in a Juicy Couture dog carrier, according to the CourierPostOnline.com.
"(The designer tote bag) was very beautiful," she says, "and out came this peanut."
Montufar decided to give Lucy a home.
ANIMALS IN THE NEWS (Story continues below)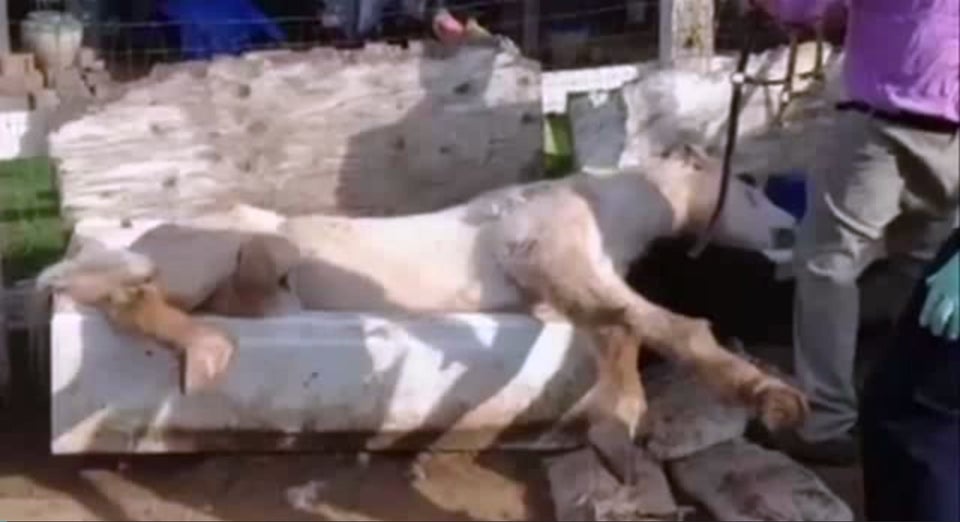 Animals In The News
"She was so pitiful and lethargic," Montufar told CourierPostOnline.com. "I couldn't leave her. I didn't know if I could save her or not. And, kind of as a mother would, I said I'm going to help this one. I'm not going to turn my back. The others looked pretty healthy, she didn't."
After Montufar brought Lucy back to health, she trained her to do therapy work. She visits hospitals, nursing homes and special schools, often wearing dresses and bonnets, ABCNews.go.com reported.
Although the Guinness honor is a big deal for little Lucy, Montufar can't help but worry her dog's fame came at the expense of Momo.
"I didn't want Lucy to unseat him because he's employed by the Japanese police as a search-and-rescue dog," she told the CourierPostOnline. "But she's a different kind of working dog."
Related
Popular in the Community