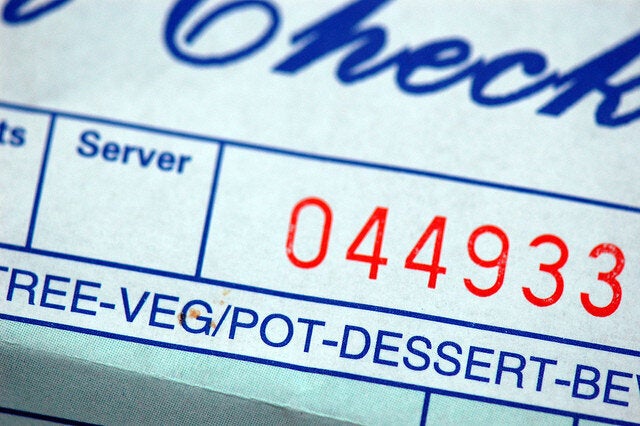 The Restaurant Opportunities Center (ROC), working in concert with other labor advocacy groups, released a report ("Tipped Over The Edge") this week on the state of women in the restaurant industry. The findings aren't encouraging. The report says that that women continue to face systematic discrimination in the industry -- and that they still make far less less money than their male counterparts.
The report explains that the federal subminimum wage -- the hourly base pay that tipped workers receive -- has been frozen at $2.13 since 1991. Seventy one percent of restaurant servers are female and, according to the report, they are paid 68 perfect of what male servers make. For that reason, "Tipped Over The Edge" recommends raising the tipped minimum wage to address both the inadequacy and inequity of pay for women. ROC and its co-authors suggest increasing the subminimum wage to $5.08 to reduce the gender wage equity gap.
Beyond lower pay, female restaurant workers are also subjected to sexual harassment. ROC surveyed 4,300 restaurant workers nationwide and found that more than 10 percent reported that they or a co-worker had experienced sexual harassment in their restaurant.
"Tipped Over The Edge" suggests eight policy recommendations that could alleviate financial burdens and allow more protection of female workers. They include: establish a national standard for sick days, support job-training programs and support further study on discrimination.