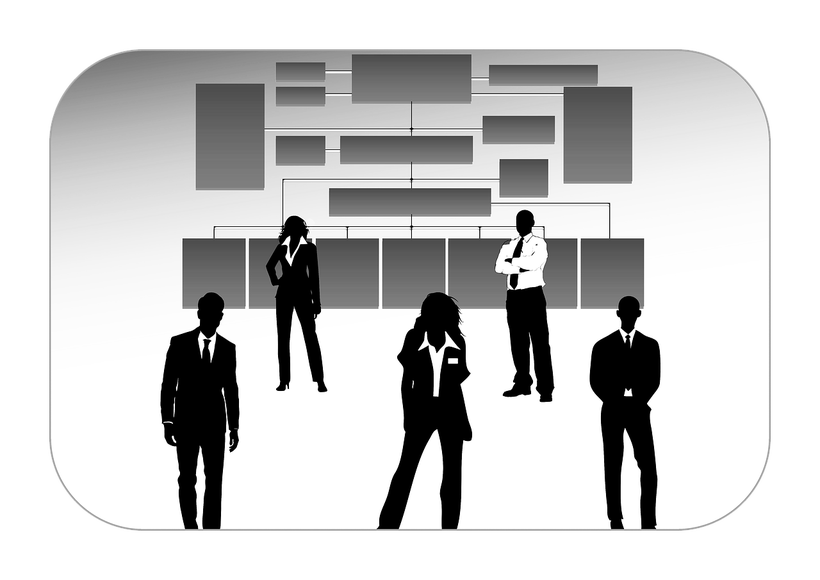 May is here! College graduates all across the world will be placing their tassels to the side. Every twenty-two year old is asking themselves the same question; what should I do next? According to a survey by Bentley University, millennials have different career goals than generations passed. "Only 13% of survey respondents said their career goal involves climbing the corporate ladder to become a CEO or president. By contrast, almost two-thirds (67%) of said their goal involves starting their own business." I remember my graduation like it was yesterday (10 years ago but who's counting). During my college years, I was able to retain a few local Boston musicians as clients. I caught the entrepreneur bug early. After I received my degree, I had a conflict; should I start my own business or work my way up the corporate ladder? In the end, I did take the corporate gig but eventually registered for my own LLC in New York City seven years later.
There is no right or wrong career path. College grads, listen up! If you find yourself in the same pickle after graduation, seek advice from the veterans.  I spoke to other successful entrepreneurs in various industries about their career journey and tips.
The saying is true. You will work harder if you actually enjoy what you do. Tara Foley, Founder & CEO Follain, agrees, "My advice would be to find an intersection of your genuine passion—and a genuine need. Sussing out an area that marries your talents with a real niche is key. Passion can carry you through a lot, inspiring you to push past obstacles and keep going. Also don't be afraid if you have to start from scratch in order find your "thing". As a public policy undergrad major I was on a different path - prepping for law school! - when I realized I was much better suited to build a health and wellness business. It was terrifying to completely change courses and start from scratch at the time but I'm so glad I stuck with it."
Be a Sponge (Listen & Absorb)
Nobody likes a know-it-all with no work experience. When you receive an opportunity to learn from veterans in the industry, it's important to stay humble and listen. I interviewed Cheryl Kaplan, Co-Founder & President M.Gemi, "Be a sponge. The key to success is finding a place, position, and peers who keep you learning. Actually talk to people; get your colleagues out of the office to really learn about their professional path and experiences. Is there a big project you're not involved in but interested in? Ask. Be curious. If you continue to listen, learn and ask questions you will always continue to grow. This advice is important no matter what position you have within an organization or what stage you are at in your career."
The Big Break (How to Start)
One of the biggest question from aspiring entrepreneurs is; How do I get my start? I spoke to Alyssa Rapp, Managing Partner of AJR Ventures and a Lecturer-in-Management at Stanford's Graduate School of Business, about the process, "If there is an idea that you have for a new business, time is yesterday to start putting the ideas in paper in a formal business plan. Such a plan includes the elevator pitch for the business, the big "problem" in the market that you're trying to solve, your unique solution, a competitive landscape and how you're uniquely different, your team of advisors and potential or actual hires (even if they are doing it all for "sweat equity" out of the gate!), your target customer, any protoypes/overview of your product itself, your financial projections, and your "end game" (what winning looks like). Whether your raise invested capital to start your business or simply use this process as a "framing" exercise, a business plan early on can help keep you "honest" as to what you're trying to accomplish and hold you accountable as to the milestones that you say you will accomplish."
Alyssa added, "Next steps are of course to discuss the idea with people in your trusted circle- other entrepreneurs, potential investors, etc., to "push back" on the idea, pressure test it- which will help you refine it further before you go to market."
The best time to take risks is when you're young. Use this time to really figure out what you want to do. Travel, volunteer for a charity, attend industry networking events to meet new people, etc. I chatted with fellow veteran Publicist Jamie Werner who further explained, "When you are young and just starting out, do not be afraid to take risks. You have less to lose when you are at the beginning of your career. Also, be open to constructive criticism and try not to take things so personally. Even though you are not in school, you are always learning."
There is a lot of pressure after college graduation. Yes, this is the time to figure out what you want to do with your life but you don't want to let this feeling drain you. I spoke with Nidhi Kapur, Founder & CEO of MAIDEN HOME about why "Me time" is essential for a balanced life, "As you build your professional career, remember to make time for your personal passions–you never know when one will blossom into an entrepreneurial opportunity! Before I started a company in the design space, I garnered business experience in a variety of other industries. Design was always a passion I cultivated outside of working hours. When I was finally ready to take the entrepreneurial leap, furniture and design was a natural landing pad. I loved the category, and I understood the customer and her pain points. My love of the space drives my passion for the business, and makes me a happier entrepreneur. Starting a company is a tough journey, full of challenges–I definitely recommend following your heart into a space you truly love!"
Jenny Miranda is the Founder & CEO of Jenny Miranda Public Relations, LLC (New York, NY). Add Jenny Miranda PR on social media for daily tips @JennyMariePR.
REAL LIFE. REAL NEWS. REAL VOICES.
Help us tell more of the stories that matter from voices that too often remain unheard.
This post was published on the now-closed HuffPost Contributor platform. Contributors control their own work and posted freely to our site. If you need to flag this entry as abusive,
send us an email
.