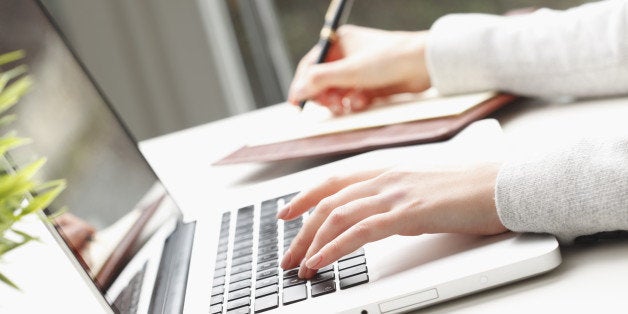 It was around a year ago that I was tasked with writing a 500 word piece on quite a boring topic. Little did I know that this task that I was dreading, would eventually change my life and be the catalyst for a career change.
I wrote the piece and it played on my mind how much I genuinely enjoyed creating a document that people would read. I had discovered the power of language and the power of the written word. It was at this time that I was due to start another job until I received a phone call saying that they could no longer take me on. I was devastated at first but soon realised that this was the perfect opportunity to attempt some more writing. After joining a freelance website, I was soon inundated with orders but more importantly, I had found something that I enjoyed doing.
Now, months later, I have over 80 '5 Star' reviews, have just finished setting up my own website (matthewcrawt.com) and am attempting to branch out on my own. Of course, it hasn't all been a success and I have struggled at times along the way. As a result, I wanted to share some tips that I have to help anyone who is just starting out. Don't get me wrong, I realise that after just one year, I am very much still a beginner but I want to help anyone who is considering the freelance writer life and share lessons that I have learned.
Nothing comes easy in this world and perhaps the hardest thing that I have had to get used to is self-discipline. If you want to make it as a freelance writer, you have to dedicate your time just as you would in any other job. At the beginning, I had given myself the title of 'freelance writer' and was waiting for people to come to me but it doesn't work like that.
As soon as I started to work a normal day (I would get up at 9, put on some smart clothes and then work until 5) and started to take a more pro-active approach, the work started to flow in. Don't give up before even trying; put the hours in and give it a really good go!
The freelance writing market is fiercely competitive so building relationships with clients is vital. I was once asked to write a 1000-word article and I thought it was a one-off. A week or so later, the client got back in contact and I eventually wrote over 70 articles, all of which were 1000 words. You have to treat every single job as important as the next as you never know what could be around the corner. If you do a small piece of work for someone, be polite and tell them to keep you in mind for future projects.
If you have never been one to spend time by yourself, now is the time to start; you will be working long days with no-one else nearby so you need to be comfortable in your own company. This never proved to be a problem for me because (as weird as it sounds) I have always been happy enough by myself but if you aren't, try listening to some music. It will be hard at first to get used to writing and listening to music at the same time but will help in the long run.
Differentiate Work From Home
If you are working from, it can be very easy to get one confused with the other and it is important to resolve this. For example, you shouldn't under any circumstances be working in your bedroom. In my opinion, it is important to keep your work life separated from home life just as you would in any other job. Similarly, set your work hours; if you have decided to work from 9-5, try not to ruin your sleep pattern by staying up late one evening as this will mess up your whole schedule. Once the clock hits five, forget about work until tomorrow morning.
There is no such thing as a 'perfect article' as I strongly believe that you could write the best thing you have ever written, cross the whole thing out and write something better. However, if someone offers you advice on how to improve your writing... take it. I have worked with a lot of clients who have vast experience in the industry so if they have a tip that will help me to improve my writing, I am going to apply that advice instantly. Don't be too proud and think that you are the finished article (pun intended).
These are the most important points that I struggled with when I first became a freelance writer but when you get these nailed down, you are putting yourself in a great position to be successful. If you do decide to make the jump to a self-employed freelance writer, I wish you the best of luck!
Popular in the Community