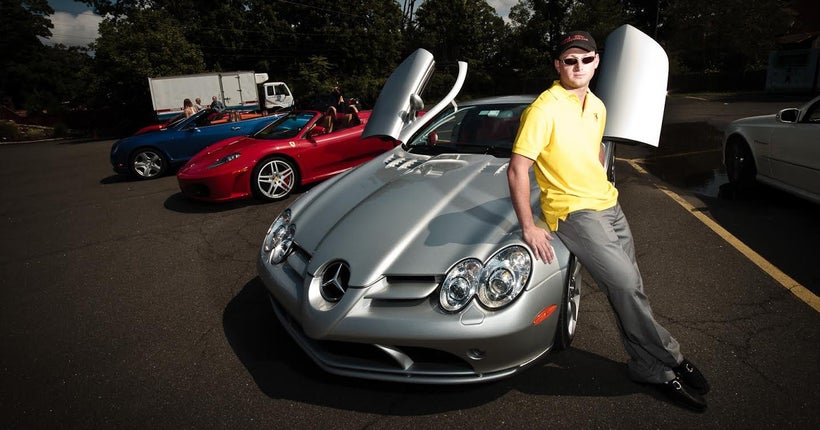 For most of us, purchasing an exotic car is the thing of daydreams and wishes. For others, buying their first (or third) exotic car is the punctuation point on a life well lived. But even if you have the means to purchase your first McLaren, you still need a gameplan. From selection and financing (if you need to) to insurance and purchasing having your strategy set will insure that you get the car of your dreams and don't bite off more than you can chew. I had a conversation with Ariel Avinari, owner of Exotic Car List and exotic car expert. He broke down how to best approach your exotic purchase.
While it's easy to dial in on the car you dreamed about since a child it's best to do your research. How do current owners rate their experience? How difficult is it to repair? Is there even a mechanic in your area qualified to touch your dream car? Having this information ahead of time will help you avoid buyers remorse and have a better understanding of what you are willing to spend. "You need to decide if you are purchasing an exotic car as an investment or a thrill" explains Avinari.
Speaking of what you are willing to spend, knowing what the market looks like for your dream car is an obvious step. Afterall, even the most financially well off want to be on the winning end of a sale. Purchase price aside, having a sense of what it actually costs to own your prospective new car. As Avinari puts it, "Stay within your budget, otherwise you may be forced to sell your exotic car quickly, which usually means at a lower price." Factors like insurance and maintenance should be considered along with the purchase price. If the car is being purchased to add to your collection you probably want to research resale value as well.
Know who you are buying from
Depending on where you live there can be dozens of dealers competing for your business, if you're looking at purchasing your car online the number of sellers is innumerable. Whether you are working with a brick and mortar dealership or one online reputation is everything. "Factory authorized dealers will charge a premium over your typical used car dealer, but usually that means the car has been serviced properly and that may eliminate some headaches down the road" explains Avinari. Be sure to look up reviews as well as grades from the Better Business Bureau where available. If at all possible talk directly to former customers.
Research the vehicle you are about to buy
Most reputable dealers will provide some sort of accident report be it from Carfax or another independent service. You will want to know about things like air bag deployment and flooding. If not request the VIN number so that you can do your own research. If possible arrange for a mechanic you trust to inspect the vehicle before purchase. As Avinari puts it, "Leave no stone unturned, check every website out there that sells exotic cars until you find the right deal."
According to Avinari, "Dealers are always looking to close a deal. Make a fair offer with the intention of leaving a deposit right away. That will show the dealer you are serious and allow them to offer you the best price." Thankfully it is now easier than ever to research median car prices online. Even with this it's always helpful to talk directly to dealers as different packages and upgrades can greatly affect pricing and may not always be reflected in online research. Typically there will be a bit more room for negotiation with an online dealer but even then be realist.
Ultimately, while the buying process isn't extremely different from other car purchases the amount of money involved requires that you are much more diligent with your search and purchase, especially if you are a collector looking to see your purchase appreciate in value. Crossing your t's and dotting your i's before spending six figures on your dream machine is an absolute must.
Calling all HuffPost superfans!
Sign up for membership to become a founding member and help shape HuffPost's next chapter
This post was published on the now-closed HuffPost Contributor platform. Contributors control their own work and posted freely to our site. If you need to flag this entry as abusive,
send us an email
.