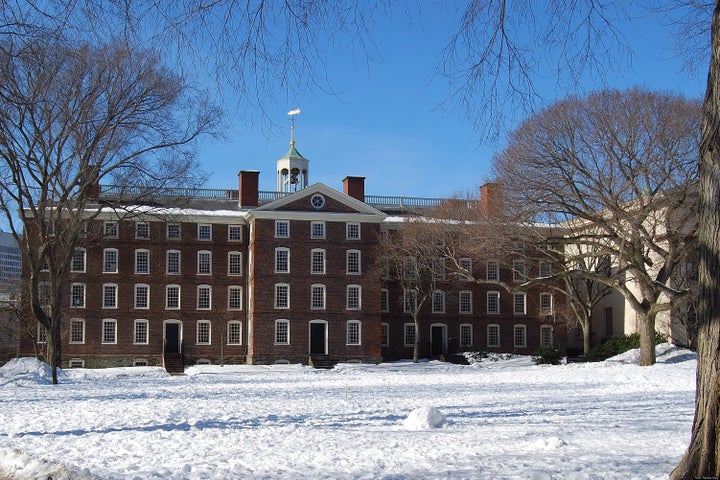 Deciding where to apply to college is one of the first, important decisions teenagers will ever make. While curriculum requirements control much of their high school experience, a college list is something over which students can have a lot of control.
What Is a College List?
A college list is composed of between eight and twelve schools that match students' GPAs and test scores, but also their intellectual, personal, social, financial needs and desires. It should also take into account college major and future career interests.
The Bottom Line
The goal in creating a college list is to identify colleges that are "best for you," not "best" according to other people's judgments or college rankings. Understand that a college's high ranking does not indicate that its educational opportunities and lifestyle are "right" for any particular student.
How in the World Do Students Come Up With a Good College List?
Many students feel totally unprepared for developing a college list, let alone a good one. That is not so surprising, since they have never done anything like this before. To be prepared, here is a step-by-step process for students to follow:
1. First, determine what you want in a college. Ask yourself if you want to be close or far away from home, would like a large or small school, have access to professors, and what kind of people you want to be around.
2. Second, using your information from the College Selection Questionnaire, go to big future College Search, College Board's useful, new college search program that will generate a number of colleges for you to consider. Once you have that list, add to it any other colleges in which you are already interested.
3. With the preliminary list of colleges in hand, the next step is to research the schools. You can read about colleges in books such as The Fiske Guide, The Insider's Guide, and Colleges that Change Lives or on Internet guides such as www.unigo.com and www.thecollegeprowler.com. It is also useful to visit each college's respective website.
If you purchase a hard copy book, read about the colleges on your list, identifying important information by highlighting what you like about each college in one color (e.g., green) and what you don't in another color (e.g, orange).
As you peruse the Unigo, College Prowler or college sites, write down what attracts you and doesn't about each school in the Notes section of your smart phone or in a notebook.
adMISSION POSSIBLE ® Tip: These highlights and notes will not only help you become informed about different schools, they will also be useful when you complete college application questions that ask, "Why do you want to go to our college?"
4. Next, show the preliminary list to your high school counselor, teachers, parents and trusted friends and ask for their recommendations about colleges. Be sure to tell them what you're looking for. If any suggestions seem enticing, then add them to your list.
As you research colleges, it will become increasingly clear which schools appeal to you based on what you read and hear. Keep schools that fit you on your list and eliminate those that don't. The summer before your senior year, narrow down the list to 15 to 20 schools.
5. If you can, visit colleges on your list. There is no better way of knowing if a specific college "fits" you than by seeing it yourself. College visits are also a useful way of showing colleges your interest in them and meeting admissions officers.
6. Go to the Financial Aid Calculator (aka, Net Price Calculator) for every school on your list to see what it says about your potential for receiving aid. FinAid.org is a highly respected financial aid resource that explains everything you need to know about calculators and other financial aid issues.
7. Once you have done your due diligence, it's time to cut your list down to eight to 12 colleges. One way of selecting the schools you like best is to rate them on a scale from one (equals NO) to 10 (equals YES, YES, YES!). Remember, there are many high quality colleges to which you can apply, regardless of your GPA and test scores.
adMISSION POSSIBLE® Tip: The better you are at finding colleges that match you, the more likely it is you will be accepted by those colleges.
Support HuffPost
The Stakes Have Never Been Higher
Related
Popular in the Community