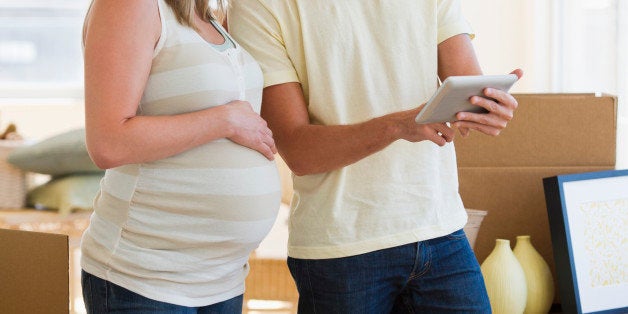 Sometimes, I find it useful to share questions I've received in my parent coaching practice with a broader group of followers. Today, I share some advice that I gave to a client who was in the process of moving her family.
Question: When you move to a new house, are there things you can immediately do to make yourself feel more psychologically comfortable in the new space (unpack favorite items from home, family photos, etc)? I'm looking for whatever parenting advice you can provide!
Tammy's Answer: I recommend getting a floor plan of the house beforehand and lay out the furniture and figure out exactly where you would like to put things.
Unpack with a plan - certain rooms first (e.g., the kids' bedrooms so there is a calm and comfortable place to rest during the move).
When unpacking, finish a whole room before moving on to the next one so that you can work in order that fits your needs (e.g., if you have guest room that won't be used immediately, don't waste any hours or energy on this right away).
Question: Many pregnant women have the "nesting instinct" and want to feel totally in control and prepared. Women who are relocating during this time have to let go of this, to some degree. Any way they can more easily do that?
Tammy's Answer: In some ways it is a positive because they can "create the vision" of perfect new nest. They can begin from scratch and create the home that now serves "family."
Take time study the house and floor plan.
Make a list of "benefits of the layout of our old house" "negatives of the layout of our old house" What worked? What did not work? Use this to create the perfect vision of the new house.
Emotionally it will really feel as if the family is all moving together into a new place instead of the baby just entering a environment of the couple. This can be a very rewarding and comforting situation for everyone.
I also like to help women look at the stress created by moving while pregnant as a potential positive. Is there any way that the stress of this situation might better prepare a mom-to-be for the inevitable stress of parenthood? I think so.
I find lots of parallels - for example, needing to manage various items all at once: turning on the cable, setting up the phone, establishing accounts with the utilities - this will help new moms learn to juggle different items that simultaneously need her attention.
A move that happens at the same time as a baby arrives is not optimal...but many things in life (particularly for moms) do not happen in a perfect rational order. Dealing with the stress of the move while being pregnant forces a new mom to "adapt to situations that are out of control" - it's a great learning environment.
I also recommend creating a "Move Binder" - this can be done on paper or electronically in note-taking software like Evernote. This will have lists, phone numbers, timelines and other pertinent information for the move. This is quite similar to the concept of the "Newborn Binder" (which I strongly advocate), that has lists, phone numbers for doctors, play dates, etc. and also contains schedules of feeding, sleeping play.