Now more than ever, it is important that we strive to gain and maintain work-life balance. According to one study, 52 percent of employees say that job demands interfere with family or home responsibilities, while 43 percent say that home and family responsibilities interfere with job performance. These statistics show just how overworked people are, especially when they feel as if their home life is interfering with their work.
As a psychologist, I see it as a stress cycle. The stress at work causes stress at home, and then the stress of neglecting home affects the person's work performance and further increases their stress at work. In this economy, people are working around the clock so it appears that personal things (that they should be able to do) seem to interfere with their job performance.
Right now some people have the responsibilities of 2-3 different roles. Their job day starts earlier and ends later, and everyone has one, if not two cell phones. People are working so much that they don't have the time and energy to maintain work-life balance and healthy relationships.
When things get out of balance and their personal relationship becomes stressed, that stress will seep into their work life. It seems that personal responsibilities are impinging upon work because work has become so demanding that it prevents people from getting home early to spend time with family or from having time during the day to call their significant other.
It is really important to maintain work-life balance, and to make sure that you don't bring the stress of work home and allow it to sabotage the potentially positive time you should be spending at home with your family. You may feel like coming home and venting for hours, but that will probably just make things worse.
Here are seven tips for ways to keep the stress of work out of your home life: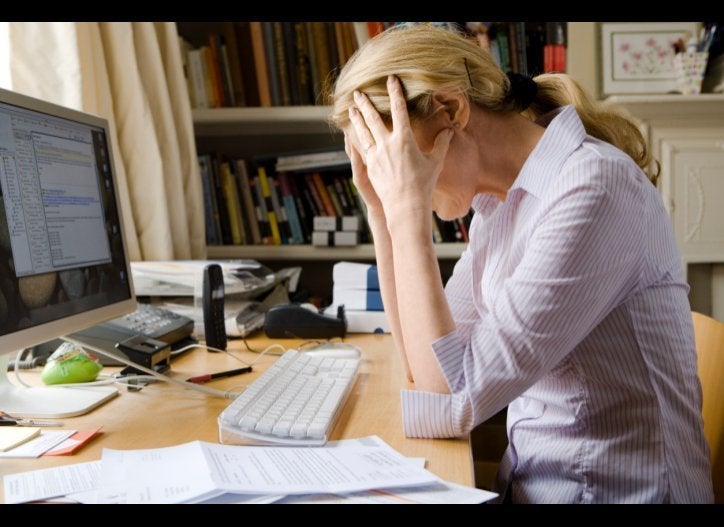 7 Tips for Managing Work Stress When You Get Home
I recently discussed this topic on the CBS Early Show. Check out the video:
© 2011 Dr. Michelle Callahan
Support HuffPost
A No-B.S. Guide To Life
Related
Popular in the Community