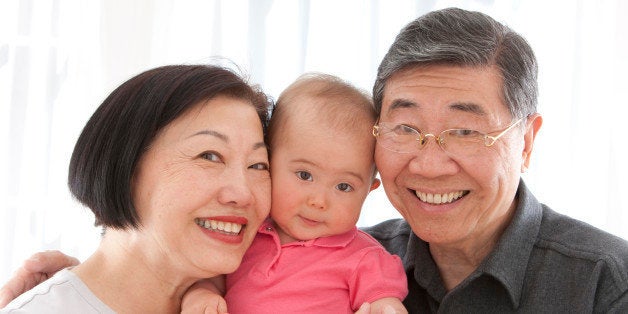 Yippee! The baby is here. And that probably means you'll be spending as much time as you can with your new grandchild at your house. Translation: You need stuff for the baby at your house so your kids don't have to lug the baby's gear back and forth. (Trust us, it's worth the expense.) The array of baby products to buy is dizzying, so we've cut through to give you the only seven essentials you'll definitely need. And if you're a long-distance grandparent, consider borrowing these items from friends before your grandchild visits.
You also might want to consider...
A car seat - Simply put: Installing them and de-installing them is a bear of a project. You need to make sure they are super-secure, which can take a lot of time and sweat. If you'll br driving the baby around a lot, it's worth it to invest in one. Before you choose a car seat, check out Consumer Reports Car Seat Buying Guide.
Bottles/sippy cups - Ask the parents which brand they use, since babies are often very particular about their bottles and cups, then keep a few in your house in case the parents forget to bring them.
A rocking chair - Yes, it's a big expense, but babies do love motion, and holding a baby and rocking him to sleep is what it's all about. You'll be glad you have it. And then when they're too big to be rocked, you can donate it to another new grandparent.
REAL LIFE. REAL NEWS. REAL VOICES.
Help us tell more of the stories that matter from voices that too often remain unheard.
BEFORE YOU GO
PHOTO GALLERY
Books For Grandparents