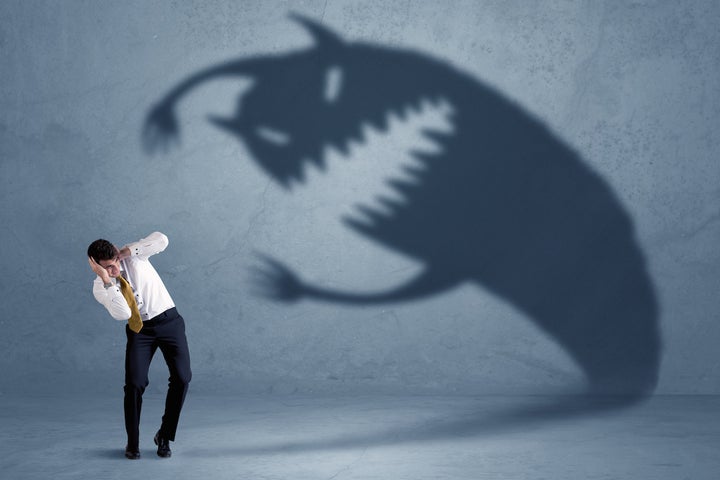 Starting a business can be scary. It requires a lot of hard work and offers no guarantees of success. Not everyone has the daring to venture down that path and take on the risks. But entrepreneurship also offers immense opportunities that are well worth the frightening prospect of facing your fears.
In the "spirit" of Halloween, let's take a closer look at what aspects of starting a business often spook many want-to-be entrepreneurs.
Four Common Business Fears and How to Overcome Them
1. Not Knowing Where to Begin
What first steps should you take to launch your business, and where do you go from there? The to-dos involved can be overwhelming; the short list includes choosing a business entity type, doing competitive research, writing a business plan, selecting vendors, developing a marketing plan, establishing sales channels, purchasing inventory, and more. It's understandable why this may be a stumbling block. Fortunately, though, free resources exist to provide guidance and help you step through the process. You'll find a wealth of information on the U.S. Small Business Administration (SBA) website. SCORE, a non-profit organization with over 300 chapters nationwide, has loads of insight on its website, too. SCORE also offers free face-to-face and email mentoring to aspiring entrepreneurs and existing business owners.
Fear of not making a go of it financially is another reason many want-to-be entrepreneurs fail to launch. Every new business requires some degree of startup capital and success is uncertain. To help ensure money problems won't haunt you, I advise you to carefully consider how much money you'll need to start your business and keep it going. Conduct research and develop realistic financial projections to assess whether you'll have enough money to grow and sustain your business and cover your personal costs of living. If you're not particularly adept at crunching numbers, enlist the help of someone who has that expertise
3. The Challenge of Maintaining Home-Work Balance
With a husband and four children, I can tell you finding the time to tend to business and personal endeavors with equal energy is not always easy—even when you have a carefully orchestrated schedule. Surprises can pop up in either realm and derail your plans. While you can't completely eliminate the element of surprise, you can help avoid some chaos by setting expectations with family members and loved ones, so they realize you may need to put in extra hours as you're ramping up your business. Likewise, set boundaries professionally, so you're not at the beck and call of your business 24/7. I strongly advocate carving out personal time for destressing and spending quality moments with those you love. Taking breaks can help rejuvenate your creativity and boost your business productivity.
4. Lack of Self-confidence in Leadership Ability
Going from someone else's employee to the boss may come with some self-doubts. Relax, that's natural! Not all leaders are born that way. Fortunately, you can develop and hone your leadership skills when you have a willingness to learn and adapt. You can work on your leadership prowess by finding some helpful blogs, podcasts, webinars, and other leadership development resources online.
No one likes to get knocked down or fall short. But being in business is risky territory. Success does not happen overnight, and there is no elevator to success. There are many big steps—and smaller steps in between those steps—and sometimes you will fall. The important thing is that you learn from the hard lessons. I have failed many times as I have started my businesses and tried new initiatives. I expect I will probably fail on many more occasions in the future, too. And that's OK, because each failure leads to new knowledge. As a business owner, I'm neither done failing nor succeeding.
Find the Courage to Pursue Your Entrepreneurial Dream
Although you may be shaking in your shoes at the thought of taking the leap to start your business, realize many successful business owners have walked that same path. Launching a business requires courage. But if you set forth on the journey as an informed and well-prepared entrepreneur, you'll have less to fear and more to celebrate.