Repaying medical school loans can be a long and tedious process, but if you are proactive about your loans you can save thousands of dollars over the course of your repayment. Here are some tips we have gathered at Credible to help you save on your student loans.
Forbearance For Residents
During your residency, some loans offer you the option to defer payments until you become an attending physician. If at all possible, however, try to avoid this situation. Forbearance might save you from making monthly payments during the years of heavy call, but accumulating interest can add thousands of dollars to your overall debt burden.
Under Income Based Repayment (IBR) the federal government allows you to make loan payments based on your income level. For those with financial hardship (most residents qualify), you can make payments of 10-15 percent of your income depending on when you borrowed.
So even if with a low residency salary, you can still make some payments. Additionally, a partial interest subsidy is available for the first three years which means less interest accumulation.
Public Service Loan Forgiveness
Only Direct Loans are eligible here, but if you consolidate your loans into a Direct Consolidation Loan you might be eligible for Public Service Loan Forgiveness (PSLF). The qualified repayment plans for PSLF are:
Standard Repayment
Income-Based Repayment
Pay As You Earn Repayment
Income-Contingent Repayment
You must also be working for a qualified employer, such as:
Federal, state, and local government agencies
Nonprofit organizations
Income-Driven Repayment Can Wipe Out Big Chunks Of Debt
Under the IBR and PSLF programs there are ways to receive federal loan forgiveness. For example, with PSLF the terms state that if you make 120 qualifying payments, whatever debt you have left over is forgiven. You have to pay tax on this amount, but the overall savings could be huge. These payments are based on a percentage of your income, so for those looking at many years of training this could be a great option.
According to Medical Economics, if a physician has eight years of training, he or she will pay 96 of the 120 payments before annual income increases significantly. Once income has increased, monthly payments increase as well. However, these are "capped" at the equivalent of a 10-year-level repayment note.
Since there could be significant amounts of interest still to be paid, this doctor could be due for more than 80% of loans forgiven by the federal government.
The proven method of refinancing loans could also translate into substantial savings. This holds true especially if you had to take out private loans or if you're already in practice and don't qualify for IBR or PSLF. Just like refinancing your mortgage, you can often find better rates on your medical school loans.
You will most likely not be asked to provide collateral for a loan and therefore will not have to use your private proactive or medial equipment as collateral. Refinancing lenders will focus on your monthly debt as a fraction of your monthly income as well as your credit score to determine your eligibility for a loan. Doctors are great candidate for refinancing as salaries for physicians are much higher compared to most professions.
The best time to refinance depends mostly on interest rates, so it pays to follow these. However, you can make a refinancing inquiry at any time to see if a better rate is available.
No matter what your situation, it pays to look into your options for paying off medical school debt. Who knows? You might end up saving tens of thousands of dollars.
If you are interested in refinancing your medical school loans or learning more about your repayment options, visit Credible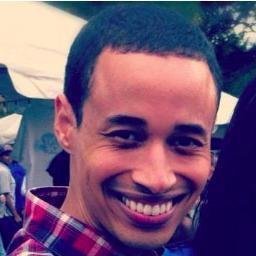 People Who Paid Off Their Student Debt Super Fast