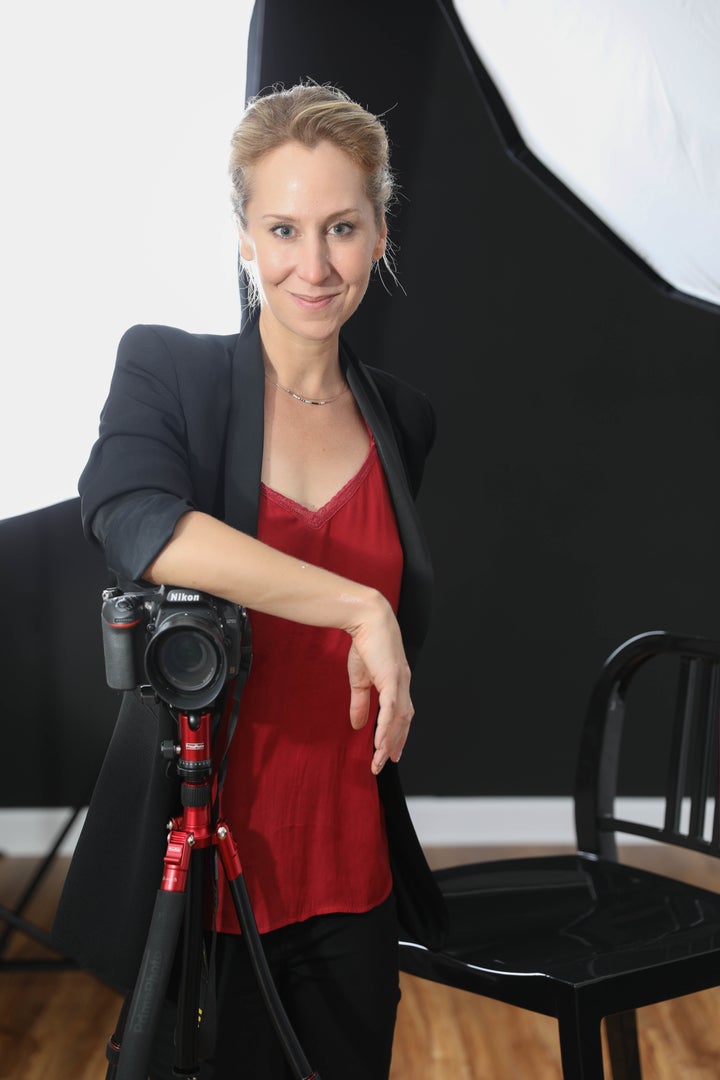 One fundamental practice in coaching is helping individuals get clear about what it is that they actually want—past all the noise and details, what is the basic desire?
If you're wondering how an aspiring 19-year-old dancer turned costumer (we're talking films like Elf, Inglorious Bastards, Twilight Eclipse, X-Men, Fantastic Four, and I, Robot to name a few) ended up becoming one of the top portrait photographers in Washington, DC, then this story is about to shed some light for you on the advantages of flexibility.
We all have goals and dreams. Maybe your goal is a six-figure income or founding your own business. However big or small, that vision boils down to something very basic. All those monetary, material, and worth-based goals are rooted in something much deeper, whether it be freedom, feeling valuable and secure, connection, happiness and satisfaction with life, etc.
However, the process doesn't stop with distilling your why. In the formula of success, the asset of flexibility goes hand it hand with clarity around your goals (and it is an asset that is often overlooked). Why is flexibility so important? Because many more possibilities exist in life than our subjective minds can comprehend, so it is important to keep readjusting when a certain door seems to close and new opportunities surface. Sometimes satisfaction, joy, and success—whatever your basic vision is—come from somewhere we never would have planned on looking!
Real life examples provide an excellent way to dive in and grasp a lesson like this, which is why I am thrilled to have the privilege of featuring an amazing portrait photographer who paved her own road to success and reached her unbounded potential with flexibility and hard work.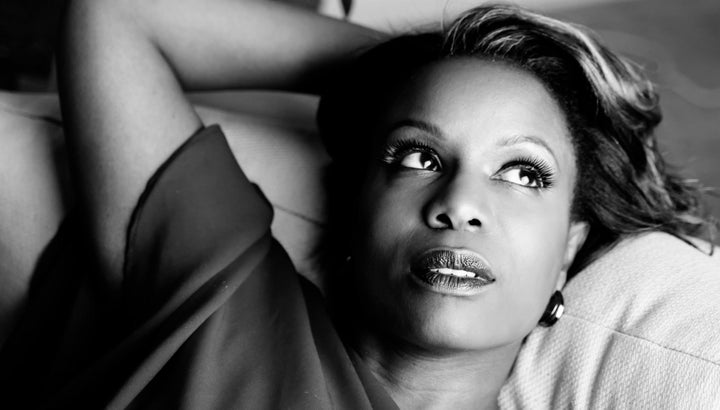 Meet Tina Krohn, born in Toronto, Canada, and raised in Germany where she was drawn to the performing arts during childhood. In pursuit of this interest, she studied dance at the prestigious Stage School of Music and Drama in Hamburg, Germany, after which she made the bold decision at nineteen years of age to move to New York City by herself to further her studies at the Broadway Dance Center. This decision was simple for her—she knew that she had to train with the best to become the best, so that is what she set out to do.
In New York, Tina did find herself surrounded by the best of the best, yet she had a gradual and humbling realization: she was very tall, and this physical limitation stopped her from reaching the level of pure excellence that she needed in order to achieve the level of success she envisioned as a dancer.
Tina decided to move from New York to Los Angeles where she knew that many more opportunities existed for dancers to be featured in music videos and other performances. There she met and started dating the actor Winston Rekert, who traveled frequently to and from Vancouver for his work in film. During their travels together, both of them fell in love with Vancouver, so they made the decision to move there together although Tina knew that she could not make a living as a dancer in Vancouver.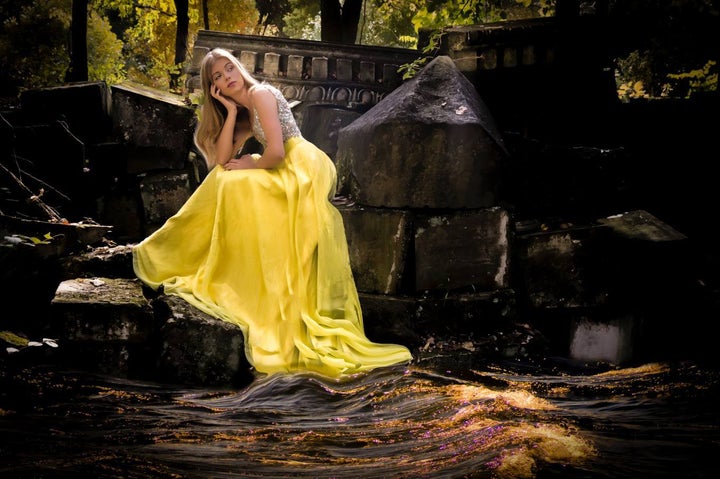 Instead of blaming her physical limitations for the "failure" of her dream, she chose another path toward working in film and began studying fashion design at the Blanche MacDonald Institute of Applied Design. Just one year after concluding her studies, she started work as a costumer on her first film, Elf, which was assumed to be a low-profile movie. As we all know, the film turned out to be a timeless hit, and Tina went on to work as a costumer in the film industry for ten years all over the world.
Tina's work in film did not spark the vast passion that dance had ignited in her heart, but she assumed that she would never find that much passion for any other profession. For her, the transition away from dance was personal—she had that passion, but she also wanted a steady paycheck, wanted the freedom for her relationship to work, wanted a lifestyle that dance could not give to her... She recognized her dreams, but she also had the flexibility to change the details when she realized her initial plan was not the path to creating the life she actually wanted to live.
She eventually came to a crossroads again when she grew weary of the long hours and hectic lifestyle of working on movie sets all over the world. At this point, a completely unplanned path started to unfold when she shifted her free-time focus to another hobby she loved—photography. She had always enjoyed being behind her camera, but one day while working on a film set she decided to make the James Bond bad-boy Mads Mikkelsen her experiment. She became his shadow and started following him around religiously. He couldn't help noticing what she was up to, and as it turned out, he was extremely supportive about Tina following him around and shooting him in every weird situation imaginable.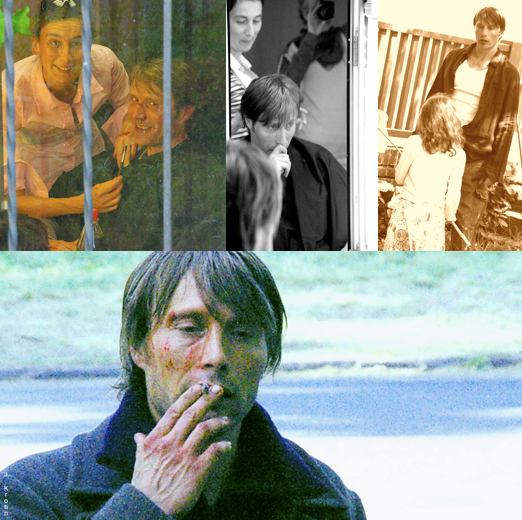 This seemingly trivial hobby turned out to be something way bigger than she could have planned it to be. A pleasant surprise was waiting for Tina when she realized that suddenly she felt the joy of passion igniting once again in her heart.
She decided to take this as her sign for exiting the film industry and moved to Washington, DC to work for the documentary firm Story House Productions. This choice led her to where she is now—one of the top photographers/photojournalists in DC working with high profile clients, media outlets, and other companies.
Tina had started out with big dreams of being a dancer, but she ended up as a photographer. Did she fail at her dream? Absolutely not. Did she get lucky? No, she created her own luck by being willing to take huge leaps of faith in service of her dreams. Even though she had never envisioned the specific details of where her journey ended up leading, her ability to shift her dreams and be flexible brought her to exactly where she always wanted to be—at a place where she wakes up every day loving her job, loving her life, and feeling blessed and free in every way.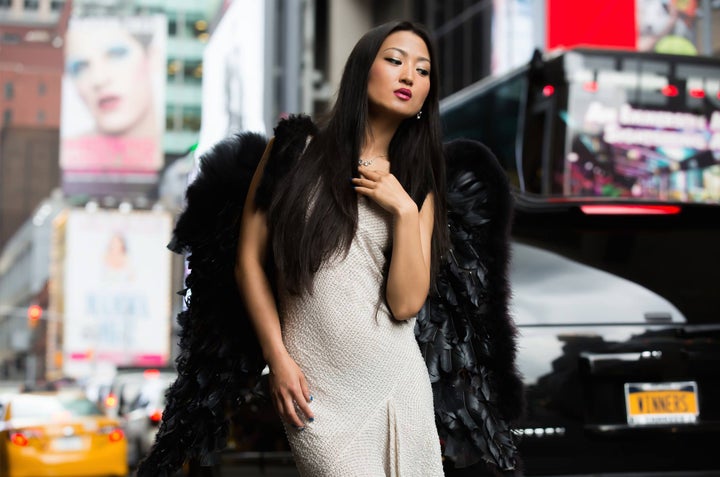 There is so much value that can be taken away from Tina's story. First, if you are a photographer, she has some business-changing insight and value for you:
Do a ton of homework around clients to express what they do and how they feel rather than just focusing on the technical aspect of your work. Connect with your subject, no matter how high their celebrity status is.
It's all about building an atmosphere for these high profile persons to be free to express themselves completely. Make people comfortable with you, be genuine, welcoming, and down to earth. Providing this platform will encourage your clients to be themselves in front of the camera, which will tremendously impact the photographs.
Also, I never understood the concept of "stars" or treating people differently. Every person is equal, and I treat everyone in front of my lens with the same care and respect. Having this attitude will help you to relax and be yourself with high profile clients. Preparation for each shoot is huge—new photographers often underestimate the value of doing homework in advance. It is crucial to have a clear concept beforehand about the client, the lighting, the location, how you want to portray them etc. There will be enough unforeseen aspects during the shoot, do your homework for the rest.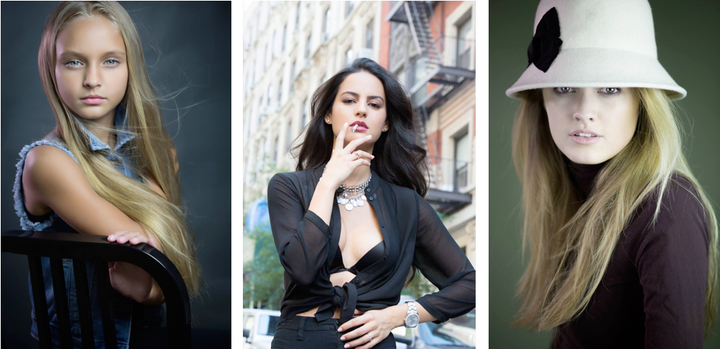 So why is Tina so successful as a photographer?
The answer is complicated yet simple. First she is doing something that she loves to do.
Secondly, she utilizes every skill from her performance and film background and combines them with her learned technical skills as a photographer. "With one slight adjustment in posture, lighting, setting—all the minute details—you can visually communicate an entirely different mood and perspective of a person."
Thirdly, she works extremely hard. Yes, she has the natural talent and the learned skills of her profession, but what makes her excellence is her work ethic. She keeps a continual and consistent study schedule to stay on top of the constantly changing technology of the photography world. And finally, she listens to her intuition and follows where it's leads, disregarding the obstacles or discomfort that are part of the deal. Even when she endured the tragic loss of both her father and her former boyfriend Winston to cancer within a few years, she took the time she needed to sit back and recover from such a hard blow. But, when she felt the wind of ambition pushing her forward once again, she gathered her strength and picked up her dreams where she left off. Circumstances can always have the power to stop you in your tracks, but you always have the power to choose to move forward.
Maybe you don't have the same background or experience that Tina has to pour into her shooting skills, but the point is that—whatever your profession, whatever your dream—you must choose to take every step of your journey as an opportunity to learn and grow and apply it in the direction of your dreams. For example, Tina always considered herself not the most technical person. Did this stop her from becoming an extremely skilled "techie" as a photographer? No!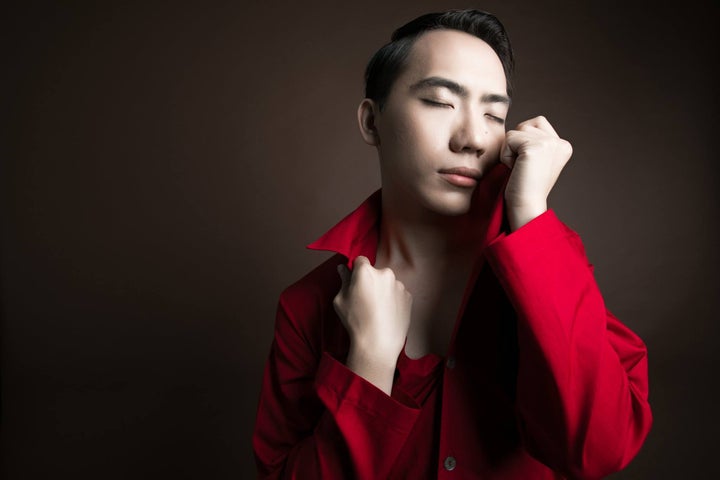 Did you flip hamburgers to get through college? Did you work in entry-level sales and knock on door after door? What are the people skills you've learned? What is the work ethic you've learned? What are the life skills that you've learned? What are you telling yourself you "can't" do or you're "not good enough" at to be a success?
In Tina's words, "It's all about it being a good fit for what you love. You find that passion and then have to be willing to work HARD! Be reliable, be professional, be prepared, be present."
Be honest with yourself. Are you putting the necessary time and efforts into building the experience, skill set, and reputation that you need to have success in your dreams? "The biggest and most frustrating mistake you can make is to expect big results before your work has begun."
Are you doing something that you love, that you are willing to work for, and that you possess the basic natural abilities for? If you are struggling to find your passion, be aware of those things that others notice about you and praise you for, especially when it's coming from someone who is critical and not overly complimenting. For example, Tina's parents were not big on praise, so it really stood out to her as a child when her dad pointed out that she was good at photography and should stick with it. Pretty cool, huh?
Whatever your goals and your dreams are, you can reach them. It boils down to honoring your commitment and being willing to keep moving forward with curiosity and openness to what life has in store for you!
In what areas of your life right now could flexibility help you to keep moving forward toward your dreams?
Catherine A. Wood is the Founder and Head Coach of Unbounded Potential, a personal coaching firm dedicated to helping high performance individuals who are committed to making a big impact in the world. She helps them fall in love with themselves first so they can take bolder actions, push past their fears, and get bigger results in the direction of their dreams. A visionary, entrepreneur and world traveler, clients have referred to her as a guardian angel for their dreams. You can learn more about Catherine and what she offers by visiting her Online, on Instagram, on Facebook, or by signing up for her newsletter and grabbing her Unbounded Potential manifesto.
Related
Popular in the Community