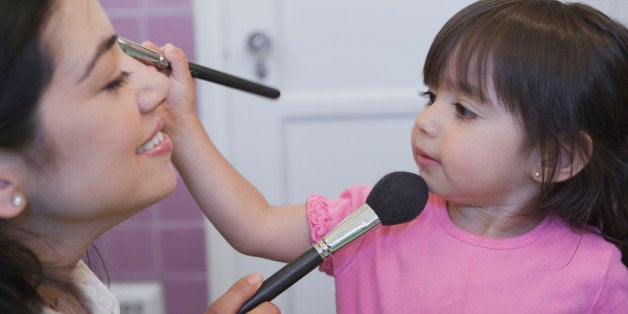 No matter how wonderful your nanny is or how dedicated she is to your children, there may come a time when she's feeling a little burned out on the job. As you know, caring for a child's daily needs is tough work, and as with any job, over time, the demands can take their toll. Nanny burnout can ultimately lead to your nanny's exit, either because she quits or because you feel she's no longer right for the job. What's more, it likely means that your children are not receiving the best possible care.
You can help keep your beloved nanny from reaching the point of no return by recognizing the signs of burnout and taking steps to keep her and your family happy with the care she provides.
Possible Warning Signs of Nanny Burnout
While it may be that your dear nanny is just having a bad day or struggling with a personal issue, these warning signs could also signal that she could use a break:
1. Behavioral Changes
Your nanny appears as though she's lost interest in the kids she cares for or in the job requirements. She's regularly irritable and appears to have a low level of patience. If you see changes in your nanny's behavior, ask your friends if they see her distracted or doing something other than paying attention to your child when they see them together at the park or school pick up.
2. Fatigue
Your nanny used to be up for running the kids to and from school, stopping at the playground with them to play catch and thought nothing of wrestling the stroller down the front stairs to run a quick errand. Now, she's pooped.
3. Unhappy Kids
Kids go through stages, sometimes looking forward to the nanny's arrival and other times being disappointed that you aren't the one picking them up from school. But, if your child is regularly unhappy about being with the nanny, it could be a sign that he's not receiving the most positive or upbeat care.
4. Unreliability
Your nanny starts showing up late, calls in sick more often, forgets to take your child to an appointment or is suddenly inflexible about staying late or working extra hours when you travel. This could indicate a weary nanny.
Tips for Preventing Nanny Burnout
According to Lizzie Lebherz, a former nanny and popular babysitter on UrbanSitter, childcare providers are often natural helpers and givers who enjoy improving the lives of others through whatever they can do to help. "This desire to help often leads to difficulty saying 'no' to a parent's request, because I can clearly see how helpful it would be to them," she says. "But, over time, it leads to feeling overwhelmed and eventually, totally burn out. "
You can boost your nanny's job satisfaction and help her avoid burnout by being a top-notch communicator, setting realistic expectations, being mindful of boundaries and going the extra mile to help her create a more balanced life. Here are a few tips for doing just that:
1. Keep communication lines open and well-greased.
In your rush to get to work, it's easy to run out the door and assume that all is going well with your child's care unless you hear otherwise. Make an effort to stay connected with your nanny for regular check-ins, and sit down to discuss how the job is going at last twice a year, in order to make any necessary adjustments. "When a parent takes the time to sit down with me regularly and asks how my life is going outside of the job and how balanced I feel, it makes a big, positive difference in how I feel about my job," says Lebherz. "These sit-downs are a really great time to listen to each other and learn where we can help each other out."
2. Clearly define and respect the boundaries.
If your nanny feels taken advantage of -- being asked to stay late more often than she'd like, for example -- resentment will build, which can quickly sour the relationship. Make sure you see eye to eye by clearly defining your expectations, and be upfront and frank about secondary job expectations that could easily make or break the relationship if you aren't on the same page. For instance, be clear about responsibilities like cooking for the kids, cleaning requirements and any weekly tasks you need her to handle. Also make a point of showing your nanny that you respect her and her authority and insist that your children do the same.
3. Evaluate her workload and when warranted, give her a break!
Have you been gradually adding responsibilities to your nanny's plate, expecting to her to care for a new baby while keeping up with a growing toddler or expecting her to also chauffeur kids to school and to a growing list of activities? It may be that your childcare needs have evolved and your nanny may no longer be the right fit. But, before you panic and look for a replacement, talk with her about how you can help her evolve with the job and look at ways to cut her a bit of a break. An occasional, paid day off goes a long way in showing your appreciation and providing your nanny with a chance to rest and recharge.
By watching for signs of nanny burnout and following these tips to prevent your nanny from feeling overworked and under appreciated, you can help her feel comfortable and confident in the very important role she plays in your family. If despite your best efforts, either your nanny or you feel that the relationship has reached an end, know when to call it quits. Sometimes, no matter how much you adore your nanny or how much she loves your kids, it's time to part ways. If that happens you can visit UrbanSitter to review nanny profiles and check reviews to find a match that is just right for your family.