My dad always wore neckties to work, so after he passed away, I hired The Gazebo to turn them into a quilt. The quilt brings back lots of happy memories, recollections I can now share with my children who never got to know their grandfather. You can see a picture of this beautiful quilt here. But discovering opportunities for upcycling other types of fabric is often more challenging. What to do with table linens, kitchen towels, aprons, and placemats?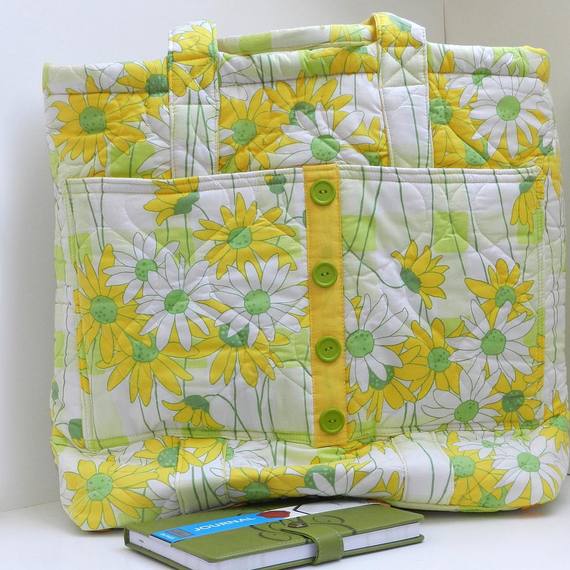 Roy uses bandanas, cloth napkins, and towels to create imaginative and practical bags. She also transforms placemats into wine carriers. And did you see the yellow and green bag in the photo above? It's made out of sheets and a comforter. While not fabric, I also happen to love Roy's most inspired idea - using shower curtains to make diaper bags.
Bags, of course, are not the only upcycling option. Be creative! Consider making throw pillows, bean bags, and teddy bears. You can also use pieces of fabric to make doll outfits, infant onesies, and plush Christmas ornaments. If you're handy, you can do these projects on your own. If you're not (like me!), you can work with Roy or a local seamstress or tailor.
If, after reading this post, you'd enjoy learning more ways to give cherished fabric new life, please email me at allisongilbert@allisongilbert.com and write "Fabric Ideas" in the subject line. I'll be happy to send you additional suggestions.