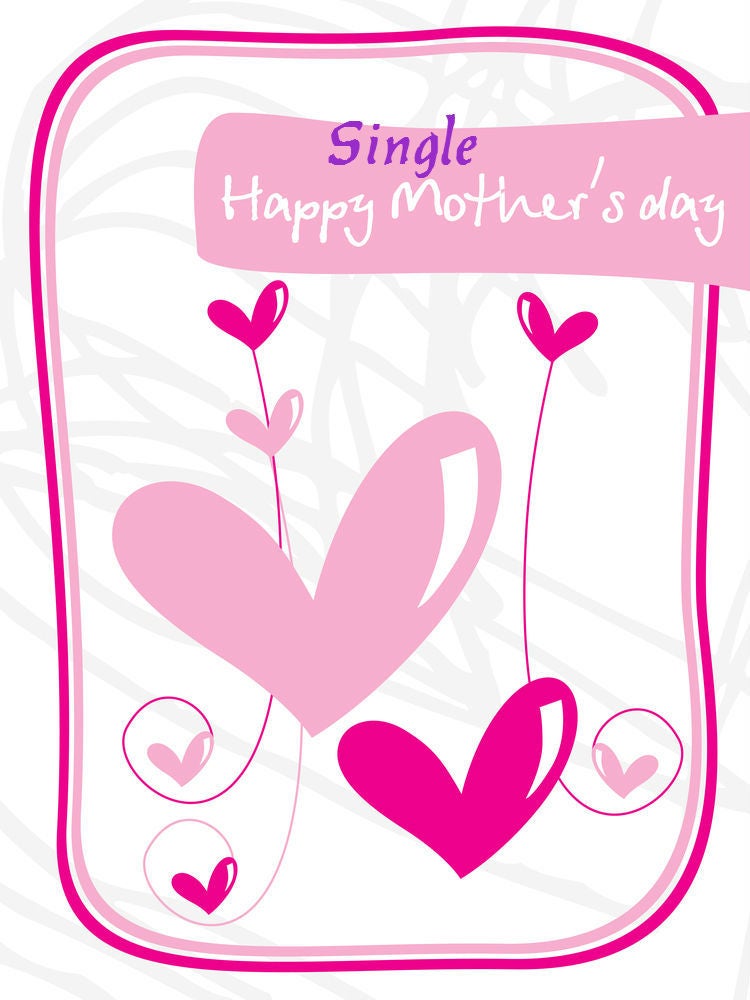 Like millions of mother's in the world, I am a single one.  Mother's Days for women like me usually go about the same way.  We get beautiful hand made crafts that our kids teacher's help them create (priceless).  Then if it's in the budget we take ourselves out for brunch or dinner (with the kids).  Of course I spend time with my mama and give her a nice card and flowers or a cute little gift to put in her garden.  But the rest of the day is spent with my little kiddos, still cleaning after them, still cooking for them, bathing them, and since its Sunday, making sure their lunches are packed for school, checking backpacks and homework.  There's not much different about Mother's Day for a single mom, except we spent a little extra money on a brunch.  So how do I get around this? Glad you asked!
Set the Stage
Spend the week prior gearing up for an awesome weekend.  The Monday before Mother's day try to make a daily to-do list for every day of the week that will help you clear your weekend.  Schedule your cleaning chores evenly throughout the week and stick to it.  Monday bathrooms, Tuesday living room (including vacuuming), Wednesday kitchen, mopping etc. you get the point.  Save laundry for Friday.  
Clear Your Plate
Don't book yourself for any work obligations or extra curricular activities for the kids for the weekend of Mother's Day (unless it is something you truly enjoy). Don't take on any volunteering roles or offer to bake for the potluck at church (again unless it really speaks to your soul).  This can be challenging for us, but if you truly want to be honored on Mother's Day try to say 'NO'.  You want that weekend as wide open as possible.
Indulge In Your Day
Here it is.  You've been working your tail off all week for this weekend.  If you have stuck to your to-do lists and said your 'No's' you should be set up for a pretty fabulous weekend.  Now what?  Well you tell me!  What is it you mama want to do for your weekend?  If you're an early bird get up and take a nice soothing bubble bath with your coffee and spend some time really getting made up.  Fix your hair, put on a nice outfit.  Or maybe you're the fit mom that likes to exercise.  Get the kids out on the bikes and go for a nice ride.  Gardening, get them involved.  Just do what speaks to your soul.  Tell the kids that you need 30 minutes (if they're old enough, or take 30 minutes while they nap if they're not) and sit down and read your favorite book.  Are you a night owl?  Relax with a glass of wine (or bottle) and watch your favorite movies or give yourself a pedicure.  Do a little journaling about your dreams and goals.  Have your single mom girlfriends over for an impromptu single mama's day wine and appy party (store bought no hassle appetizers if you please).  Just do whatever sings to your soul!
Single mother's do the work of both parents in most cases.  There is no one else there picking up the slack on a daily basis.  We deserve this day just as much as married mothers.  Most likely we will not get the bouquet of flowers, jewelry, dinner out or even a store bought card on this day.  And you know what they say, if you want something done right do it yourself.  So put yourself first this weekend and truly honor the hard work and long hours you clock for the well-being of your children.  
P.S. I realize this post comes at short notice.  So what do you do when you find that you haven't prepared all week for this glorious day??  Leave the chores behind, drop all the non-vital commitments, including cleaning, grocery shopping - see if you can slip out of a few obligations (call in sick) and catch up next week.  If it's one thing we are really good at as single mother's it's working our ass butt's off.  You will survive.  I promise.  Just make sure you celebrate you!!
~Nutmaste - The Crazy In Me Honors the Crazy in You!
Calling all HuffPost superfans!
Sign up for membership to become a founding member and help shape HuffPost's next chapter
This post was published on the now-closed HuffPost Contributor platform. Contributors control their own work and posted freely to our site. If you need to flag this entry as abusive,
send us an email
.