*This post was originally published on Cool Gear's The Cool Down.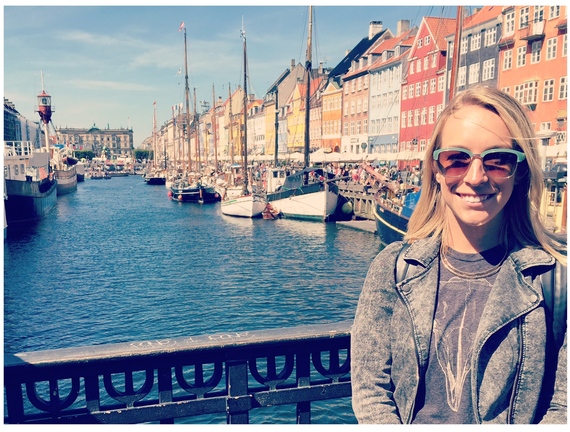 Three months ago, I decided to risk it all for the sake of travel. I had hit a rut -- that "quarter life crisis" slump, which is apparently a thing. I hated my lack of self confidence, the nagging heartbreaks that happen post-college, and I felt I had lost my creative spark. I made a challenge to myself to be happier.
I quit the grind of my full time job, stored all my belongings in my parent's basement and booked a one-way ticket to Europe. I put faith in the fact that all my savings and some loans would work themselves out, cried into wine glasses saying goodbye to my friends, family and cat, and packed a scarily huge backpack of essentials. At the airport, I sat at the gate repeating my mantra, "It's happening. You're traveling alone like you've always wanted to. It's going to be life changing and totally cool. You're a strong, independent woman. You got this." I was beyond terrified.
Ten weeks, ten countries, planes, trains, ferries, hostels, couches and millions of steps later, I feel more clear-headed, confident and overall so much happier about life and myself. There's something about traveling alone that puts everything into perspective and makes you realize you're capable of fantastic things. For any fellow wanderlusts planning to take the plunge and roll solo, here are a few things you can expect along the way.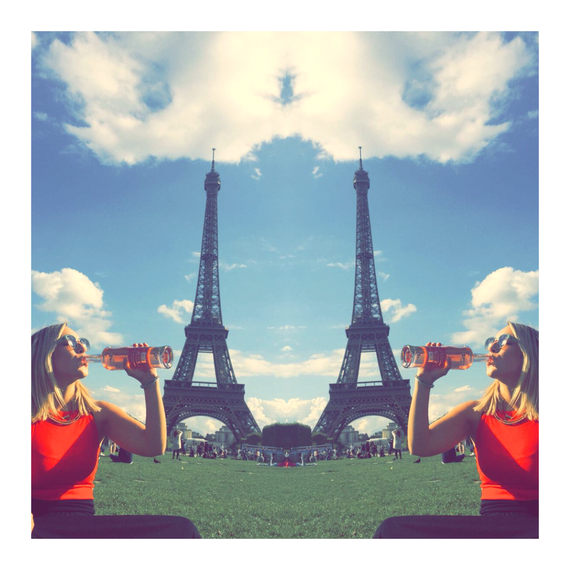 You learn to love loneliness. The most complicated relationship I had on this trip was with myself. In the beginning, I was anxious to be alone with my thoughts because they were all over the place -- I could easily shift from ecstatic to doubtful. Having so much time alone, I kept a journal to confront what my mind was telling me and explore what I was feeling. By opening up my heart on the pages of my journal, I was able to figure out what made me happy day to day, and this made making my own schedule all the more pleasurable. To soak up social time, I easily met fellow travelers in hostels and Airbnbs -- many on the same solo path as I was. But I found some of my most self assuring moments were getting lost in quirky side streets, being captivated by a panoramic view or devouring a meal all to myself.
You gain trust in others. Traveling solo as a woman, scary moments are almost inevitable. Creepy Airbnb hosts expecting me to sleep with them, drunk hostel roommates crawling in bed with me and refusing to leave, massive, furry spiders in sinks at the crack of dawn...these are all things I try and forget because for the most part, I felt extremely safe on my travels and definitely built up my trust in others.
You'll meet so many amazing people who believe in your story, despite only just meeting you. You'll love being greeted by your host for the night and immediately feeling like family. You'll become super comfortable walking up to just about anyone to introduce yourself, ask for help or just have a friendly chat. Everyone has a story to tell and there are truly good people out there.
Your intuition never fails you. I'm a huge believer in intuition and I think it's one of the most important tools for traveling. There were multiple times when I praised my intuition for guiding me to the right path. I had a few housing situations that I backed away from because they didn't feel right, nights when I decided staying in was better than risking walking home alone and many hasslers I ignored and avoided because they had a bad energy. If you do feel unsafe, remove yourself from the situation and don't hesitate to be super blunt to any haters to get your point across. Trust your intuition and stay alert at all times!
You master the simple wardrobe and beauty routine. This is particularly valid when staying in hostels. There is no pressure to look or dress a certain way when you're on the road. So refreshing! Dress for the weather and comfort, while still staying true to your fashion sense. With a few staple basics (layers are your friend), statement necklaces, versatile shoes and a few bright tanks for a pop of color, I was able to craft a backpack-sized capsule wardrobe that took me from Norway to Portugal. I ditched makeup during the daytime (better for your skin and confidence!) and rocked the messy hair look with some dry shampoo. If I decided to "do it up" for a night out, I went with BB cream, concealer, mascara and a simple eye shadow palette.
You slow down and relax. Not going to lie, the transition from a 9 to 5 job to unemployed is tough. All of a sudden, I felt like I had very little purpose, and the lack of routine was unnerving. In today's fast-paced world, especially the constant feeling of living in a big city, it seems like we're always on the go and looking for the next best thing -- and are never truly satisfied. By taking life at a slower pace and literally admiring my present view of the world, I realized how many opportunities are out there that don't conform to the norms of corporate life that we're told we have to follow. I started to lose that sense of restlessness and feel totally grounded despite having no real "plan."
You never stop exploring. The other day, I was feeling a little melancholy about my impending return back to reality. I had gained so much on the trip, and what if I lost it all going back to a "normal" routine back home? A wise hostel-mate told me that the best high from traveling is discovering a completely new place on your own, and why have that stop once you return home? When I think about it, there are so many iconic hiking trails, quaint towns and captivating museums just out of my door in Boston that I've never taken the time to explore. Even when the trip is over, the adventure can still continue. I can't wait to see what I discover next.
Caroline Burns is a PR and marketing professional currently taking a hiatus from her career to explore the globe. Her most recent trip took her through Norway, Sweden, Denmark, Germany, The Netherlands, Scotland, France, Spain, Portugal and Ireland. Caroline's wanderlust is fueled by an addiction to coffee, tacos, street art and live music. She's based in Boston, MA.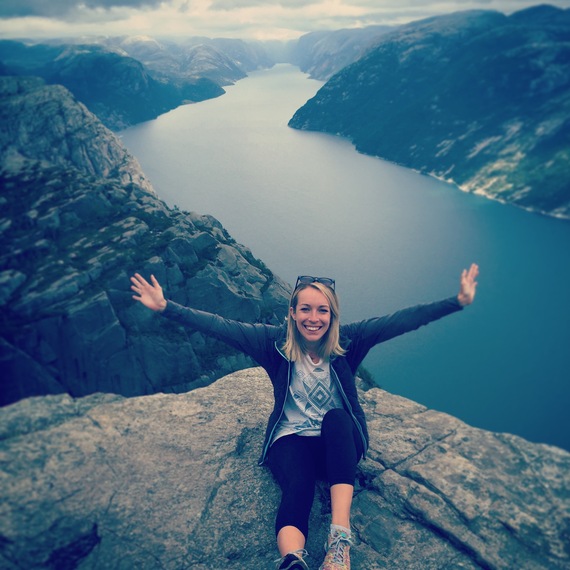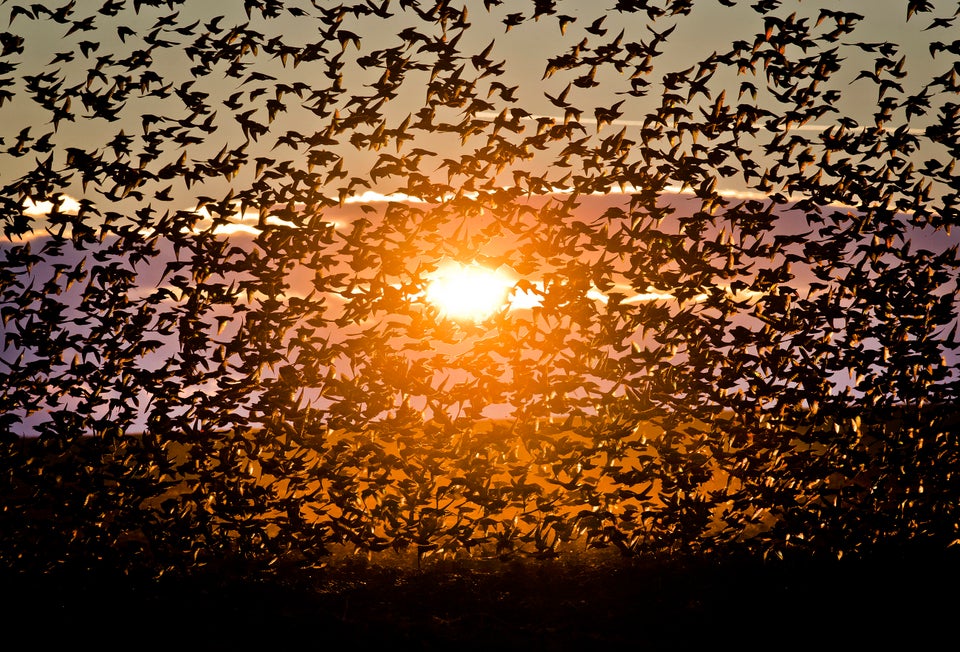 Stunning Images From Around The World
Related