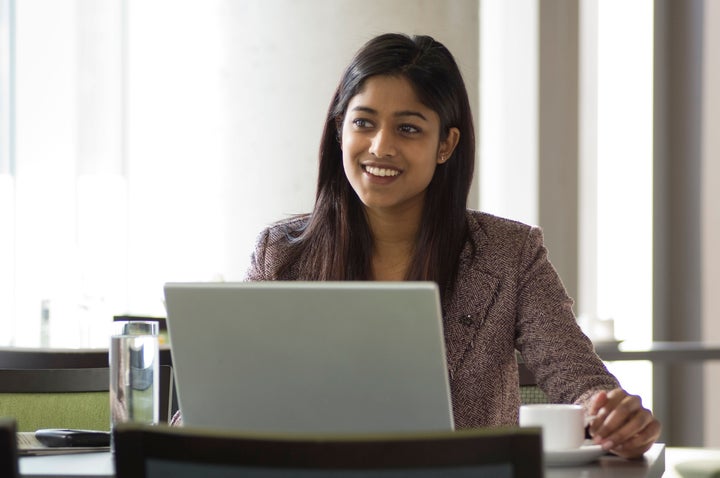 "You absolutely have to be comfortable with ambiguity....one of the unique and wonderful things about working in social innovation is that there is very little precedent for the roles that people are taking on," says Jessamyn Lau, the Peery Foundation Program Officer.
The Peery Foundation (full disclosure: I am on the advisory board) is led by family member Dave Peery (full disclosure: a friend). The foundation is the gold standard for what every grantee wants from a funder: accessible, non-bureaucratic, engaged listener, quick decision-maker and a genuine problem-solving partner in the grantor-grantee relationship. No money power trips. No smartass pre-cooked policy prescriptions.
"We're in the business of finding solutions, creating alternative realities." Grinning, Jessamyn adds, "I get to fund my heroes." Heroes who could well be you!
Not a bad gig for a high school sophomore drop-out who bounced around from art school to teaching English in China (to heal the wounds of a romance gone sour), and then earned an MBA at BYU. Her life path embodies thoughtful risk-taking and long-term commitment.
With the engaging honesty of someone who is working hard to get it right, she unpretentiously declares, "We are making it up. And, learning from our mistakes as we go." I'll bet you feel the same. I do.
As you journey towards your own future, tantalizing tips from Jessamyn:
• Lose the elevator pitch; forget your talking points. They make you a stale listener. If you want funders and investors to hear you, hear them.
• Every social entrepreneur needs to know finances. In this recommendation, she echoes social entrepreneur and ThinkImpact CEO Saul Garlick.
• In the matter of advancing economic justice, your boss probably doesn't know what to do either. None of us do, so slow down -- guidance she admits learning just recently.
• There are bad days. "Those days, I just go home, lie on the floor and stare at the ceiling." That is the time to talk to your friends for support.
• "I say this as a generalist, it's better to be an expert." For Jessamyn, experts get to see and understand problems up close. Be a double agent, changing big systems from the inside.
Advises Jessamyn, challenge yourself to grow. When you do, you "come out the other side as the person you want to be."
"I learned that I need a good reason to get out of bed in the morning. The reason that [gets me up] every morning is creating something of more value than money."
"We are here on earth to do good to others. What the others are here for, I don't know," pondered W.H. Auden, the 20th Century poet. We know why Jessamyn is here.
REAL LIFE. REAL NEWS. REAL VOICES.
Help us tell more of the stories that matter from voices that too often remain unheard.