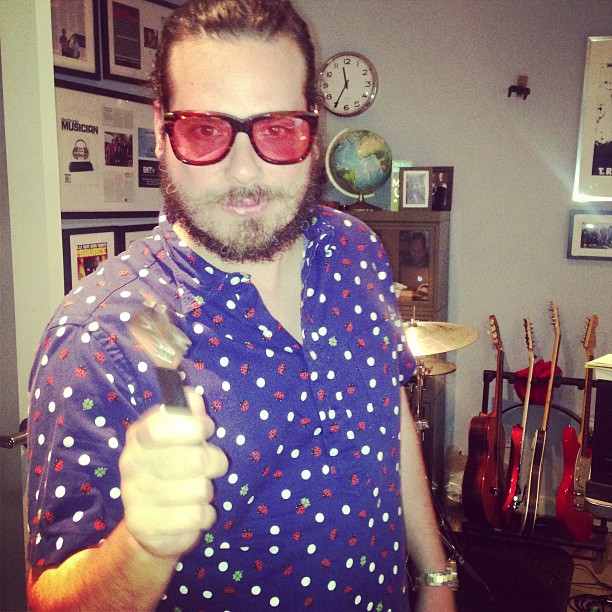 I want to show you a video I'm very proud of. Sometimes showing is better than telling. But first, allow me to give a bit of context.
In the media business, there are a lot of people who walk into rooms everyday to tell their story. But sometimes, showing your story has a greater impact. Show me, don't tell me (Rush knew this!). Let me explain (ironic, I know!).
Consider the evolution of the rock n' roll experience. In the early days, rock n' roll was experienced aurally, through your radio or on a hi-fi. But over time, the visual element of it grew in importance. There was the album cover, with its wondrous artwork. There was print media, which put the face of rock on newsstands everywhere.
Obviously, when it came to music, people wanted to SEE the band (and brands!) as well as HEAR.
Visual marketing is a huge part of what my company Jingle Punks does. It has to be. We traffic in a very crowded marketplace--similar products mean that the loudest and brashest, as well as the most intriguing and interesting, stand out and win in the music space.
Every day I tell my story in five rooms a day. To make my job easier, I'll send some materials ahead of a meeting, something that explains who we are. But instead of something boring, something that feels like homework, I send them something they'll want to watch. Something like this:
We've written countless bios and one-sheets, but nothing has ever explained our history, spotlighted our creativity, and communicated our vibe and aesthetic better than that video. Five years of my life, encapsulated in one short video. Amazing. It's cute and clever, AND can be used for effective branding and marketing purposes.
Draw My Life style videos have become very popular amongst premium YouTubers in the past year. Just like artists who jumped head first into the music video revolution to get their story told, we at Jingle Punks have jumped on to the Draw My Life video trend. Click, watch, enjoy, and share. It's fun, and USEFUL.
That's the Jingle Punks story. How do YOU tell your company's story?
Jared Gutstadt is the co-founder and co-CEO of Jingle Punks, a global licensing and commercial music production company based in New York. Follow him at @jinglejared and follow Jingle Punks at @jinglepunks, and on Facebook.
REAL LIFE. REAL NEWS. REAL VOICES.
Help us tell more of the stories that matter from voices that too often remain unheard.