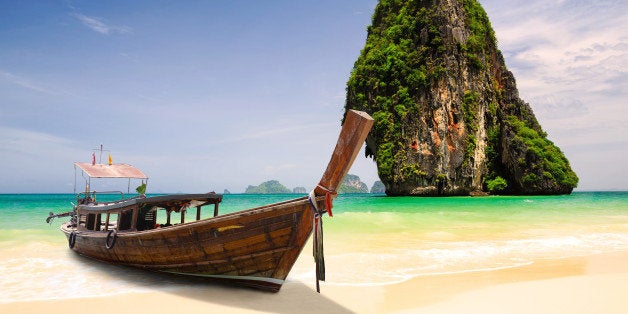 I recently took part in a twitter discussion on travel. Every Thursday, Travelers' Night imposes questions to the tworld on travel, travel experiences and everything of the like. We track everyone's ideas and experiences with #TNI. It's the first time I've participated, and certainly enjoyed in the sharing of everyone's experiences.
The world is so connected today, by books, by media, by the internet and by plane, now more than ever. We are evolving to be more conscience travelers, slowly, but surely. As an adult, I have had the pleasure of traveling Asia, North America, Europe, the South Pacific and in each of these trips, I come away with more insights as a traveler and one who appreciates humanity.
The questions, tweets and the reflection of my experiences got me thinking -- I live in one of the most desirable places on Earth: Hawai'i. Of course I say this with pride, but many happen to agree: Travel and Leisure Magazine, travel experts, including the nearly eight million people we host ever year.
In Hawai'i we have our share of tourists we wish we could reroute their tickets to Antartica. When one vacations, chief on the "to do" list is to have fun, let go of your worries and relax. All of this is possible without letting go of one's decency and value of respect. But when I encounter individuals that have no regard for the place that they are visiting, and simply assumes everyone is on vacation, it brings to light an immediacy of self reflection: Am I like that? Do I behave like that? Are those who are on the trip with me acting in this manner?
My first trip to Bangkok, Thailand's bustling hub, instantly brought me to remembering respect as a value, but more so as a practice. As you jet past the busy storefronts, packed sidewalks, crowded restaurants, you cannot help but notice the shrines fronting homes, businesses, even in hotel lobbies. The shrines are actively being used, people providing offerings, and bowing in reverence and thanks. This experience helped to shape my ever evolving idea of travel and the appreciation of a place, its people and culture.
Like Thailand, sacred sites are abundant in Hawai'i and are scattered throughout the islands, in the middle of cities, next to highways and byways, tucked on mountain sides, right off shore; the sites are all over. We may not be as outwardly reverent as those I saw along the streets in Bangkok, but for many here in Hawai'i, the value of respect is deep rooted.
You never really have to even leave your home to find the inspiration I found in the far East. Recently, I was on a client trip to Molokai. We spent two great days on the island interacting with the community. The love that the people of Molokai have for their home, the reverence for the land and each other, it instantly took me back to Thailand and it was only a 20-minute jaunt on a plane away from my home in Honolulu.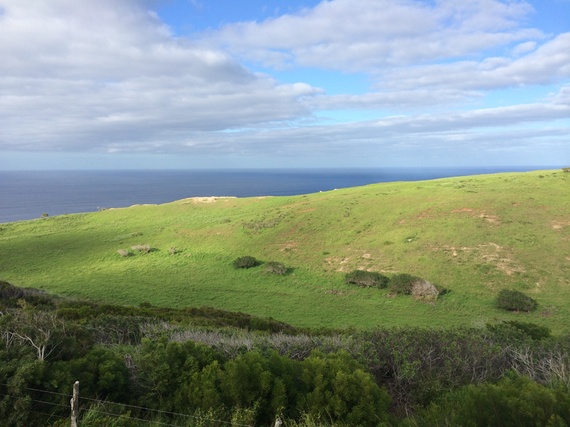 I was taken by the beauty of Molokai. Went to visit a friend's home before heading to the airport on my most recent visit to Molokai.
I am reminded that how we travel and interact is a reflection of one's conscience self. I have come to learn the following while developing cultural guidelines for projects in Hawai'i, as well as traveling the world. In each trip, I strive to be more conscience and grow my consciousness.
1.Act with humility and grace: Yes, you paid for your vacation, but it is not your golden ticket to being rude or demanding.

2.Remember that people live in the city you choose to vacation: There are few places on Earth that are unaccustomed to a visitor population. You can't complain about tourists if you act the same way when you're vacationing in someone's hometown.

3.The way you live your life is not how others may live their lives: Be mindful of other customs, traditions and religions, both while you are on vacation and while you encounter tourists in your hometown.

4.When you leave, return the space as you found it, if not better: Does this really need to be explained? This may just be called decency.
I have found that these simple rules, not much different from the childhood parameters that I was accustomed to while growing up on the island of Maui and engaging in my career in public and government relations, have fared well for me in my journeys around the globe. When all is said and done, these are basic tenets for one to live by, whether you are visiting the far East or a neighbor's home.
Related