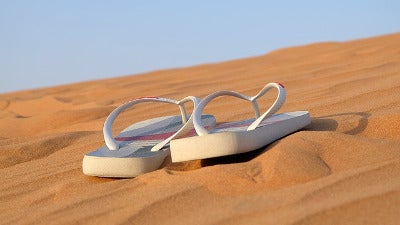 Traveling to a new place can be a lot of fun, but it can also be very dangerous! There are a lot of things that can go wrong, and you need to keep them all in mind when planning your trip. Read on for some tips on traveling safely.
While travelling with friends and family is a great way to make memories, try travelling alone sometimes. You will find that all the activities you experience will seem just as vivid and memorable when you travel solo, and the freedom to do whatever YOU want do will seem incredibly liberating!
There are some criminals in foreign cities that pretend to be police officers, so be careful. Do not give over your personal information, as you could end up with no identification fast. If you are asked to go to an office with them, walk. In order to stay safe, never ride in a car with someone you don't know.
A great travel tip is to shop around online for the best hotel deal. There are plenty of sites such as Priceline.com, where you can find and book the best hotel deal. Sites like these are great because they include all of the information in one place instead of you having to go looking for it all.
When you arrive at your hotel location, check out the local brochures. A lot of brochures offer fun and affordable activities within the area. Some travel pamphlets even offer coupons for more than one person and have little maps to guide you in the right direction. Local brochures can be a fun way to explore a new area.
Consider attaching small bells to your carry-on bag. If you are worried that someone might steal or tamper with your luggage during a flight, attach bells to it. Inexpensive, Christmas jingle bells will do nicely. The noise is likely to deter criminals. If not, the noise will draw your attention.
If you need a rental car while on vacation consider renting an eco-friendly car. Zipcar and Flexcar are both "green" car-sharing programs which offer travelers low fees and convenient drop off and pick up. You will be able to reduce car emissions by renting the smallest car you can or a hybrid car.
If you travel with a lot of electronic devices, be sure to pack an outlet strip in your bag. Many hotel rooms have a limited number of outlets, and they are often behind furniture or in inconvenient places. By using your own outlet strip, you will have plenty of room to plug in all of your various chargers.
Buses have long been looked upon as a cheap, uncivil way to travel. However, travel via bus is much better today than it used to be. Buses are clean and have amenities like Wi-fi and outlets to plug in your electronics. You can find several bus companies that provide trips to and from large cities.
Use the airline miles you have accumulated to save the cost of the flights to a destination. There is really no good reason to save them if you are looking to make some travel plans, but look into the conversion of cash to airline miles. If your flight costs less than $300 you may want to go ahead and pay for them with cash.
When you're searching online for the best budget travel deals on flights, don't go straight to the airline's web site or even to a booking site. Instead, start with one of the numerous search sites that will scan multiple airline and booking sites and find the best deal for you. You may want to make use of more than one of these sites, to make sure you don't miss out on the lowest fare.
If you use a wheelchair, make sure to let the airline know beforehand. This way they will reserve a special seat for you and make any other accommodations that you may need. If you are using a travel agent to make your reservations, make sure they make the special arrangements for you.
As you can see, there are a lot of things to think about for budget travel to stay safe when traveling, whether you're planning a trip or are already at the destination. Make sure to keep this article as a checklist so you can be sure not to forget anything you need to stay safe.
Related