It's a part of almost every adult's life: You meet the one you love and you're ready to take that next huge step: moving in together. It'll be great -- you'll save money, decorate together and have the best bond ever.
While moving in with your significant other is a great phase in your life, you'll need to prepare yourself for some minor obstacles. Debra Macleod, a former couples' mediator, says in order to prevent major blowups down the line, couples must discuss the reasons why you're moving in together, how you're going to divide up rent, utilities and groceries and how you're going to schedule housework.
Along with the advice, there are also furniture and space compromises and guidelines that must be made when you make this kind of move, so Will Saks, a designer from Homepolish, gave us all the design tips every couple needs to know.
Before moving in together, it's smart to make sure you and your partner aren't moving unnecessary items so you don't fill valuable space with two of the same items. You should also be even when you're both getting rid and keeping your own personal items. "It's about compromise from both parties," says Saks. "You get to keep something, I get to keep something. I'm getting rid of something, you're getting rid of something."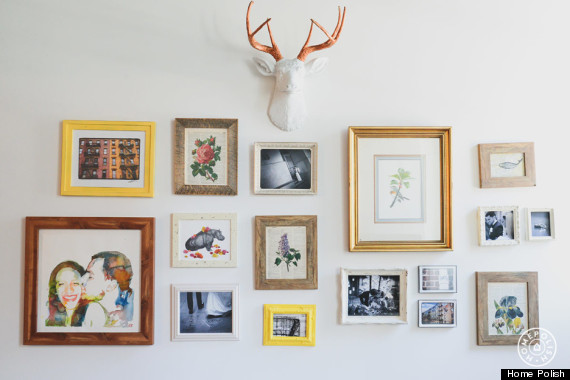 Credit: Designer: Will Saks, Photographer: Claire Esparros
"This gallery wall is a perfect example of working together," says Saks. "When we were deciding on which pieces to incorporate, I actually had [the couple] go back and forth, choosing which artwork they wanted hung. [...] I made sure to get feedback from both parties and the result is a fantastic gallery wall that everyone loves."
2. Most furniture should try to serve a dual purpose.
Saks advises thinking about storage and functionality. "If the pieces you bring in can work double duty, that's fantastic. Can't live without your books? Stack them as an end table."
3. Try to maintain individuality and a sense of personal style.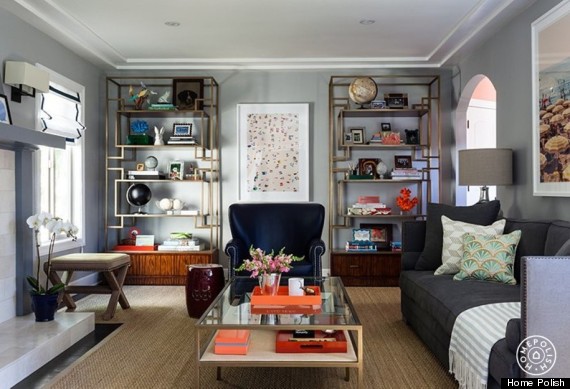 Credit: Designer: Orlando Soria, Photographer: Nicole Lamotte
"I love the idea of two bookshelves," says Saks. "It gives each person an opportunity for individuality in the space."

Saks says that just because each of you like two totally different types of design, that doesn't mean the relationship is doomed. "Variety in design is what makes it interesting," says Saks. "So if he likes mid-century modern and she likes Parisian Flea Market, work them both into the space."
4. Closets are all about compromise and creativity.
"A custom closet is a great way to personalize a shared space," said Saks. "Racks for her shoes, drawers for his T-shirts, shelves for both your sweaters. Give each person a half of that space and let them choose the components they want. It's like designing your own dressing room."
5. Sharing a bathroom is all about the right kind of storage.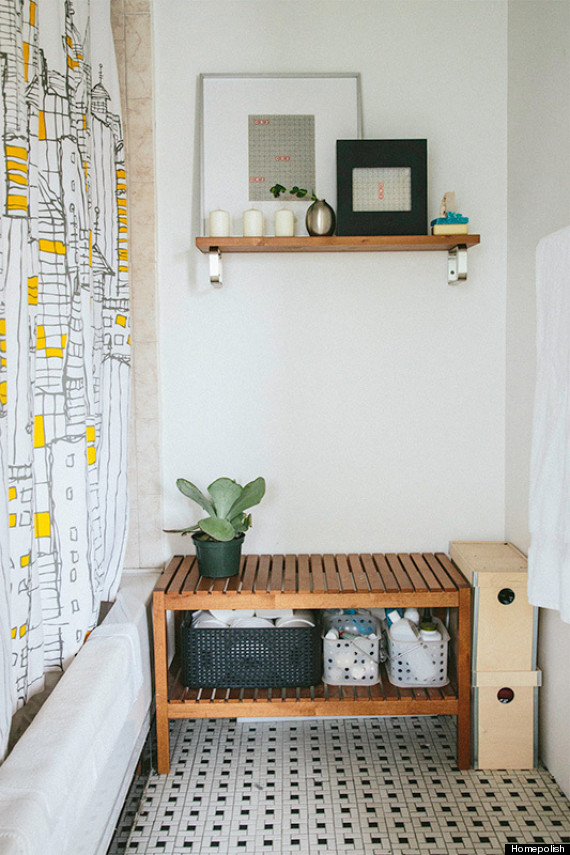 Credit: Designer: Danielle Coccoomo, Photographer: Daniel Kiyoi
Knowing how to properly store all your items is essential in small apartments with one bathroom, Saks says. He suggests maximizing the use of the storage space underneath the bathroom sink. If you don't have one, make one. "Hide a small shelving unit behind a curtain. It's not everyone's aesthetic, but it'll do the trick." Keep things stylish by using mason jars and candy dishes to hold things like Q-tips and cotton balls.
6. Find time to be alone and create a "quiet nook."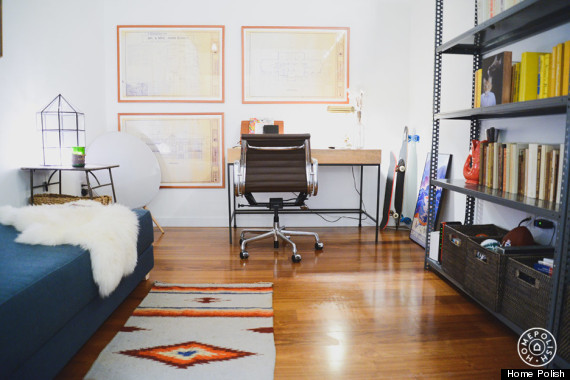 Credit: Designer: Will Saks, Photographer: Claire Esparros
"This space works great for [the couple] because they are both represented in it," says Saks. "The pictures on the back wall are blueprints from [one person's] childhood home. [...] On the bookshelf, there is a portrait of a cat. This was something [the other person] loved and wanted incorporated into the room. [...] Because they are both represented in the room, it's a great place for both of them to get away and relax. It feels personal to each person."
Saks emphasizes the importance of creating your own little spot and having time to be alone in the house. "A quiet nook doesn't have to be an entire room," says Saks. "It can be a corner of a room that has your favorite chair with your favorite pillow or a gallery wall hung with images you chose."
7. When it comes to kitchens, think about the appliances that you both use and store them accordingly.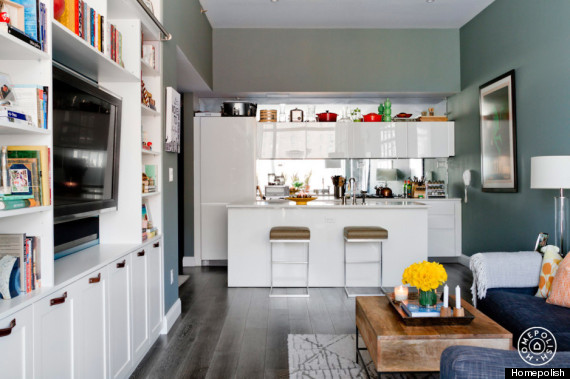 Credit: Designer: Amanda Gorski, Photographer: Rikki Snyder
When you have a small kitchen, it's inevitable that all your shared pots and pans can't be hidden from sight. Instead, Saks suggests, showcase them proudly. "Think of it as a display for your dishes and appliances," he says. "Just remember to try to keep it looking nice, especially if it's open." When storing, think about how often your partner and you use different appliances. Things like cups and plates should be in arm's reach, while things that aren't used every day (like food processors and mixers) can be stored higher up.
8. Make your bedroom a tech-free sanctuary and always get the bigger bed (if you can).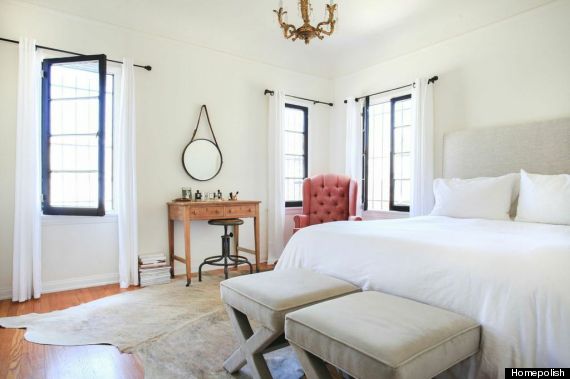 Credit: Designer: Candance Soriano, Photographer: Tessa Neustadt
Make sure you keep technology out of the bedroom and the kitchen. "That's a great rule to start from day one because the number one complaint I have is technology," says Macleod. "If you can do that from day one, I can guarantee you'll be preventing about 60 percent of the battles I see."
Another important thing to remember is to always get the biggest bed you can afford and have the space for. "Get a queen size mattress," says Saks. "It's only a few inches larger than a full, but believe me, it makes a difference. Sometimes on those hot summer nights, we just need some space."
Before You Go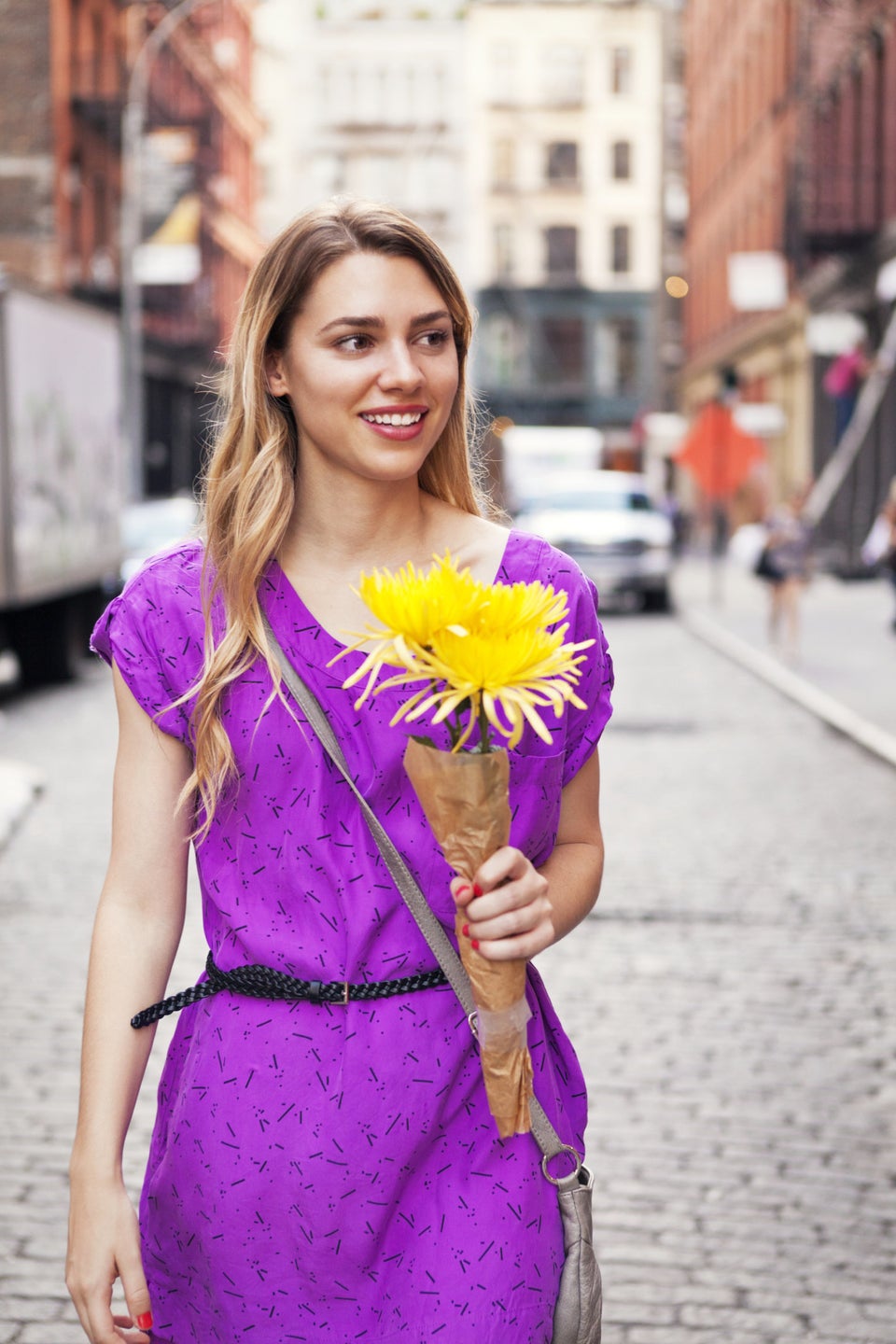 10 Great Housewarming Gifts
Popular in the Community