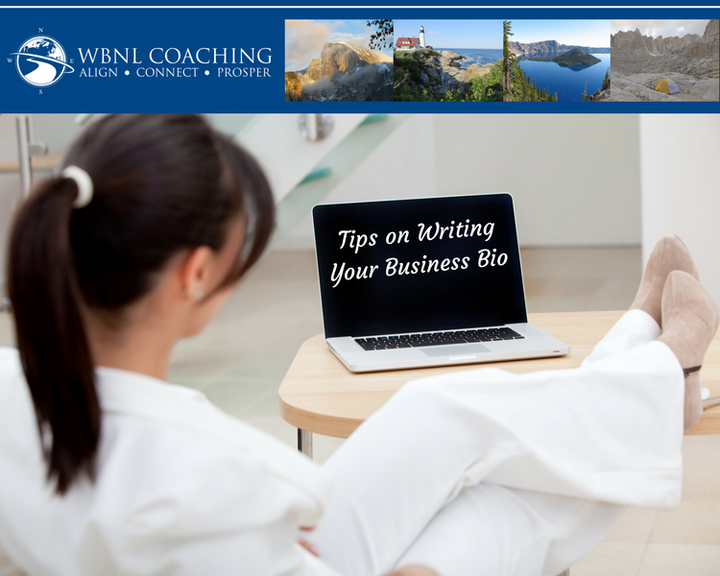 A good bio is an integral part of your online presence and a task worth taking some time creating for small business owners. Your bio is your opportunity to summarize your qualifications, highlight some pertinent facts about yourself, and infuse a bit of your personality. Prospective customers and clients will be looking for that bio or about me section on your web site to find out what kind of person will be working with them. So, make a connection, gain their trust and excite them about the process of working with you. Be authentic and real.
Do not sell your services in your bio/about me space. A biography is a written account of a life, not an advertisement. Make your bio about WHY you can enhance your prospective client's experience and not just a list of accomplishments and designations.
What do your prospective clients generally want?
Clients want someone they can trust.
Clients want someone competent enough to ensure a smooth transaction.
Clients want someone they'll enjoy spending time with.
Keep It Clean and Quick The length of a great bio should be between 200 and 300 words, and around 2 to 3 paragraphs. Any longer and your reader will start to lose interest. Use short, clean phrases that are easy to understand. Speak as an expert in your field, but use language anyone can understand.
Answer the following questions for them:
Who Are You?
Why Choose You?
Why Are You Unique?
In What Ways Could They Connect or Relate With You?
Grab the reader's attention Remember that most people who will be reading your bio are strangers who know very little about you. Start by introducing yourself and using an attention-grabber to draw the reader in and make them want to learn more about you. Using a conversational voice throughout will also make it easier for your readers to follow along.
First or Third Person? Your choice!
Get a little personal Don't be afraid to include some personal or unique information about yourself in your bio. Consider including a headshot of yourself, quotes or testimonials from clients, and links to examples of your work. Depending on the outlet, you may even want to add a sentence or two about your family, favorite hobbies or pastimes.
Include these basics after your opening, more personable paragraphs:
Current job, business or professional experience
Publications or presentations you have completed. If you have written any industry-related articles or books mention them, this will add to your credibility.
Educational background
Professional memberships or designation you currently hold. Spell it out – don't assume the general public understands acronyms like CRS if you are a Realtor.
Awards, honors and certifications you have received
Contact information Often missed is the opportunity for the visitor to contact you right off the page, so make sure all your contact info is right there, include your name, company, address, telephone, email, social media sites and website address as the last paragraph of your bio.
You Need Three Versions All versions start with one well-written, comprehensive summary of who you are, where you came from and what you do. Your full-length bio tells different aspects of your story. This typically exists on your personal website or blog and is 2 to 4 paragraphs in length.
The second bio is an abbreviated version for your profile on your company site and other profiles. It could also be used to introduce you for a speaking event, and in your presentation materials.
The third version is a short, one-sentence bio for your social media sites. You can easily craft your second and third version after you finish your first, complete bio.
Bonus Tip: Make a bio video! We highly recommend creating and including a video introduction and bio that encapsulates the tips we have outlined here. Keep it short, personable and to the point – 1-2 minutes in length.
In summary, someone who knows nothing about you or your business should feel encouraged to work with you from reading your biography.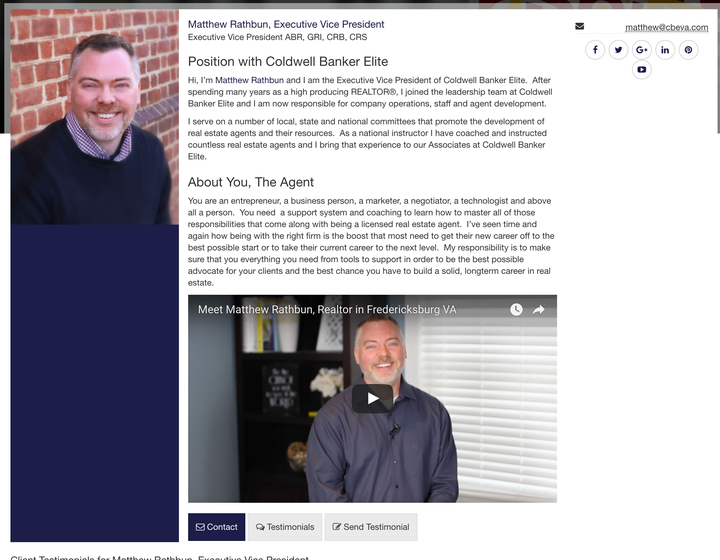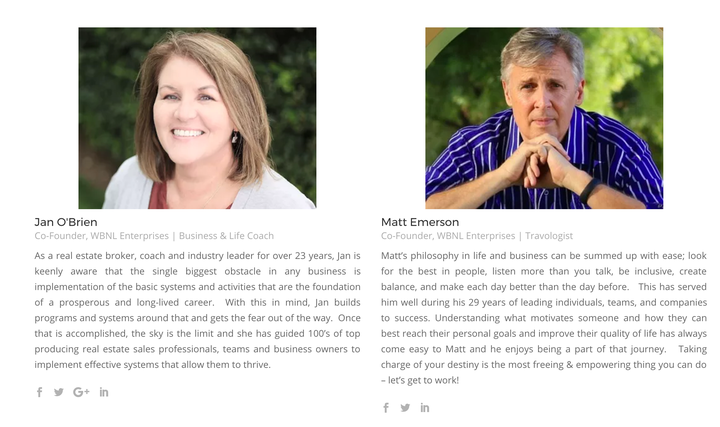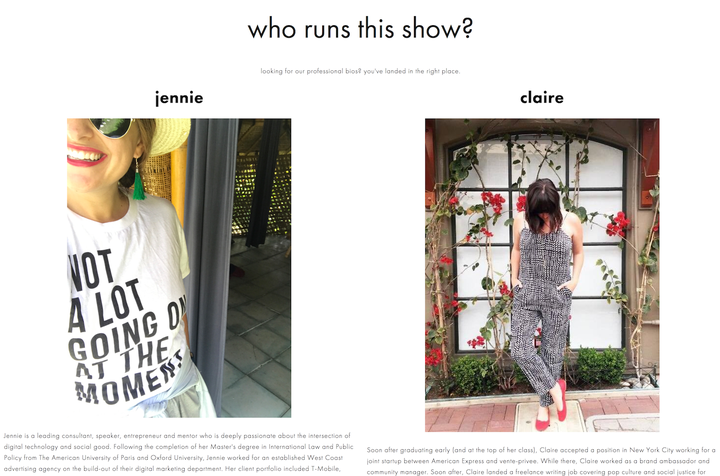 Related
Popular in the Community