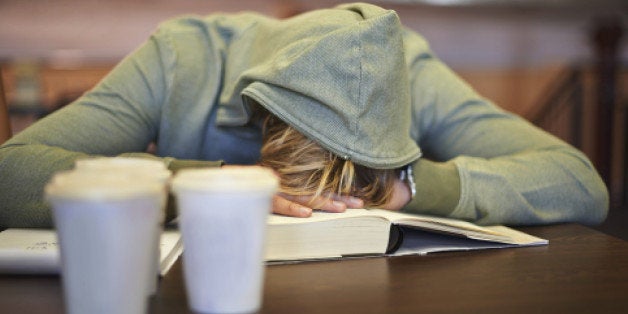 It's official: Second semester is upon us, and so is your most severe case of senioritis yet. Between trying to make your final college decision, pretending like you still care about your grades and answering incessant questions from curious family members, it can be difficult to stay motivated and focused on the last few months of high school.
Luckily, plenty of collegiettes have been in your shoes before and are here to offer their advice on surviving the second semester of senior year (and thriving)!
At this point in your high school career, you've been around the block a few times, and you're probably more than used to your same old routine. Combat the inevitable symptoms of senioritis by trying something you've never done before, whether it's auditioning for the spring musical, trying out for the track team or joining a new club. Not only is stepping out of your comfort zone a great way to make new friends, but keeping busy will also help make the last few months of the year pass quickly.
"Deciding to play soccer my senior year was one of the best decisions I've made," says Danielle Hensley, a freshman at Indiana University. "Having practice every day helped me to stay disciplined, and the semester flew by because I was always busy with practice or games. Not only was it a great way to stay fit, but I loved spending the time with new friends."
Be on the lookout at the beginning of the semester for opportunities to find out more information about athletic teams, academic clubs, musicals and other extracurricular activities. Reach out to club leaders and fellow students to let them know you're interested in getting involved with their team or organization, and approach them with any questions you may have. How often does the club meet? Are there any membership costs? Is it okay for a senior to join this late in the year? Not to mention, making a friend early in the process will help make the transition to a new club or team much easier and less nerve-wracking.
We get it—after four years stuck in your sleepy little town, you're ready to move onto bigger and better things! With the excitement of college on the horizon, it may seem nearly impossible to keep your mind fixed on anything but the future. However, don't become so focused on counting down the days until graduation that you take these precious last weeks for granted.
Although it's hard to imagine now, these may be some of your final memories with the classmates and teammates you've known since kindergarten. Embrace the little things like the late nights with your best friends, the home-cooked meals from your mom and the times you have to drive your little sister around in the car—you just might miss them a year from now!
Are you and one of your best friends headed off to different colleges in the fall? Make the most of your last few months together by doing the things you love. Grab fro-yo at your favorite after-school spot, shop for prom dresses and keep up your Friday-night Netflix tradition.
"During the last few months of high school, I tried to spend as much time with my best friends as I could," Danielle says. "In the back of my mind, I knew we were all headed off to different colleges and that things would change soon, but I tried not to focus on that. I knew it was important that we all hang out and make the most of our time together while we could."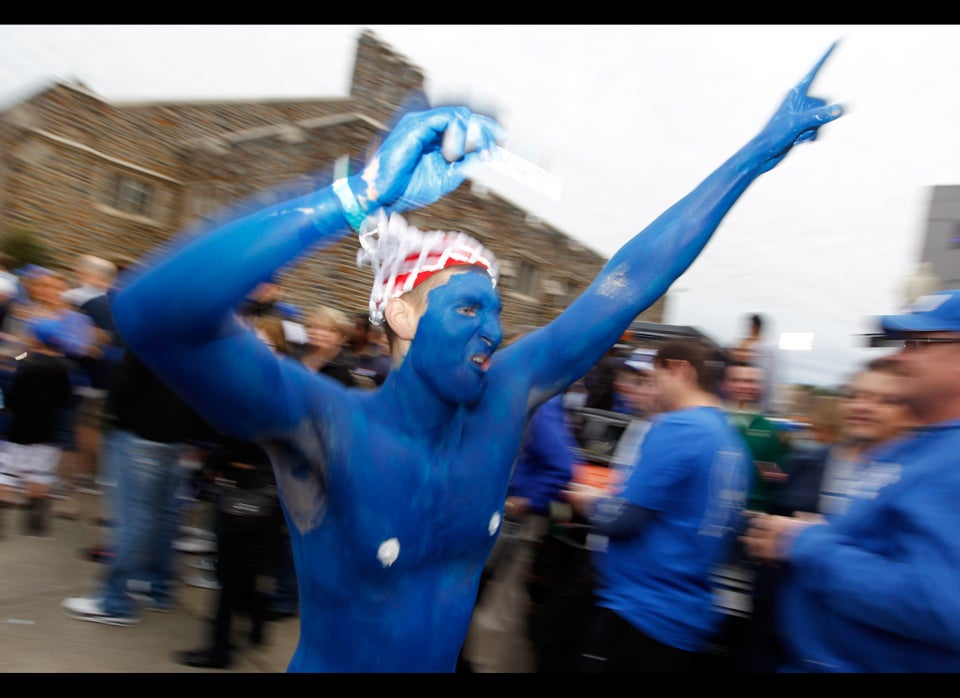 Colleges With The Most School Spirit