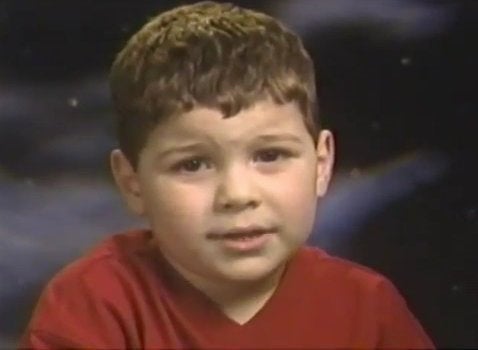 Summer is almost here, and along with the usual summer vacation promotions, the requisite articles that complain about traveling alongside babies and children are starting to pop up. Getting there has no longer been half the fun for anyone for a long time now, but if the thought of a child as a fellow passenger is really so awful as to ruin your trip, here are some tips to avoid them as best as possible.
Don't book the bulkhead:
For many, the bulkhead means the precious few inches of legroom that can make the difference between a comfortable or a crushed flying experience. For families, that precious few inches can contain an airline-provided bassinet or a bit of space to let a toddler free without clogging up the aisle. If you'd rather your seatmate not be of the child variety, my suggestion is to vie for the coveted emergency row seats instead. Passengers in that row must be over a minimum specified age - usually 12.
Choose airlines with the biggest baggage fees:
Parents have to travel with luggage for themselves and for their children, so higher fees would mean greater costs to traveling families. Spirit Airlines "wins" this contest by far by charging $28 for the first checked bag, and $40-$45 for the first piece of carry-on that's more than a small personal item that would fit under the seat in front of you. If you change planes, you may face additional charges for each leg of your trip. Most other airlines charge anywhere from $15 to $25 for the first checked bag. JetBlue and SouthWest both offer generous baggage allowances and offer the first checked bag free, so parents would most likely look to those airlines first. For the dream that some have of a child-free airline, fee-wise it appears Spirit is clamouring for that distinction.
Avoid "typical" family vacation destinations:
Probably the number one family destination for families is Walt Disney World in Orlando, so you can imagine my surprise when so many were griping about the presence of children on our last flight down there. Florida is also a top destination for boomers and senior citizens, who may be looking for a child or grandchild-free getaway. If your snowbird hideaway is in the sunshine state, look to smaller airports like Daytona Beach instead of Orlando and Sarasota/Bradenton instead of Tampa. If the Caribbean is where you're headed, places like the Virgin Islands (both British and US) and Grand Cayman are more expensive and therefore less accessible for families than say, Dominican Republic or Jamaica.
Avoid eye contact:
You may very well be perfecting your annoyed stare or exasperated eye-roll, but doing that in the direction of a harried parent coping with an unhappy/unruly/overtired child is not going to do anyone any good. In fact, it's likely to make the situation worse. You'll stress out an already overstressed mom or dad, and children pick up on their parent's mood and react/overreact accordingly. So, if you're not going to offer an understanding smile or distract a baby with a rousing game of peek-a-boo, keep your eyes to yourself. In fact, if you invest in some noise-cancelling headphones and keep your eyes shut, it's like children are not even there at all.
Work harder:
A few years back a friend was working on a press junket that featured Brad Pitt. He mentioned that he needed to fly home that afternoon. When my friend inquired as to the time of his flight, he offered a charming smile and said "I don't fly commercial." Brad Pitt earns enough to be able to lug his brood of six on a private plane, away from the dirty looks and tsk tsking that seems to follow any utterance from the mouths of babes. But most parents' bank accounts are drained by the small people they've chosen to create, so they're forced to fly commercial. The child-free, or DINKS, or however they prefer to be referred to as, have no such drains on their wallets, so they should have no trouble paying for the privilege of a child-free flight. With frequent flier miles allowing some families occasional luxury, working hard enough to afford first class is not a guarantee that your vicinity will be child-free. You need to work hard enough to afford to travel by private jet.
But should you find yourself in the presence of a family, try to avoid behaving like this girl. I'm thinking of bookmarking her site to show my daughter an example of how not to act in public. The tight close-ups of her sun-damaged face making rude expressions about a family committing such atrocities as wondering where they've put their boarding passes and worrying about running out of diapers during a delay do a disservice to urban hipster doofuses everywhere.
Popular in the Community