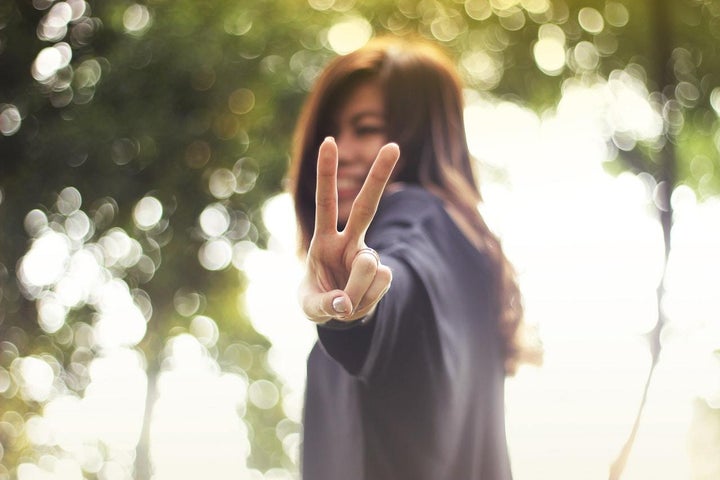 Often times the gap between peace and stress is our own expectations.
I had the opportunity to get some great breakthrough in this area recently when my family came to visit for the weekend.
As I think is pretty typical, I wanted to be a good hostess. I made sure the house was in order, fresh sheets and towels were ready, and there were the foods my family likes in the fridge. But there were a few areas where I wished I could have had more things in order such as having finished the purchase of a real guest bed (I had a deluxe air mattress set up) and being able to cook a meal for my family before they arrived in the mid-afternoon on Friday.
I am fortunate to have very understanding family members who were completely fine with Mediterranean take out on Friday and found the air mattress so comfortable they suggested that I may not even need to buy a real bed. But some accusing thoughts tried to sneak into my head about how if I was really on top of things, I would have had all of these items perfectly in order. These thoughts wanted me to feel like I didn't measure up.
If I had allowed myself to come into agreement with these thoughts, I would have not only felt guilty all weekend but also have missed out on the opportunity to just fully and completely enjoy my family.
Fortunately I didn't accept these false expectations and was able to have a wonderful time.
What I learned from this experience that you can apply this week is:
We don't need to accept the accusing thoughts that come into our heads. We can choose to reject them as false or dismiss them as simply not helpful.
Many times people don't have expectations of us, we're just putting them on ourselves in terms of what it means to be a "good daughter," "good spouse," "good friend," "good parent," etc.
If you do feel you need to explain why you did or didn't do something, do so. Then stop talking about it. The need to keep talking about it is usually related to your sense of guilt not the actual needs of the other person.
Relax and enjoy the people around you instead of continuing to worry about what you could or couldn't do.
When you let go of thinking about your lack of perfect performance, you can then come from a place of love, not pride. This will allow you to use your time to really bond with the people around you and form secure, healthy relationships.
About Real Life E
Elizabeth Grace Saunders is the founder and CEO of Real Life E® a time coaching company that empowers individuals who feel guilty, overwhelmed and frustrated to feel peaceful, confident and accomplished. She is an expert on achieving more success with less stress. Real Life E® also encourages Christians to align themselves with God's heart through Divine Time Management.
Related
Popular in the Community