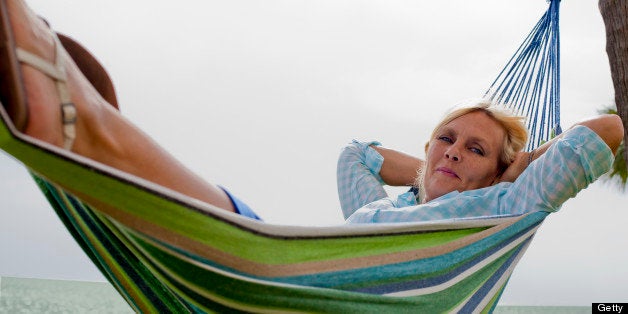 Boomers represent one of the most active populations when it comes to travel and travel spending. In fact, people age 50 and over represent 57 percent of consumer travel expenses in the U.S., according to the U.S. Bureau of Labor Statistics. On average, Americans 50 and over spend 31 percent more on travel related items than younger travelers.
With that kind of spending, travel needs to be as perfect as possible. There are a few things travelers can do to ensure a smooth trip is enjoyed by everyone in the travel party.
First, really plan the details. This might sound obvious, but the main reasons vacations fail is lack of planning. Before picking a destination or itinerary, make sure everyone in the travel group will be up for it.
For example, decide if older group members are up for the walking or the planned activities or even the weather. Make sure younger group members won't be bored or cooped up or fussy about dining choices. Also weigh the balance between down time and active time. Is the vacation for true rest and relaxation, or is it to learn and do and see?
Second, have a budget, both an overall trip budget and a specific budget for each category, such as transportation, meals, lodging and entertainment. Set a realistic dollar amount for each, either by day or for the entire trip. Keep track of spending versus the budget. Knowing how much of the budget is available at all times can help curb out-of-control spending.
For example, say the budget for meals is $100 a day for two people. Stick to that $100 by planning where many of your meals will be eaten before you go on vacation -- check out restaurants online for prices, and look for online coupons or group discounts. Planning sightseeing and other entertainment the same way can help travelers stick to a realistic budget.
Also take advantage of all discounts or value-adds possible. That would include AARP discounts on food, entertainment, lodging and vacation packages of course, but it can also include coupon-clipping, using promotional codes online, and even talking with the hotel concierge to find the best local deals or specials.
That leads to the third tip. Take the time to find discounts, value-adds or upgrades before you go. Travelers age 50 and over who are AARP members will find hundreds of these at aarpdiscounts.com. People are often surprised by how much they can save using AARP discounts, and that their discounts apply when they book travel for others, or pay for others' tickets, meals, car rentals and lodging.
Travelers should also check with other groups or clubs they belong to. They might be surprised at the loyalty rewards and other types of discounts they are entitled to. They just need to take the time to find them before they leave on their trip. And while they're on vacation, it doesn't hurt to ask locals or hotel personnel where the best deals or discounts are.
Another good tip is to use the Internet. There are literally hundreds of ways to book travel online, and AARP members can use the AARP Travel Center powered by Expedia. That way, they can see all their AARP discounts and special offers right there as they book their travel.
Many companies offer online-only discounts, so it is a good idea to check online first before purchasing airline tickets, hotel rooms, rental cars or even entertainment tickets. Many of AARP's discount providers have limited-time-only offers, so it really does pay to check online frequently.
Smart phones and various travel-related apps are also a great resource while traveling. AARP has a travel toolkit that helps members find discounts along the way if they're driving, as well as local discounts once they've reached their destination. There's also a convenient fuel calculator that can help travelers decide if it's more economical to fly or drive. Both are at aarpdiscounts.com.
A final tip is to be flexible -- it can really help travelers save money. For example, if a person is retired or otherwise not tied to a strict time for travel, they should check around for cost differences. Going in spring or fall instead of summer is often much less expensive. Even moving travel a couple days either way can affect prices.
While on vacation, seeing a show on a weeknight or during the day can be less expensive than insisting on a weekend or evening performance. Even eating dinner earlier than normal can save money.
Finally, remember that discounts aren't always cost-related. Many AARP discount providers offer upgrades or other value-added offers. For example, an upgrade on a car rental or hotel room can be just as valuable to some people as a price discount.
REAL LIFE. REAL NEWS. REAL VOICES.
Help us tell more of the stories that matter from voices that too often remain unheard.