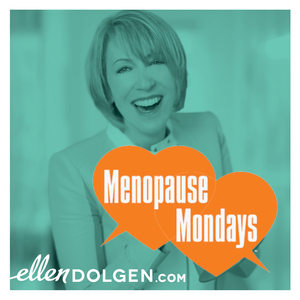 Can't remember the last resolution you kept? Join the club. Each year, of all of the Americans who welcome the New Year with a resolution, 35 percent of them throw in the towel during the first month, according to a survey from FranklinCovey. Fast-forward and things get even bleaker: Only 23 percent of resolutions ever hit the one-year mark.
The solution to your failed New Year's resolutions: "Cut the CRAP!" says certified health coach, Maura M. Knowles, a.k.a. Mo the Morselist, founder of Mac-n-Mo's Morselicious Treats, host of the new online show Mac-n-Mo's, and author of themorselist.com and two e-cookbooks, including the MORSELICIOUS 21 day DETOX e-cookbook. But no, that's not just a dose of tough love. See, as far as Knowles is concerned, CRAP stands for Carbonated sodas - Refined sugars -Artificial anything -Processed/Preservatives.
Instead, Knowles encourages you eat a whole different kind of CRAP: Clean - Real - And - Pure foods. Whole grains, lean protein, fresh produce, and healthy fats are the bedrocks of her better-body eating strategy. So, for this year's resolution, forget the crash diets, elimination plans, and downright starvation tactics. Follow Knowles' 85/15 rule: Eat clean, real, and whole plant-based foods 85 percent of the time, and allow yourself 15 percent wiggle room. After all, too-strict diets aren't sustainable, and can lead to the yo-yo dieting with which we are all far too familiar. While the weight women lose during a typical Near Year's crash diet is composed of both muscle and fat, weight gained is 100 percent fat. That's a big problem, especially for menopausal women who are already prone to muscle loss.
Even worse, many so-called healthy food labels actually trick women into eating CRAP when they think they are eating well. "There is a big misconception that a fat-free diet is healthy. When fat is removed from a food-like product (note, I do not call it food) more CRAP goes in and our bodies don't recognize it as food, but the addiction cycle continues and we crave and eat more," Knowles says. "There are gluten-free and vegan-free products out there loaded with sugar and salt."
In fact, "low-carb," "healthy," "energy," and "fitness" labels aren't regulated, so manufacturers can slap them on pretty much whatever they want. Even foods sporting the yellow Whole Grain Stamp, which designates that various nutritional standards have been met, are still higher in sugar and calories than whole grain foods that don't flash the label, according to new Harvard University research.
That was the challenge that spurred Knowles (Mo) to mix up her first batch of Mac-n-Mo's Morselicious Treats. Her dad (Mac), a diabetic, had just been discharged after a successful quadruple bypass surgery --and he was craving something tasty, but needed something healthy.
"Dad begged me to make him a treat that complied with his strict dietary restrictions. My mission was set in motion to create 'legal' treats he could enjoy. Dad needed a treat that was pure, clean, low in sugar, had no chemical sweeteners, and even had very limited amounts of fruit because of his diabetes, plus no sodium," Knowles says. "If there is a low-sugar treat out there, it usually has sodium. If there is a low sodium treat, it usually has sugar or sweeteners or cholesterol or this or that -- you get the picture. I had zero clue what, how, where, but I was steadfast on the why!"
The bite-sized morsels she whipped up in her parents' kitchen in Sacramento, California, are now available in more than 30 retail locations and even more online stores. As her Morsel Rap says, "Cookies have eggs, sugar, butter and fat. Mac-n-Mo's Morsels have none o' that!"
So, this January, as silly as it might sound, as part of your new beginning plan, choose the right CRAP! Happy and healthy New Year, indeed!
P.S. Suffering in silence is OUT! Reaching out is IN!
For more by Ellen Dolgen, click here.
For more on women's health, click here.
Ellen Dolgen is an outspoken women's health and wellness advocate, menopause awareness expert, author, and speaker.
After struggling through the silence that surrounds menopause, Ellen resolved to help women reach out and end the confusion, embarrassment, and less-than-lovely symptoms that come with "the change." Her passion to be a "sister" to all women fueled Ellen's book, Shmirshky: the pursuit of hormone happiness. As a result of her women's wellness journey, and in response to the overwhelming thirst of her ever-expanding audience for empowering information, Ellen's weekly blog, Menopause Mondays was born.
Menopause Mondays allows Ellen an expansive platform from which she broadens her discussion of menopause, women's health, and life as a menopausal (and fabulous!) woman. Her weekly Menopause News Flash provides a one-stop shop for the latest menopause and women's health news and research, allowing women the access and know-how needed to take charge of their health and happiness. In addition to Ellen's ever-growing social media presence, EllenDolgen.com has fast become "the place" on the web for informative and entertaining women's menopause and wellness engagement. Ellen is #1 on Dr. Oz Sharecare.com Top 10 Social HealthMakers on Menopause. In 2012 and 2013 EllenDolgen.com was named first on the list of the "Best Menopause Blogs" by Healthline. Ellen is also a regular contributor to over a dozen leading women's health blogs. Her motto is: Reaching out is IN! Suffering in silence is OUT!
Ellen has appeared on the "TODAY Show," "The Katie Show," "NBC Nightly News", the "Rachael Ray Show," "The Doctors," Oprah Radio, Playboy Radio, NPR's "Tell Me More," Doctor Radio, and dozens of regional and national media outlets. In 2011 she appeared in a sold-out, San Diego production of "The Vagina Monologues." Ellen was one of the first regular contributors to debut on The Huffington Post's, Huff/Post50, which targets 116 million Americans over the age of 50.
Related
Popular in the Community