After sharing a photo of my infant and some of her baby friends on Facebook and having someone else then share that image, I started thinking of the potential dangers that could arise in posting photos of my kids online. I have felt comfortable sharing certain photos on certain social sites, but what happens once that photo leaves my page? Anyone can tag, crop and even edit my photo, which comes along with a set of modern-day risks.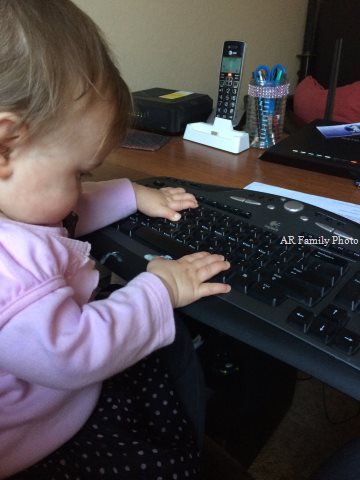 There are millions of seemingly harmless photos of semi-nude children online that pedophiles abuse and share. In fact, the likelihood that your photo will be exploited is much higher than you think. With news headlines constantly showing trusted adults, like parents, priests and teachers abusing children, how can we trust friends of friends (of friends) online?
As moms and dads, we have a responsibility to our young children. They aren't old enough to decide what information and photos they want shared with family, friends and acquaintances. We are creating a digital footprint for our tots that will remain forever, so we must think about their future reputation and overall safety. Parents are setting the path as to what future friends (and enemies) prospective colleges, and potential employers will be able to view online, as well as what potential pedophiles can see, and, when our children become a bit older, we're already prompting what they may feel comfortable with sharing on their own.
Online safety for users of all ages is an important, and quite controversial, topic. However, if you are a parent on social media and/or have relatives and friends that share details about your child, creating and implementing a social media plan is absolutely crucial.
I had the opportunity to talk to three online safety experts around the country including Tracy S. Bennett, Ph.D., mother of three, clinical psychologist and university professor who created www.GetKidsInternetSafe.com; Jennifer Chung, parenting expert and co-founder of the online parent community, www.Kinsights.com; and Clayton Ostler, Senior Director of Technology at ContentWatch, the parent company of www.netnanny.com, a parental controls software that helps to protects families online.
Many professionals will argue that it is impossible to keep children safe on the internet. Working with the mentioned experts, we have listed 12 tips to help keep your child safer.
1. If you choose to share photos, set your phone's privacy settings and turn off GPS so locations aren't documented.
2. Set your social media privacy settings to friends-only or tighter when you post images of your child.
3. Let relatives and friends know you don't want them sharing photos of your child online.
4. Only post your child's online pictures with a nickname (e.g., "the boy" or "Teeny Tiny").
5. Never post nude shots or potentially embarrassing activities. Consider how your child will feel about the image if it were shown at a middle school assembly when she is 12. Twelve-year-olds have a much different mentality than 20, 40 and 60-year-olds.
6. Consider watermarking. The web is full of free options that will watermark an image so it cannot easily be reused or altered.
7. Always ask permission from other parents before posting pictures of their children, like from parties or playdates. Be sure other people know not to share these photos.
8. Be aware that face recognition technology can be used with even side profile pictures.
9. Consider using photo-sharing programs that require a login, like Flickr and Picasa, so you can limit who sees your personal family photos.
10. Don't use your tots photos for marketing purposes and don't provide broad permission for schools and camps to use your child's images for marketing purposes.
11. Create a Google Alert with your child's name so you'll be alerted of an online mention.
12. Always be in the room when your child uses FaceTime and Skype with relatives and monitor the conversations that are being held to insure that they are appropriate.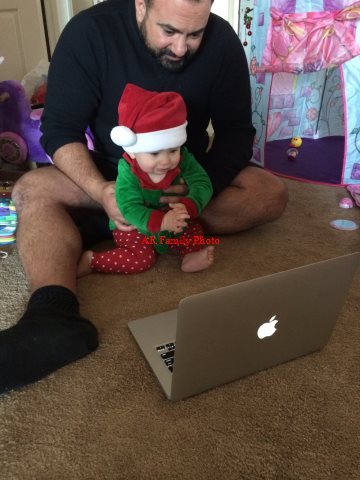 Do you practice any of these tips with your family? Do you have any additional tips? We'd love to know!
Support HuffPost
A No-B.S. Guide To Life
Related
Popular in the Community