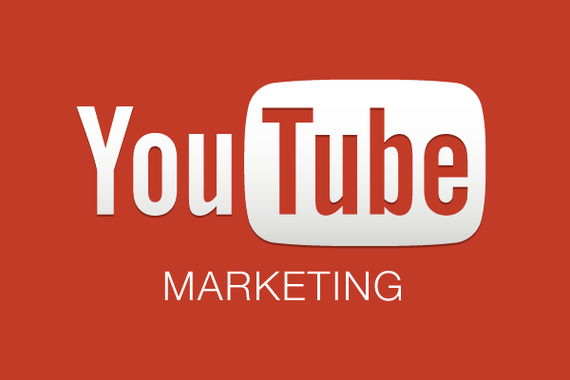 Image credit: Searchenginecare
If you have a business online, you would notice that social media marketing is a crucial part of online marketing as social media is everywhere and you will get all your target audience there. And when it comes to social media strategies, routine updates on Twitter, Facebook, Pinterest and Instagram is always advised. Even if your business works with creating videos and marketing them, there are very few marketing teams who have discovered the complete-packed viral potential of YouTube, Google's very own marketing channel. Did you know that creating a great business video and optimizing it for sharing could easily bring about a huge result for your business and can turn it into a trendy one?
The recent statistics on YouTube and online video are interesting enough. It has been reported that Americans stream 15 billion videos in 2015, May while traditional TV viewing was up by 0.2% since the last year. Video viewing on the internet was up by 45% and mobile video viewing increased by 35%. But hey wait there! Before you realize the importance of YouTube marketing and dedicate all your dollars towards YouTube, you should take a look at this. 40 hours of video are uploaded on YouTube every single minute! So, you can well understand that there's fierce competition for those eyeballs. However you can't underestimate the benefits you can draw from YouTube marketing. In fact there are many little known benefits of YouTube marketing that you need to explore to get outstanding result. Check out the ways in which you can improve your YouTube marketing results.
Method #1: Capture curiosity by creating compelling and unconventional videos
Do you think people would ever click on your video if you offer them some boring and monotonous infomercial? They may still be ready to tolerate a tutorial which offers some unique advice which they haven't seen before. Remember that the most successful videos are those that relate an interesting and original story. Although you may feel it's easier to come up with some great content ideas but it is always better to stick to videos which don't directly relate about your product or business. Make videos which are seemingly unrelated to the product but reflects the goals of the company.
Method #2: Your video should be findable
Both within and outside of YouTube, your video should be findable. Videos usually appear on the first page of the search engines and hence they are one of the most vital ways of carrying forward your competition to the first page. You shouldn't overlook the fact that Google owns YouTube. Focus on the title, description and tags if you want to stay there. The targeted keywords should be there as the first few words of the title, you shouldn't be stingy with the description and you should make it keyword-rich. Keywords should also be included at the tags field.
Method #3: Join hands with YouTube celebrities
If you visit YouTube carefully, you will get to know that there are many YouTube users who have thousands of subscribers. You can start making a comprehensive market research to know about those YouTube users whose target audiences might be interested enough in your service or product and once you get to know with them, partner with them. Ask them to speak about you in the videos and offer them freebies in return.
Method #4: Link back to your website
Yes, this is one of the biggest ways in which you can pull on your YouTube traffic to your website. Invite them back to your site by keeping a link of your website. Make it as simple for them as including a clickable link right as the description box of the video. Ensure looking at exactly where your traffic is coming from and in the process you may just notice that YouTube traffic is the most engaged one.
Method #5: Always include a call-to-action
Have you been recently noticing that your YouTube subscriber base is not increasing? There's no one visiting your website off late? If answered yes, just think about what you've asked your target audience to do after they've reached the end of the video. Did you place a call-to-action? Well, placing a call-to-action aligns with the results which you're going to see. Instead of asking them to purchase your product, you may ask them to join to your email list. This way you can move them from one place to the next in the sales funnel and transfer them to conversions.
Method #6: Accelerate your YouTube participation
Making YouTube videos are extremely simple and hence if you even give in your effort to upload just one video every week, you still notice a change in your traffic. Be generous with the total number of videos you put up and witness the increase in visitors.
The methods are right in front of you. You just need to imply them according to your convenience to taste the fruit of success. Now, you too can utilize your YouTube channel in the most productive way.
Related
Popular in the Community