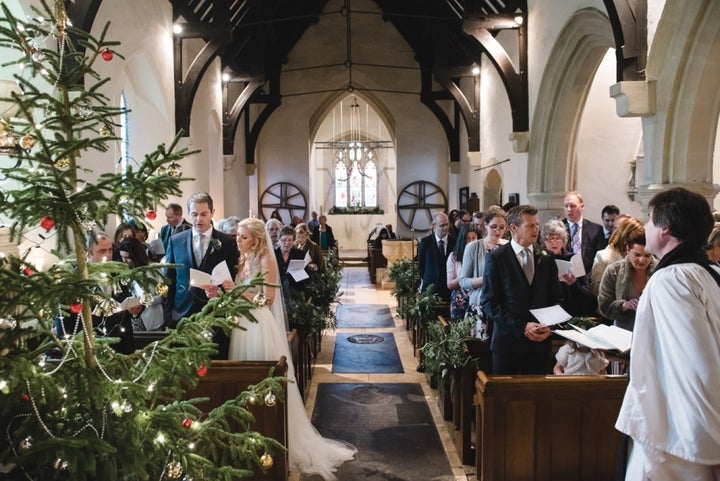 Weddings during the holiday season can be beautiful. Churches are usually decorated for Christmas so you can save money on ceremony decorations, poinsettias are the perfect pop of red and if you live in an area with snow the pictures will be incredible. There are also certain things that will make your wedding look too much like a work holiday party. So let's look at a few real Style Me Pretty weddings to review the do's and don'ts of having a holiday wedding.
What NOT to do:
Have Santa at your wedding. The only jolly old man should be the father of the bride.
Play too much Christmas music. You want it to be your day not turn into a holiday party.
Don't focus on the holiday theme too much, remember it's your wedding day so the couple should still be the star!
What to do:
Use holiday colors as an accent for your wedding. It doesn't have to be red, try forest green, silver, gold or frost blue/gray.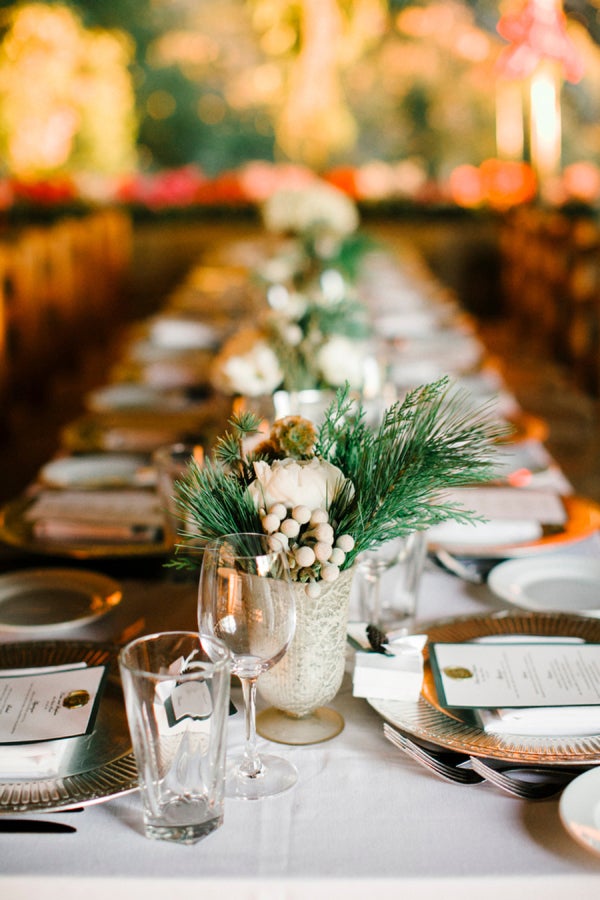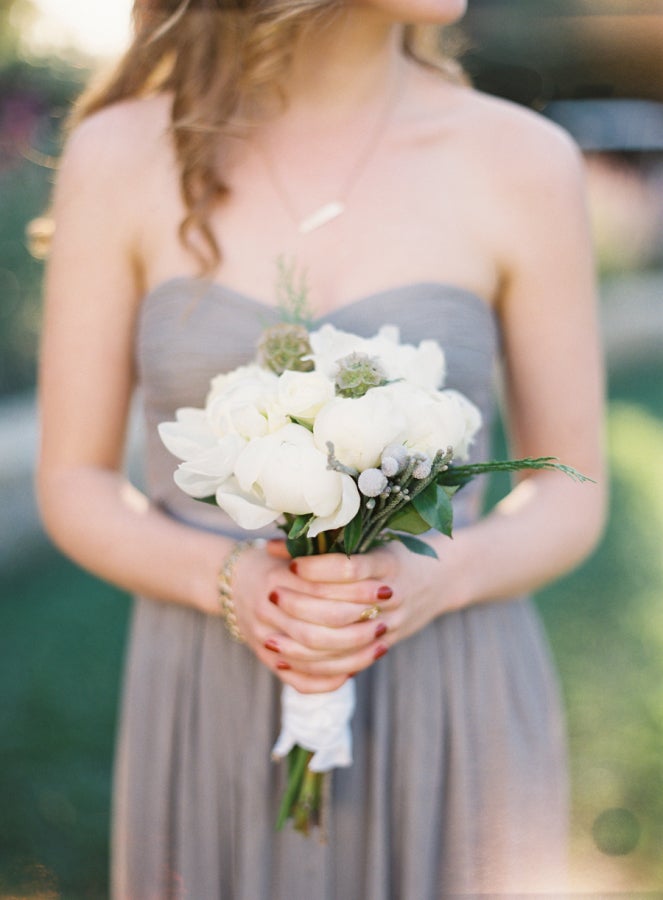 Think along the lines of holiday cabin in the woods and we're on the right track. Deer, reindeer or antlers can be sophisticated and intriguing when used appropriately.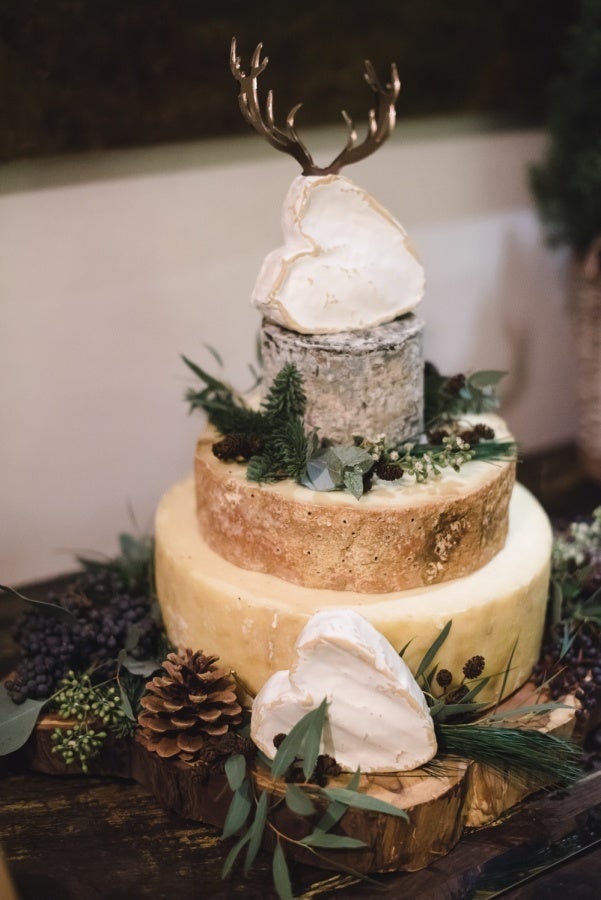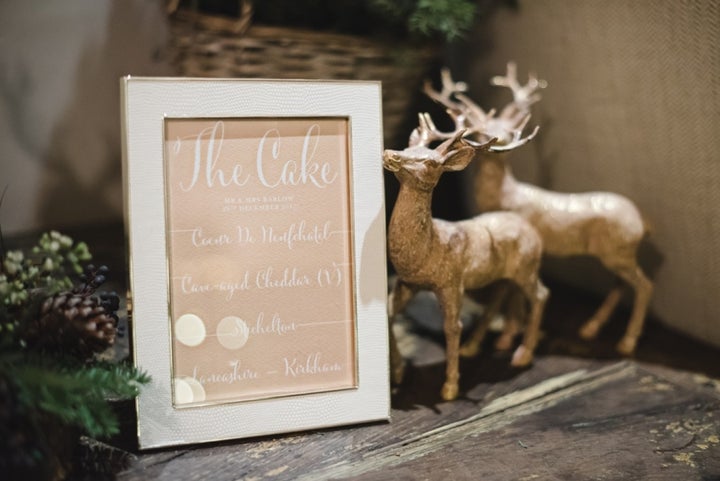 Save money by using wreaths instead of flowers. They are beautiful, affordable and can be a fun DIY project.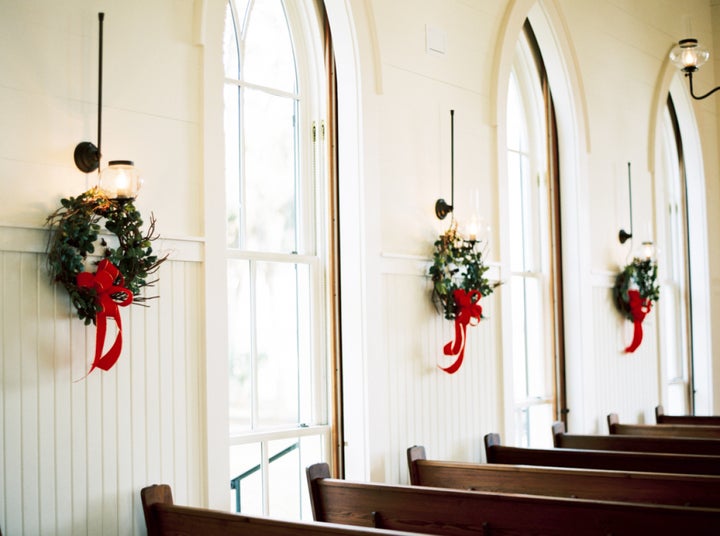 Show your holiday cheer with a photo booth and fun props.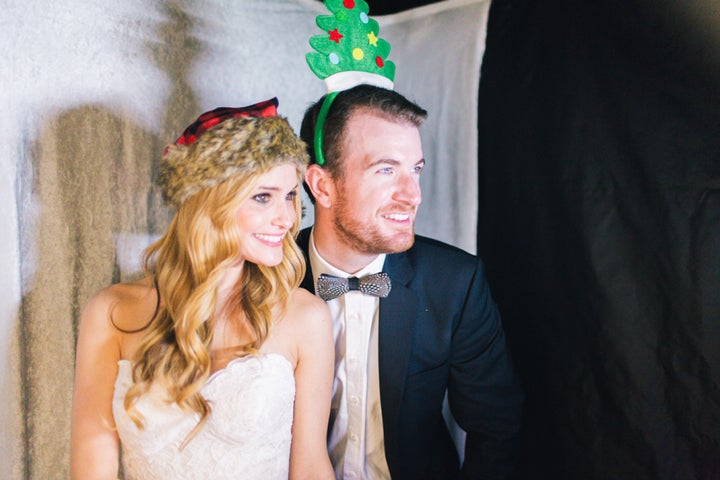 Wear a fur or faux fur shawl in wedding pictures.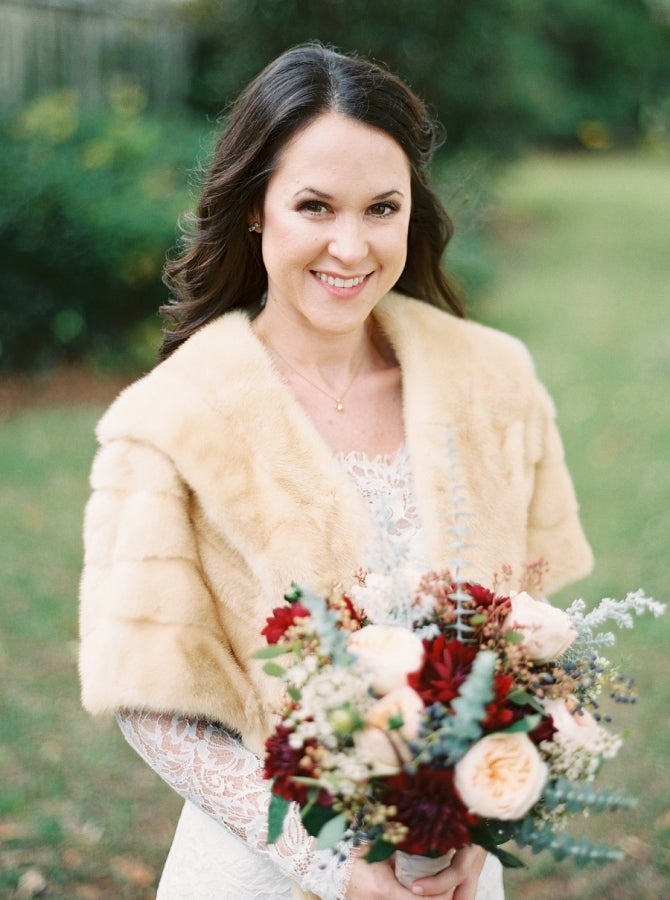 If you love a certain holiday food, think of a creative way to incorporate it into you wedding. Ditch a plain wedding cake and serve a Christmas inspired apple pie.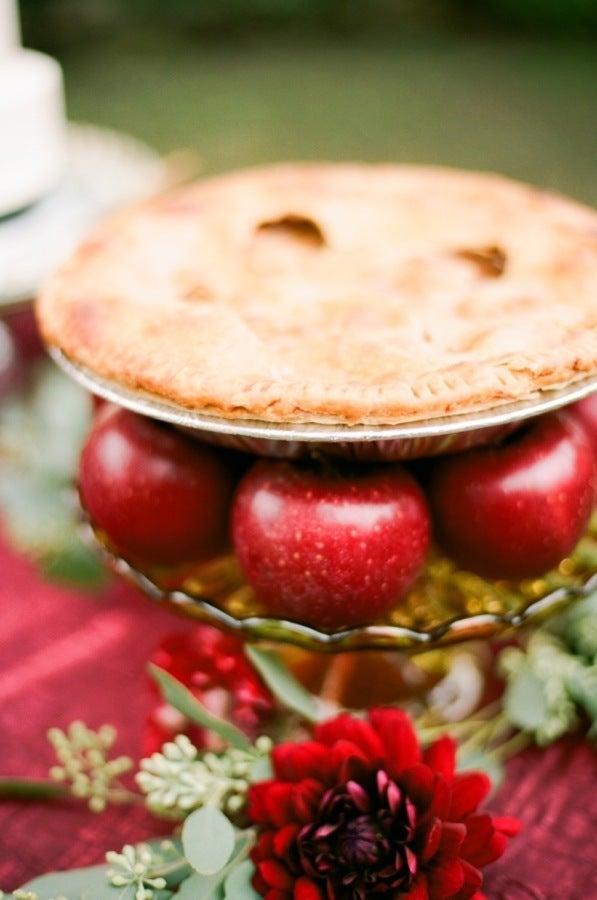 Pine cones are free decorations you can use as is, or paint to add a layer of sparkle.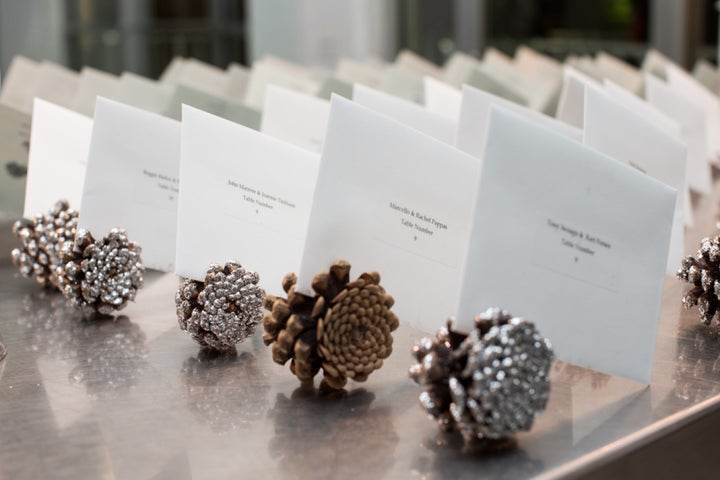 Download Style Me Pretty's free iPhone app to start planning your wedding today. Save your favorite images, discover amazing local wedding professionals and get inspired for your own big day.
Popular in the Community