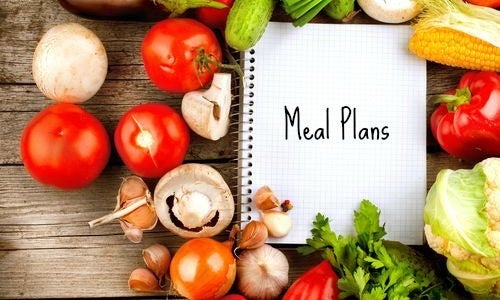 I get it. We are all busy. We have deadlines, chores, business meetings or paperwork to attend to, and have to pick up the kids from school, just to name a few things. Because we are so busy, one of the first things that often suffers is the quality of food we eat. Healthy eating often takes a back seat, and convenient food gets chosen, as it is quicker to prepare. Or sometimes meals are even skipped. Have you ever realized that you are really hungry for dinner and then realized that you forgot to eat lunch? Skipping meals often leads to overeating at the next meal.
Sure, eating takeout food or fast food solves the hunger problem; however, this will take a toll on one's overall health. In the long run, eating these kinds of food will have an effect on one's ability to concentrate and to effectively perform tasks efficiently.
Your schedule may be crazy. You may have a long to-do list, but there are simple things that you can change so you can still take care of your health despite your busy schedule. Here are seven ways to prioritize eating healthy even when busy that you can start implementing today.
1. Start Your Day Right With A Healthy Breakfast
Breakfast is often skipped in the average morning of a busy person. Instead, they opt for a coffee to go. However, breakfast is an important meal and should never be skipped. If you're running late, go for breakfast meals that are quick and easy to prepare. Just blend together a quick smoothie ― it will only take you two minutes to prepare and one minute to drink. I think that we all have three minutes that we could spare in the morning, even when we are running late. Simply blend a banana and some blueberries together with Greek yogurt. It's that simple.
2. Plan Your Grocery Shopping
Try and do all your grocery shopping for the week all in one visit to the store, whether it be one night after work or on the weekend, if you prefer. Have a list on the fridge, and every time you see an ingredient that is running out, write it down so you don't forget anything. This can be very helpful if you don't want to waste your time inside the grocery store. You'd know the food and ingredients that you need to buy that will last you the entire week, and you don't have to take several trips to the store.
Some stores give discounts to items that are being bought in bulk. Try taking this approach for items that have a long shelf life. And of course, since you will be buying in bulk, do not forget to invest in good quality containers that you will need to store your food.
But if you really are too busy to go to the store, then your best option is to have your food delivered right at your doorstep. More and more stores are now offering delivery for a very reasonable price.
3. Prepare Your Meals And Snacks In Advance
Try spending a few hours in one block of time each week to prepare your meals and snacks for the week. Utilize your freezer to stash your pre-cooked dinners so you don't have to rely so much on takeouts from fast food restaurants. Keep snacks that are pre-portioned in small bags or containers that you can easily grab and go. Pre-portioning them is recommended so you won't be tempted to overeat. You can also get healthy snack-sized food like Larabars, raisins or granola bars in bulk from the store. These you can keep in your drawer or inside your bag just in case you need a quick snack.
4. Pack Your Lunch And Snacks
Take your prepared meals and snacks to work with you. The good thing about that is that you won't have a hard time figuring out what to eat for lunch because you already have it with you. The fact that you prepared that food, you know that the ingredients you used are healthy and organic.
5. Treat Mealtime As A Business Meeting
Because we all have deadlines at work, eating lunch at your desk tends to be quite common. This can be a really bad idea, as you generally end up eating more than you should as you are distracted with work. Make it a point to treat lunch as if it is a business appointment that you want to sit down and focus on. You'd be able to savor your food and take that much needed break so you'd feel more energized to go back and get going again.
6. Choose Your Food Wisely
This is especially true if you are dining out with colleagues or business partners. When ordering your food, you may want to choose something that's grilled, poached, baked or steamed. Green salads could make a great side dish and, as much as possible, stay away from greasy and/or processed foods.
7. Watch What You Drink
Coffee has always been the go-to drink of people who need that extra boost. However, coffee is diuretic. If you really need the extra energy, go for the more healthy alternative like green tea. Or you can eat superfoods like blueberries or Goji berries.
Keep yourself hydrated by drinking water all day long. Take a small water bottle with you that you can refill once empty. Water is your best option when you're thirsty.
Over to you. What have you done in the past to make sure you are still eating healthy while you have been really busy? We would love to hear from you in the comments below.
Shannon loves all things outdoors such as hiking, camping, and bike riding. After her second child, Shannon was left with large stretch marks and is now passionate about helping others prevent and help reduce their own stretch marks as well as reduce other skin spots & blemishes. She can be found at SkinHealthBody.com and CuresForStretchMarks.com.
Popular in the Community