A few bartenders in Ogden, Utah, got incredibly lucky last weekend thanks to one very generous customer, the Standard Examiner reports.
The customer, whose name has not been released, first left a $5,000 tip on a $214.75 tab at Brewskis Bar in downtown Ogden. And we have the receipt to prove it, via Orange County Register reporter Scott Schwebke:
Later that night, the same customer left a $1,000 tip on a $49 bill at a local bar named Alleged, the bar's owner and manager, Jared Allen, told The Huffington Post. The tip was ultimately split between three bartenders and a server.
A liquor representative who was accompanying the tipper that night has since confirmed that both tips were in fact left by the same man, Allen told HuffPost.
"He seemed like just a guy who does well for himself and chose to share it with others," Allen said. "It was really generous of the guy and he jumped through hoops to do it."
Allen told HuffPost that the bar's iPad payment system wouldn't let the customer leave the big tip at first, since it doesn't allow tips of more than 100 percent of the bill. The bar ended up processing the remainder of the tip as a purchase, Allen said.
In Allen's view, the customer "was not trying to be flashy" by leaving a $1,000 tip, but simply performing a random act of kindness.
Before You Go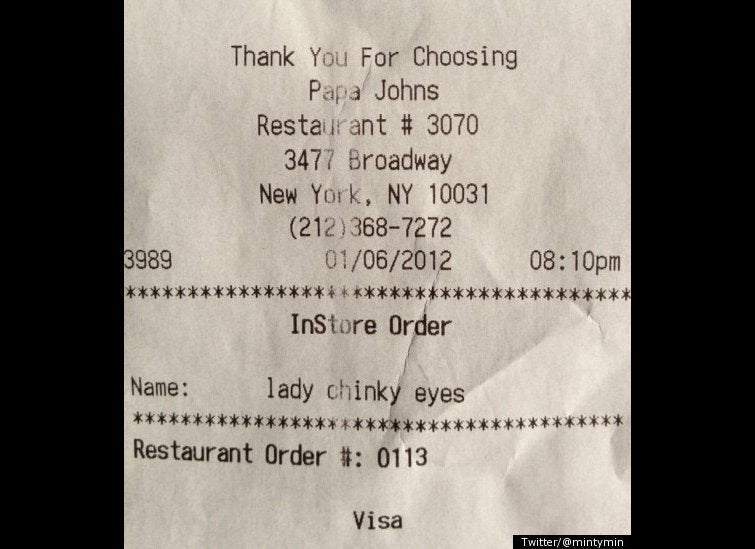 Outrageous Receipts (EXPLICIT LANGUAGE)
Popular in the Community