The Tipsy Hostess is our beloved correspondent who loves nothing more than raising a toast to The Good Life. She loves her cocktails like she loves her men -- strong and tall. She's a mix between Lucille Bluth and Lucille Ball and is always up for a good time. As long as it's after 12 noon.
Rule #1: The Tipsy Hostess is ALWAYS prepared for a holiday. Though you can't remember what day it is, let alone what Hallmark holiday is upon us, no one will be able to tell your absentmindedness when you have a "present closet." But make sure you don't wrap it in Christmas paper. That decision does not reflect positively on your person.

Rule #2: Always have a bit of gin handy when calling one's mother. Whether your mom is the reincarnate of Joan Crawford or Jackie Kennedy, one MUST call her. In case of unsolicited advice, treat her "helpfulness" like a round of improv.

Rule #3: When dining out, avoid tea rooms. What are we, ten? Or 100? Fusty floral wallpapers, starched tablecloths and a quiet atmosphere has never amounted to a good time. Cucumbers are for garnishes, not sandwiches.

Rule #4: Know your trouble spots. The Tipsy Hostess had a darling friend whose mother would send back everything at a restaurant at least three times. She's since attributed multiple instances of food poisoning to those incidents. Now they go for pedicures, coffee or shopping instead. A flask might be handy.

Rule #5: Don't cry in your cocktail, but realize that Mom won't be around forever. This realization happens after the last throes of early twentydom sail by, and is enough to drive one to infinite martinis. So, appreciate dear mother.

Do you have a home story idea or tip? Email us at homesubmissions@huffingtonpost.com. (PR pitches sent to this address will be ignored.)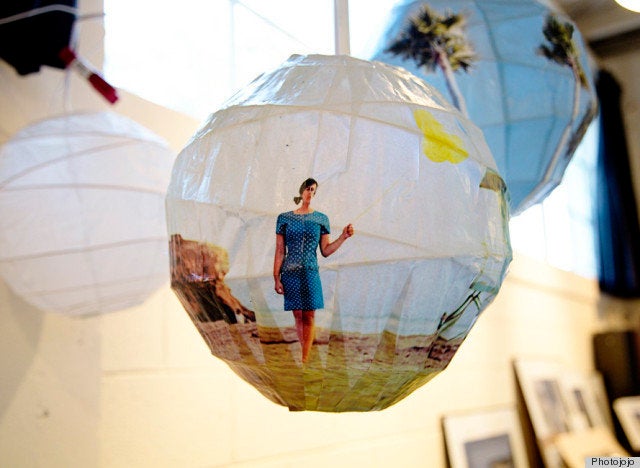 10 Handmade Mother's Day Gifts