Like her or hate her, Taylor Swift is one of the biggest stars in the music industry these days. She has an armful of Grammys, incredibly successful tours, and she's one of the only people who can really sell albums -- more than her pop contemporaries like Lady Gaga, Rihanna or even Beyonce.
While Ms. Swift may be very talented, sometimes you just need something new. If you've spun your copy of Red an embarrassing number of times and if you're tired of dancing alone in your room to "You Belong With Me," don't fret: There are other singers out there who can help quench your appetite... that is, until another Swift album hits stores.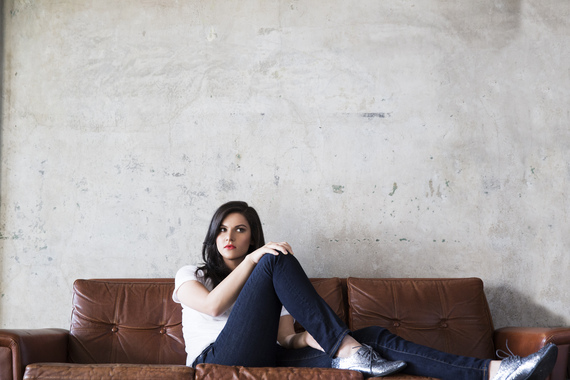 Marie Miller is an up-and-comer who will hit all the right spots for you if you're looking for more female-fronted country pop that's too catchy to ignore. Miller combines folk, bluegrass, as well as country and pop to create high quality, relatable and incredibly enjoyable music that anyone could get behind.
Miller grew up in the Shenandoah Valley area of Virginia, where she began singing at the age of 7. She is the third of 10 children, and at the age of 12 she joined her family band, playing festivals and trading off lead and harmony vocals in duets with her sister. Their parents backed them up on guitar and upright bass, as Marie played mandolin, guitar, and eventually bouzouki. Her family band focused largely on playing bluegrass, a genre that's about both musicianship and tradition.
"I fell in love with traditional folk music and grabbed some of that songwriting style. But then I love pop music, too, like the music of Stevie Wonder, Michelle Branch, John Mayer and The Eagles. So my music became my own folk-pop concoction, trying to tie all that in together," Miller said of her jumbling of genres to create one that appeals to a wide audience.
Miller's You Are Not Alone EP was released last year on Curb Records, and since then several of her songs have been making waves. The first single from the EP, "You're Not Alone" was supported by CMT and VH1, and was downloaded over 100,000 times on Amazon.com. Second single "6'2" was featured on ABC's Dancing With The Stars, and it's been receiving some great radio play.
Basically, if you like any of the following things: country, pop, folk, bluegrass, women in music, talent, a bright future, or just plain good music, Marie Miller is someone you should check out. If Taylor Swift isn't careful, Marie might just snatch that crown right off her head (though she seems too nice to actually do that).
Popular in the Community