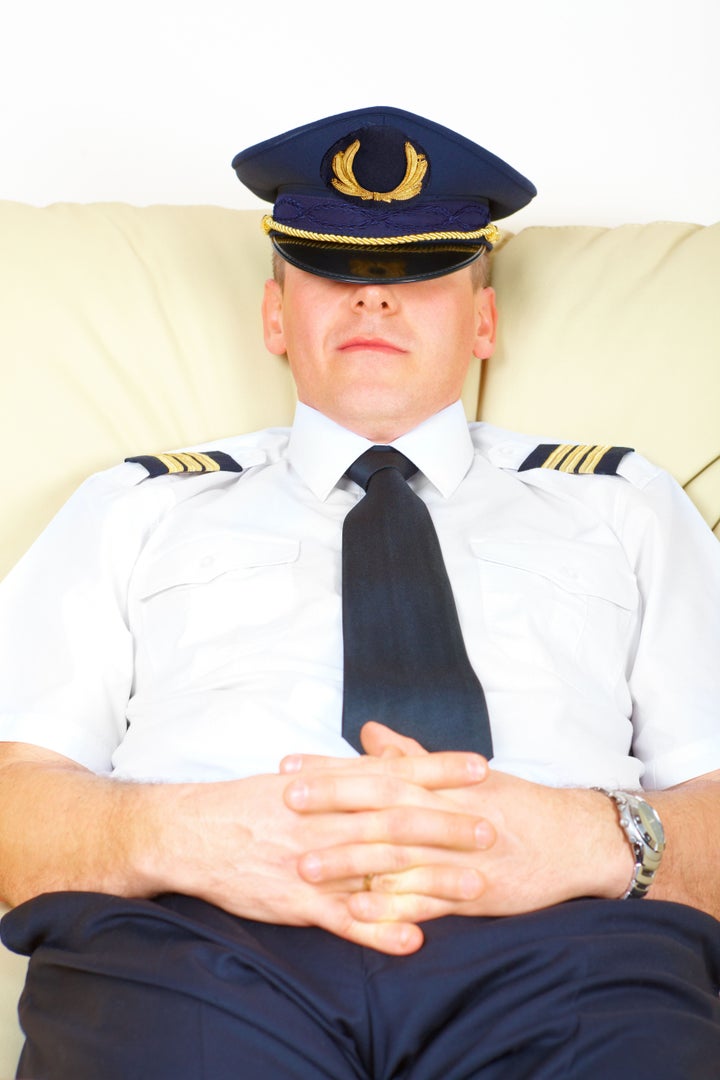 British pilots warned members of Parliament Tuesday that if proposals to increase pilot flying time are approved, it will be a danger to public safety, report our colleagues at HuffPost UK.
The European Aviation Safety Agency (EASA) wants to standardize pilot workloads across its 27 member states.
At that time, the British Airline Pilots' Association (Balpa) claimed this would result in fatigue that's equatable to being four times over the legal alcohol limit -- an assertion it is still making. Dr Rob Hunter, Balpa's head of safety, told MPs that "its own poll showed 43 percent of pilots had fallen asleep on the flight deck – but said this was 'probably an underestimation,'" reports the Daily Mail.
"We need an appropriate reporting procedure," he told the BBC. "People fear that if they report fatigue they will be subject to a disciplinary process. Their concern is that they will be effectively writing the evidence for their own prosecution..."
These proposals would allow pilots to fly further, even as far as California, with no back-up crew. Pilots would also be allowed to do seven early starts in a row.
A Unite union leader told the Daily Mail that the proposals could result in a 17 percent increase in pilots' workloads. And, "there is a five-and-a-half times higher chance of an accident when duty periods exceed 13 hours," another expert told the paper.
On the other hand, proponents like Transport Minister Theresa Villiers believe overall safety will improve with the changes, as "moving to a Europe-wide system of safety regulation 'would undoubtedly bring up the standards to a broadly equivalent level to that in the UK,'" she told the BBC.
"Had we been tired, had we not gotten sufficient rest the night before," Sullenberger told ABC, "we could not have performed at the same level."